Melbourne is a city of almost 4 million, and the capital of Victoria in Australia's southeast. It's a city of art, culture, and delicious coffee - it's one place where visitors just can't get enough.
The city consistently ranks as one of the best places to live in the world, and once you get a taste of its food, nightlife, sporting events, attractions, scenery, culture, and lifestyle, you won't have to ask why.
Grab a great deal on your car hire in Melbourne with Airport Rentals to help get you around this exquisite city and see as much of it as possible - no matter how much time you have.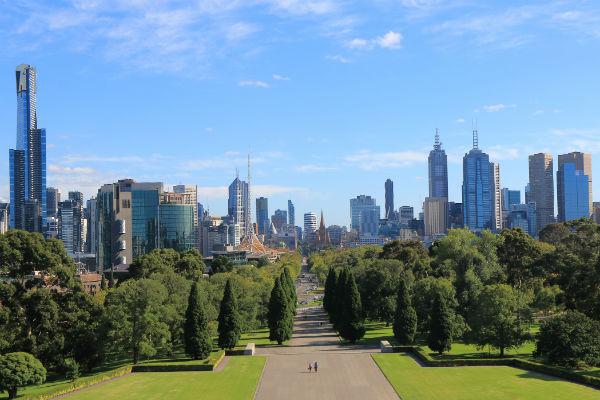 How AirportRentals.com can help
Airport Rentals allows you to compare brands and find the best deal on a vehicle rental at Melbourne Airport. All you need to do is enter in your desired travel dates and hit 'search cars'. This will automatically bring up vehicles from rental companies such as Europcar, Hertz, Budget, and Avis, so you can see what's available during those dates.
You can organise your rental for pick up at either Melbourne's international airport or the domestic airport, and keep in mind that you can drop the vehicle off at a different location in another city if you're looking to try an Australian road trip.
When you book with Airport Rentals, it will save you time by allowing you to compare brands and prices all in one place. You won't pay any booking fees, and you can easily manage your bookings online.
A Guide to Melbourne Airport
Melbourne Airport is also known as Tullamarine Airport (as it's near to the suburb of Tullamarine), and is the second busiest airport in the country. Additionally, it's the only 'curfew free' airport in a major Australian city, which means that it runs 24/7 and offers extra flexibility for flight schedules.
The facility is all laid out under one roof, so there's no need to travel between domestic and international centres. Within the airport, there are four terminals as follows;
● Terminal One: Qantas and Jetstar (domestic)
● Terminal Two: All international flights
● Terminal Three: Virgin and Regional Express
● Terminal Four: Tigerair
Facilities include free WiFi, showers, luggage storage, currency exchange, a medical centre and pharmacy, as well as a number of shops, restaurants and bars.
You'll find all rental company information desks in the domestic terminals, and offices on the ground floor of T1, T2, and T3 terminals.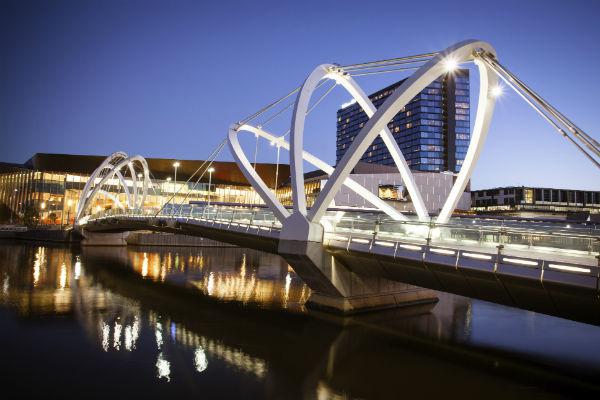 Driving in and around Melbourne
Melbourne is known for its livability, but not so much for its driveability. As one of the country's biggest and busiest cities, traffic in the central city can be trying, especially during peak commuter times on weekdays. Thanks to the general hustle and bustle, Melburnian drivers are known for their no-nonsense attitudes towards traffic, which basically means that if you see an opportunity, take it, because the locals certainly will!
From Melbourne Airport
The fastest way to drive between Melbourne Airport and the city is via the M2, the CityLink. It takes roughly 25 minutes, but it's important to remember that this is a toll road and will cost roughly $15 depending on where you enter and exit the route. You can either pre-purchase this pass from the CityLink website or pay for it up to three days later, so talk to the friendly staff at your rental location to see if they have a payment option set up when you pick up your car hire in Melbourne.
Melbourne Tolls
For a non-toll route, you can go west of the city via the M80 - the Western Ring Road - which will add roughly 10-15 minutes to your driving time.
Melbourne Traffic Tips
One of Melbourne's most notable features is its trams, and it adds an extra element to driving in the city. Most of the main roads around the city have tram lines, and the network is so extensive that it's the third largest in the world. You will need to be aware of trams at all times, and remember that they stop regularly in the inner side of the road to pick up and drop off passengers. While you are allowed to overtake the trams, you will need to be sure it isn't stopping and that you have plenty of time to pass.
Melbourne also has a lot of traffic cameras, so it's best not to gamble on breaking the speed limit or running a red light as you may be heavily fined.
Melbourne Parking
There is plenty of short- and long-term parking available at Melbourne Airport. You can park in any of the terminal car park areas to be close to your flight pick up or drop off, and you can book online in advance for a more seamless process.
Parking in town is not always as easy. Parking buildings or the Crown Casino parkade are often the best places to find spots, or you can park on the side of the road - just be sure to read the signs as times and rules can change.