On the stunning shores of Boston Bay, South Australia, is the city of Port Lincoln. Known as the Seafood Capital of Australia, you'll be dining on excellent cuisine, wandering the coastline, and experiencing just a glimpse of what Eyre Peninsula has to offer when you visit Port Lincoln. As well as beautiful galleries, extensive shopping opportunities and exciting adventure experiences, the city is the perfect base from which to get out and explore South Australia. Hiring a rental car in Port Lincoln means you can road trip from the city all over the state at your own leisure.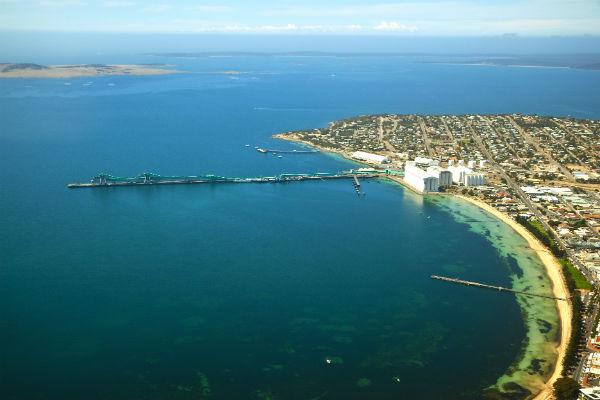 Pre-book your rental car in Port Lincoln with AirportRentals.com
We know that travel can sometimes be stressful, but booking a car hire doesn't have to be. Simply enter a few basic travel details into Airport Rentals' powerful search engine, and view cars and prices from a variety of rental companies. Whether you're after a minivan for your family, a 4-wheel drive or compact car, our filters make it easy to narrow down exactly the kind of vehicle you're after. With no booking fees and 24/7 customer service, why would you search anywhere else?
A brief guide to Port Lincoln Airport
Fly in to Port Lincoln direct from Adelaide, or book a connecting flight from major Australian cities, such as Sydney, Melbourne or Brisbane. Often called the Gateway to the Eyre Peninsula, Port Lincoln Airport is busy with travellers flying in to experience the whole region. Stop for a coffee at the airport cafe before picking up the keys to your car hire at the kiosks located in the main terminal building.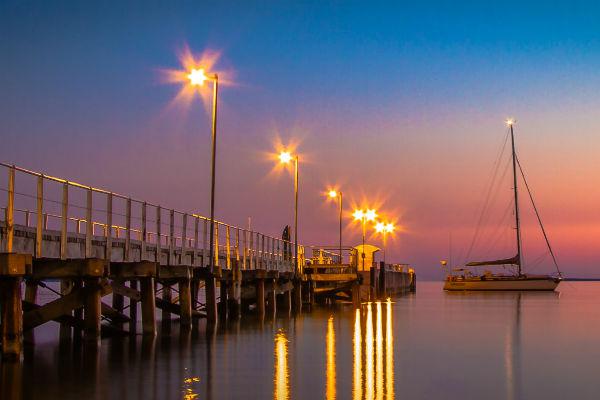 Getting around in Port Lincoln
Port Lincoln is a popular place, so it pays to be on your A-game when it comes to driving. The shoreline can get pretty busy, especially during summer, so be alert to cyclists and pedestrians strolling along the footpath. Everything is well signposted so navigating should be a breeze. There are several major highways which end in Port Lincoln, so getting out of the city into the Eyre Peninsula is easy.
From the airport to the CBD
Port Lincoln Airport lies just 14 kilometres north of the city and is a quick 15-minute drive straight down the Lincoln Highway. If you prefer to pick up your rental car from the city, the airport offers a shuttle bus into the CBD, or you can hail a taxi.
Tips for driving in Port Lincoln
Are you an international visitor? Read our guide to driving in Australia and guide to Australia distances to help plan your trip.
If you're not used to driving in Australia, it's important to note that motorists drive on the left. The minimum driving age is 18, but most car rental companies require the driver to be at least 21.
If you find yourself out for a road trip to nearby towns or attractions, avoid driving at night if you can, and be on the lookout for animals which can often wander onto the road.
Where to park
Port Lincoln Airport extended their car parking facilities in 2014, enabling more vehicles to be securely left in long-term parking. This made more room for free short-term parking, which is located a brief walk from the terminal building. Long-term parking rates begin at $11 for 1 to 3 days, with monthly and annual passes available.
Parking in Port Lincoln city is either free or low cost and is regulated with parking meters. Around the city there are time restricted car parks, ranging from 30 minutes to 2 hours. Always check the designated signs for parking rules before leaving your rental car. For a more detailed look at street parking in the CBD, refer to the City of Port Lincoln website.