Brisbane is a metropolitan city with a climate suited to the tropics and the charm of a small town. It is most well known for its culture, foodie scene and scenic riverside location.
From beaches and walks to museums and markets, there is an array of attractions to lure you all across the city. As Queensland's capital, Brisbane is also the gateway to many incredible destinations such as the Gold Coast to the south, and the Sunshine Coast to the north.
A car rental in Brisbane is easily the best way to experience it all, and you can pick it up at the airport as soon as you step off the plane.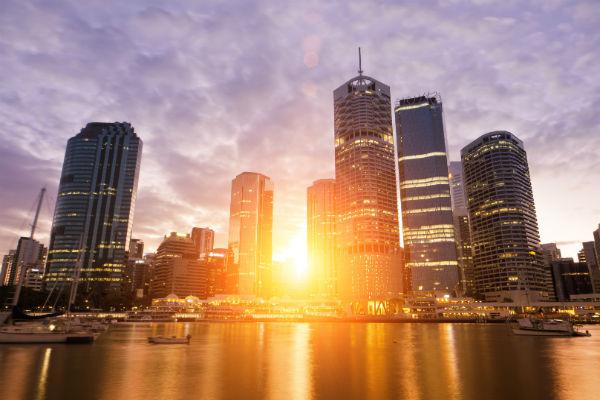 Why use AirportRentals.com?
Planning a holiday or trip should be all about the excitement of seeing new places and experiencing new things - not spending hours tracking down the best deals.
Airport Rentals keeps the process of finding the right Brisbane car rental easy by helping you to compare all available vehicles from leading brands such as Budget, Avis, Hertz, Thrifty and more. This way, you can balance up your preferences with prices on one page for the best deal on a rental that suits you. You can pick your vehicle up from either the international or domestic airport terminal in Brisbane.
Plus enjoy no booking fees, secure online confirmation and 24/7 customer support.
Brisbane Airport 101
Brisbane Airport is the third busiest in Australia, and the largest in the country by land size.
The airport is well equipped to help make your travel as smooth and stress-free as possible. There's free WiFi throughout, a number of eateries and bars, plenty of shopping to pick up a few souvenirs, and practical facilities such as ATMs, money exchange booths, luggage stores and a pharmacy. You can check on the latest arrivals and departure updates at Brisbane Airport online before you fly.
The car rental desks can be found on level two of the international terminal, and level one of the domestic terminal.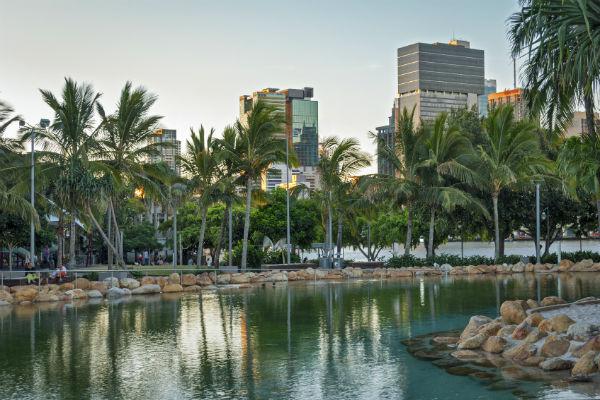 Driving in Brisbane with your rental
Brisbane is a major capital city, so roads can get congested at times. Note that valid overseas licences are required for driving in Australia, and if your licence is not written in English, you must carry a translation of it with you.
From Brisbane Airport
It's roughly a 20-minute drive between the airport and Brisbane city, but allow for double that if you're travelling at peak times. The quickest route is via Airport Drive, which becomes the Airport Link, then follows the M3 into town. Note that the Airport Link is a toll road, and will charge $3.50 to take the tunnel to or from the city. The other option is to drive via Kingsford Smith Road and Nudgee Road, which is a little slower.
Tolls roads in and around Brisbane
Toll roads are not uncommon for Brisbane and its surrounds, with other routes such as the Gateway Motorway, Legacy Way and the Logan Motorway requiring tolls. Toll booths do not accept cash payments, but rather you must sign up for electronic payments in advance. Most car rental companies will offer a toll payment program, so be sure to check if this is included in your Brisbane rental when you pick up the vehicle. If not, you can purchase a Go Via pass online before your trip, or up to three days after you drive.
Brisbane Traffic
If possible, avoid driving in the city at rush hour times on weekdays to avoid the stress of commuter traffic. When you're looking to explore the city itself, keep in mind that the central district is not that big, so it may be best to find a park then hop out and walk or take advantage of public transport to get around the CBD.
Brisbane Parking
The city offers two council-operated car parks and a number of privately owned locations and plenty of metered spots on roadsides. At the airport, both the domestic and international terminals offer short- and long-term parking options, as well as valet parking. AirParking adds a highly affordable option ($10 per day) for long-term spots where you park five minutes from the terminal then take a free shuttle to the front door.