The New South Wales town of Dubbo, Australia will have you enjoying its quirky culture and getting involved with local events before you know it. The city has a fascinating past, interesting architecture steeped in stories from days gone by, a seemingly borderless zoo, and an event calendar like no other. You'll never be short on things to see and do in Dubbo.
Whether you fly in from another Australian city, or arrive on the train from Sydney, picking up a car hire in Dubbo is the best way to explore this historic region.
New to Australia? Read our driving tips and refer to our guide to Australia distances to help plan your trip.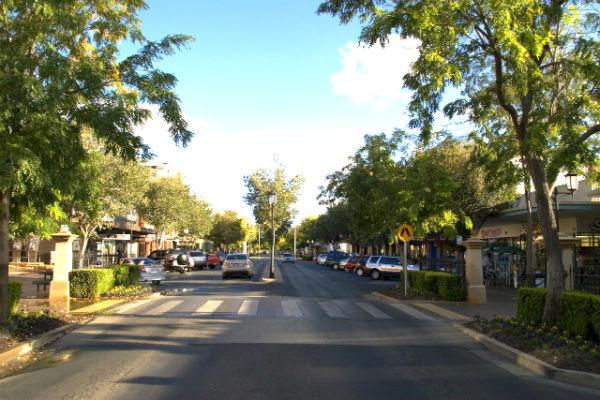 Image: Ruth Ellison, Flickr Creative Commons
Secure your rental car in Dubbo with Airport Rentals
Airport Rentals draws on a wide variety of rental car companies to bring you the best vehicles at the best prices, all in one handy place. Pop in a few travel details, hit search, and appropriate cars will be displayed from big brands such as Avis, Hertz, Thrifty, and Budget. Whether you're after a people mover for your family, or a handy compact car, narrow down your options with the easy-to-use filters and secure your rental car in just a few clicks.
With the lowest price always shown first, you can be sure you're getting the best deal. Plus enjoy secure online confirmation, no booking fee and 24/7 customer service should you need it.
A guide to Dubbo Airport
Dubbo Airport is one of Australia's leading regional airports, hosting up to 200,000 passengers annually. It was recently upgraded and now has daily flights to some of Australia's larger cities, such as Sydney, Brisbane, Melbourne, Newcastle and Canberra.
With a cafe and bar to relax in, and free WiFi for passengers, it's the perfect place to stop and recharge before grabbing your rental car keys from the conveniently located kiosks in the terminal.
Birgit Juel Martinsen, Flickr Creative Commons
Driving in Dubbo
Three major highways converge on Dubbo, making it a thoroughfare for travellers passing through. This does mean the CBD can get busy at times, so avoid driving in peak hours if you can help it. Besides that, the streets are easy to get around and well signposted, and because of its compact size, you are unlikely to get lost.
From Dubbo Airport to the CBD
Dubbo Airport is just 5km northwest of the town, and it takes around 10 minutes to drive from the airport to the CBD. Head out along Narromine Road, and follow the signs to the centre of the city. Alternatively, hop in a Dubbo Radio Cabs Co-op taxi from outside the terminal and head to your rental car depot in town. A cab will cost you around $20 for the trip.
Tips for driving in Dubbo
Motorists in Australia drive on the left hand side of the road (rental cars will often have a note in the vehicles to remind you). Speed is measured in kilometres, with urban area limits of 50km/h, and highway and country road limits up to 100km/h. If you're travelling through the countryside, avoid driving at night as wild animals often wander onto the road.
Parking at the Airport and the city
Parking is available at Dubbo Regional City Airport for both short and long stay, with regular and secure options. The secure car park provides 87 spaces and costs $9.50 per day, allowing entry from 5:00am. Both car parks are just a short walk from the terminal building.
In the city, free off-street car parks are scattered throughout the CBD, and the Dubbo Square Shopping Centre has undercover parking available. Be mindful of any time restrictions especially in the centre of the city.