You can just about guarantee that you've never been to a place quite like Kalgoorlie before. It's a modern, vibrant town that is the largest Outback city in Australia with more than 30,000 people calling it home.
It's set in a region known as the Goldfields, and its name translates to 'place of the silky pears'. Kalgoorlie sprang up in the late 1800s as a result of its rich gold mines, and it's also where you can find the native edible Australian plant known as the bush banana.
This truly is a town with a heart of gold, so book your car hire in Kalgoorlie to get out to the Outback and explore it for yourself.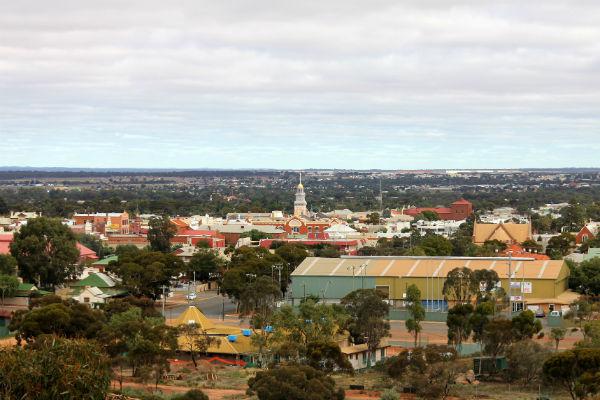 Booking a car hire with AirportRentals.com
Kalgoorlie Airport offers a range of leading car rental brands, including Thrifty, Hertz, Avis, Budget, Europcar, and Keddy. Each one has a collection of vehicles and deals that could suit your needs for your time in town, so how do you compare them all without spending half a day getting quotes from each company?
Airport Rentals has got you covered. Our vehicle hire comparison function will track down all the available vehicles from each brand on your travel dates, and present them on one easy-to-read page. Simply pick your favourite, and book online in a jiffy, all without worrying about additional booking fees.
Your guide to Kalgoorlie Airport
The Kalgoorlie Airport - officially known as the Kalgoorlie-Boulder Airport - is a small regional transport hub for the Goldfields, offering daily return flights to Perth. The facility also serves one flight to Melbourne per week, leaving on Fridays and returning on Sundays.
There are two terminals at the Kalgoorlie-Boulder Airport. In the main terminal, you'll find a bar and snack kiosk, as well as free WiFI. This terminal opens 45 minutes prior to the first flight of the day, and closes 30 minutes after the last departure. The general aviation terminal is open for passengers and pilots 24 hours a day, and offers only basic amenities.
You'll find all the car hire rental desks within the main terminal.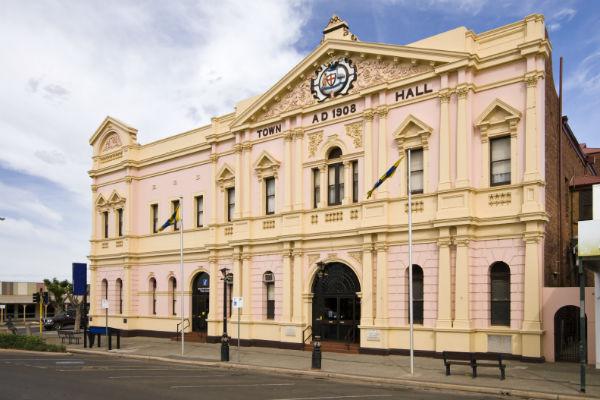 Driving in Kalgoorlie
By Australian Outback standards, Kalgoorlie is a large town, so it will be much like driving in any city while you're there. Fortunately, you needn't worry too much about traffic jams or congestion, simply avoid rush hour times. However, if you plan to leave town and explore the Outback, you will need some prior knowledge and preparation.
New to Australia? Read our driving tips and refer to our guide to Australia distances to help plan your trip.
Driving in Kalgoorlie and the Outback
Once you leave town, the Outback is a very different place. While some roads are sealed, there are also many that are not and will require a 4WD vehicle, so talk to the car rental representative about your travel plans when you pick up your car and ensure you can take it where you want to go. If you are on unsealed roads, remember to keep your speed low in case of any unexpected dips or holes in the road. Also, plan to only drive during daylight hours, as wildlife becomes active at dusk, dawn, and night time, which can add extra hazards to your drive. And of course, stock up on fuel, water and supplies before attempting any major drives - it may be some time before you see another petrol station!
Driving to and from Kalgoorlie Airport
It's a quick 10-minute drive between the CBD and the airport, although you should always allow more time if you have a flight to catch. Leaving town, take Hannan Street heading southwest and follow it as it turns into National Route 94 Alternate. Turn left onto Gatacre Drive, then follow the signs and turn off onto Hart Kerspien Drive to get to the airport.
Parking in Kalgoorlie
You'll find car parks dotted throughout town such as the lot by Coles on the corner of Wilson and Brookman Streets. Plus, there is plenty of on-street parking throughout the CBD, just be sure to check signage for rates and time limits before leaving your hired car. Parking at Kalgoorlie Airport is free for the first 24 hours, then costs $10 per day after that.