Tamworth is a small town in New South Wales, but it's one that has made a big name for itself as the Country Music Capital of Australia. The annual Tamworth Country Music Festival is the second largest festival of its kind in the world, and many of its attractions (such as the Big Golden Guitar and wax museum) further cement the town as a country music mecca. Not to mention, it's also recognised as the National Equine Capital of Australia - not bad for a town of just over 40,000 people.
With long, hot summers and mild winters, there's never a bad time to visit Tamworth. A set of wheels will help you get around, and Airport Rentals will help you get your hands on a car hire in Tamworth.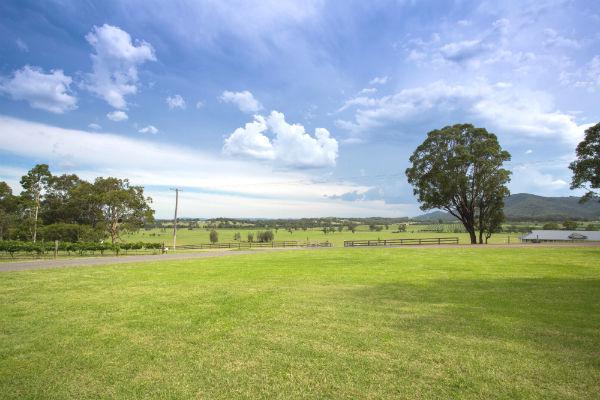 Booking with AirportRentals.com
There are four rental companies operating in Tamworth Airport: Thrifty, Hertz, Budget, and Avis. Any savvy traveller knows that the trick to finding the best deal is to compare all the options, although it can mean a bit of time invested in researching each one. Airport Rentals keeps the perks of comparing brands, but cuts out the leg work. Simply enter your travel dates into the search function, and watch as it automatically presents available vehicles from all car rental companies at Tamworth Airport.
That keeps it easy to make your decision, then book your car hire without further ado (or booking fees).
Tamworth Airport is only 9 kilometres from the town, which takes roughly 15 minutes to drive with your car hire. The facility is a regional transport hub for the area, with flights arriving from Brisbane and Sydney as well as a number of regional flights and charters.
Within the terminal, you've got all your usual airport facilities such as baggage trolleys, bathrooms, and meeting rooms. For further amenities such as food and drink or WiFi, you'll need to head into town.
You'll easily spot the Tamworth Airport car rental desks when you enter the terminal. Simply make your way there to pick up your car keys and hit the road.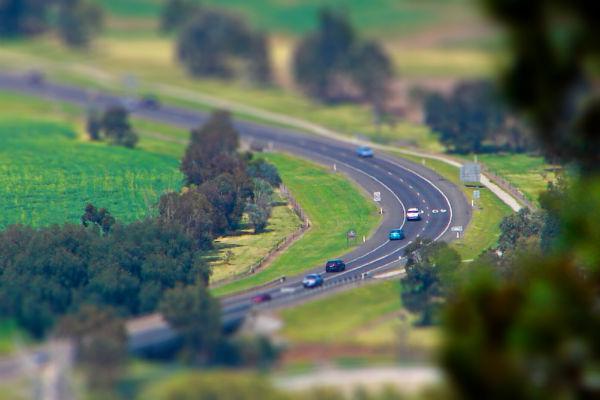 Driving in Tamworth and surrounds
Throughout most of the year, driving around Tamworth is a stress-free, easy task where you won't have to contend with too many other cars on the road. It's only during major events such as the country music festival or open air concerts that you'll see traffic congestion. One of the main challenges of Tamworth's road system is in fact the Peel River, which runs through the centre of town. There are just three bridges that cross it, so these can get a little busy at peak times also.
New to Australia? Read our driving tips and refer to our guide to Australia distances to help plan your trip.
From the airport
The drive between town and Tamworth Airport is a quick and easy one. Leaving the airport, you'll take a left onto New Winton Road, which meets the B56 highway, where another left will direct you into the heart of the township. If this main route is blocked over the bridge, you can also take either of the other bridges across the river and towards the airport.
Tamworth driving tips
Note that anyone arriving from overseas can use their valid licence for driving in Australia, but you will need an English translation if it's in another language. To drive in town, just remember to keep to the speed limit as there are plenty of speed cameras around. If you're planning on heading out of town for a few adventures, aim to organise your trip so as to avoid driving at dusk, dawn or nighttime, as this is when wild animals are most active and can stray onto the road, creating real driving hazards.
Tamworth parking
Parking in town and at the airport are both straightforward. In town, you have plenty of large car parks tucked away behind shops and facilities - for example behind Kmart and the community centre. At the airport, the first two hours in short- and long-term parking are free, after which you'll pay just $2 per hour for the day.