Frankfurt's major claim to fame is that it's the biggest financial hub on the planet - but that's not why more than 2 million people visit every year (or at least not all of them). It's also a city of history, cuisine, architecture, and a melting pot of cultures which make it the most diverse in Germany.
Almost a third of those living in Frankfurt don't even hold a German passport, so it's a place where you'll blend right in with the 'locals'. Visit the Main Tower, the Romer, Goethe House, the Frankfurt Cathedral, and more than a dozen museums when you pay a visit to this multicultural city.
Whether you're looking to make the most of exploring the city or you want to start a road trip here, hiring a car in Frankfurt will make it happen.
Planning a road trip through Germany? After picking up your car in Frankfurt, you can drop off in any number of cities, including Berlin, Hannover, Dusseldorf and Cologne.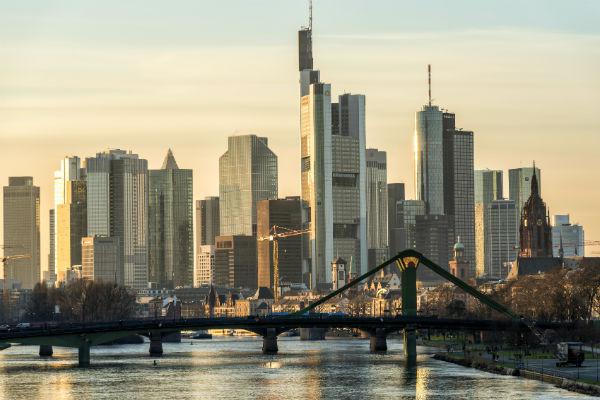 Hiring a car rental in Frankfurt with AirportRentals.com
The easiest way to find a cheap car rental in Frankfurt is to compare all of the options - and the easiest way to compare all of the options is to use Airport Rentals.
Start by entering the dates you'd like to pick up and drop off your rental. The search will bring up available vehicles at Frankfurt Airport during your travel dates, from a wide range of leading car rental companies such as Alamo, Hertz, Europcar, Budget, Thrifty, and Sixt.
You can also get 24/7 help with your booking and filter your results if there's something you're after in particular. Once you've taken a look at all the options, you can book securely online without worry of hidden fees.
Frankfurt Airport 101
Frankfurt Airport helps roughly 60 million passengers get from A to B every year, making it one of the busiest airports in Europe. It offers world-class facilities and amenities for all those who visit, such as free WiFi, restaurants, retail shops, a health centre, entertainment, and even a luggage doctor for broken bags and suitcases.
There is a dedicated Car Rental Center for those picking up and dropping off vehicles at the airport. You'll find it in the middle of Terminal 1 in the Airport City Mall.
Frankfurt Airport is a major European transit hub and you can get to cities all over the world from this terminal. Here are just a handful of major cities that you can fly to from Frankfurt:
• Munich
• Paris
• Prague
• London
• Hamburg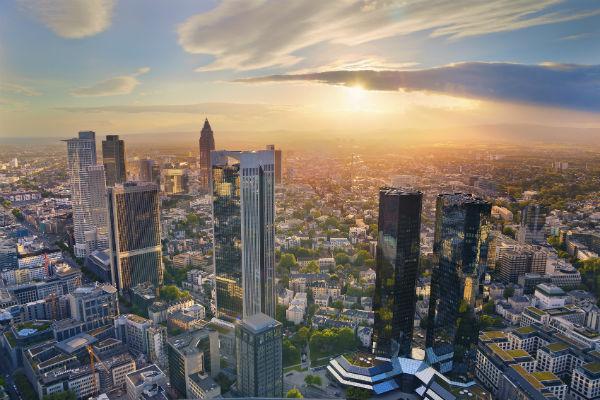 Frankfurt driving guide
Frankfurt's attractions are scattered around the city so you'll need your hired car to see them all. The locals are known for their aggressive driving culture so a little preparation before you hit the road can be a big help.
Driving between the airport and the city centre
It will take you less than 20 minutes to drive from the airport to town under normal traffic conditions. The fastest and easiest route is via the B43, so take a right onto it as you leave the airport then veer left onto the B-44. Turn right onto Wilhelm-Leuschner-Straße after you cross the river and follow this road into town.
Tips for driving in Frankfurt
Start by picking up a quality GPS from your car rental company, and always follow the speed limits and use your indicators when turning or changing lanes, as failing to do so can result in fines. Keep in mind that the autobahns are not without speed limits, and many will have 'dynamic limits' that change on digital signs depending on the weather conditions, so keep an eye out for all signage while you're on the roads.
Parking at Frankfurt Airport
With 15,000 spaces, you won't have any problems finding somewhere to park your rental. Be sure to note whether you're headed to terminal 1 or 2 before you arrive, then follow the signs to ensure you end up in the lot closest to your terminal.
Parking in Frankfurt
Streetside parking in Frankfurt can be tough and unreliable as there is a lot of competition for spots, so your best bet is usually parking buildings. You'll also need to be aware of the umweltzone, as only cars with environmental stickers can park in these areas - ask your car rental company if you need one.