Take a holiday in the world's most romantic city. Paris is waiting to be explored; plan your trip and book an airport rental car to see the "City of Love."
Walking around Paris feels as if the entire city is a museum with iconic architecture, cobblestone alleyways and art-filled galleries, where the cafes spill into the streets and the fashion is next level. A climb up the Eiffel Tower, a photo in front of the Arc de Triomphe and a tour of Notre Dame are only a few of the city's must dos. Visit Mona Lisa and thousands of other famous pieces of artwork at the Louvre and indulge on goodies at the French bakeries scattered throughout Paris. Fall in love with the city and its sparkling Eiffel Tower when you hire a rental car to explore.
Extend your Parisian holiday to other cities in France such asBordeaux, Lyon, or head to the French Riviera visiting Cannes and Marseille.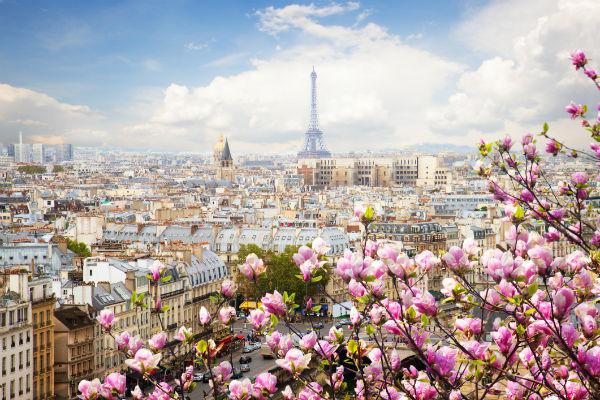 Booking a rental car in Paris
Book a cheap rental car from Airport Rentals in a just few easy steps for your holiday in Paris. Simply enter in your travel details and click 'search' to instantly compare available cars across multiple brands on one handy page. Use the preference filters to narrow your search. Grab a compact car to fit in those small spaces or cruise comfortably in a luxury vehicle or SUV.
After selecting the right car for your trip, confirm your booking instantly on our secure site and take advantage of included extras. Plus enjoy 24/7 customer service, should you need it, and never worry about hidden fees.
Charles De Gaulle Airport (CDG)
Land at Charles De Gaulle Airport, France's largest airport, situated 25 kilometres northeast of Paris. This international transport facility serves over 65 million passengers per year, making it the world's 10th busiest airport. Find three terminals booming with cafes, eateries, first-class lounges and world-class shopping. Sip on bubbles on the way out or head to the arrival hall to your designated car rental office located in each terminal.
You can book your Paris airport car hire from any one of the terminals below:
● Paris Charles De Gaulle Airport Terminal 1
● Paris Charles De Gaulle Airport Terminal 2
● Paris Charles De Gaulle Airport Terminal 3
If you are picking up your rental car in downtown Paris, hail a taxi or take the train for a 35-minute journey to the city centre.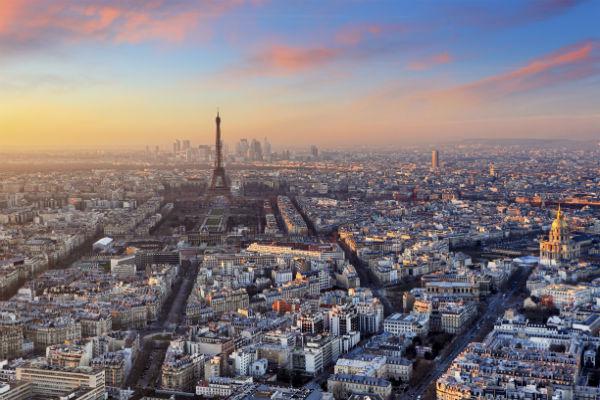 Guide to driving in Paris
For useful driving tips, navigation and parking locations for Paris, read our driving guide.
Driving from the airport to downtown Paris
The journey from the airport to the centre of Paris takes between 45 minutes to an hour under normal traffic conditions. Merge onto the A3, following signs for Paris until exiting toward Montreuil-Centre. Stay left to follow signs to take A86 and then merge onto A4 and stay in the left lanes to take the exit to Paris-Centre which will bring you downtown.
Driving tips for your rental car in Paris
Expect confusing one-ways, angled avenues and many roundabouts in Paris' city centre. To get around safely, follow these driving tips:
● Drive on the right side of the road, overtake on the left side.
● Stoplights are low on the sidewalk and easy to miss.
● Make sure your rental car has a Crit'Air vignette or clean air sticker to avoid a fine.
● Keep cash in the car for tollways.
● Use a GPS system and bring a road map just in case.
● Watch out for bus and bicycle lanes.
Parking options at the Airport and in Paris
Choose from 10 parking lots at Charles De Gaulle Airport located near each terminal. If you are just dropping off, enjoy 10 free minutes at the drop-off points, otherwise pay a costly €25.50 per hour. Park next to the terminal to pay around €9 per hour or €39 for the day.
Expect to pay around €4 per hour for on-street parking in the city centre. Pay around €2.40 in the outskirts. Both are limited to 2 hours from Monday through Saturday, 9am to 8pm. The meters only take "Paris Carte" card, available at all corner shops. Underground parking lots are another option for the city, charging around €20 for the day.
See why Paris is the perfect place to spend your Christmas holiday.