Officially known as the Free and Hanseatic City of Hamburg, this port city in Germany was once known as 'the gateway to the world'. Today, it's known as much for its rich history as its enviable nightlife and maritime vibe.
From the warehouse district that looks like it's been pulled from a movie set, to the seedy and notorious red light district, Hamburg is a feast for the senses and won't leave any time for boredom. Be sure to visit the awe-inspiring town hall, check out the Miniatur Wunderland, and walk through the historic Elbe Tunnel.
You can walk through parts of the city, but other attractions will be best visited with a Hamburg car rental.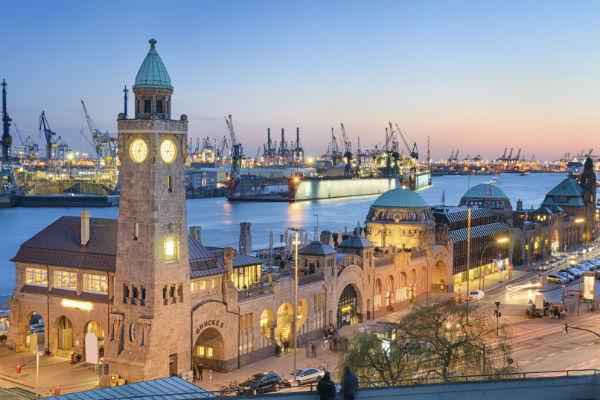 How to use AirportRentals.com to find the best car rental deal
Getting the best deal on a Hamburg car rental is a case of knowing all of your options. There are 12 different car rental companies in Hamburg Airport, so looking at available vehicles from each brand could cost a lot of time and effort.
Airport Rentals can almost completely cut out all that legwork of finding a cheap car hire in Hamburg. Simply enter your travel dates to see which vehicles are available from leading rental brands at the airport.
You can further filter the results if you're after something in particular, or you can go ahead and pick out your favourite vehicle and book securely online.
Don't hesitate to make the most of our 24/7 online assistance if you have any questions.
Introducing Hamburg Airport
More than 16 million people pass through Hamburg Airport each year, so while it's no longer the 'Gateway to the World', Hamburg is still at least a popular and busy transit hub. The facility has won the Skytrax award for the 'Best Regional Airport in Europe' three times, making it a leader in the air travel industry.
While you're in transit, you can make the most of the 40 shops of all varieties, free WiFi, childrens' play area, pharmacy, restaurants and bars, and other services.
You'll find the car rental desks in the arrivals hall of Terminal 2. And you'll need to return your vehicle to the dedicated multi-storey car park opposite P5 when you're ready to leave.
Hamburg Airport offers regular flights to 116 cities, including destinations such as:
● Berlin
● Munich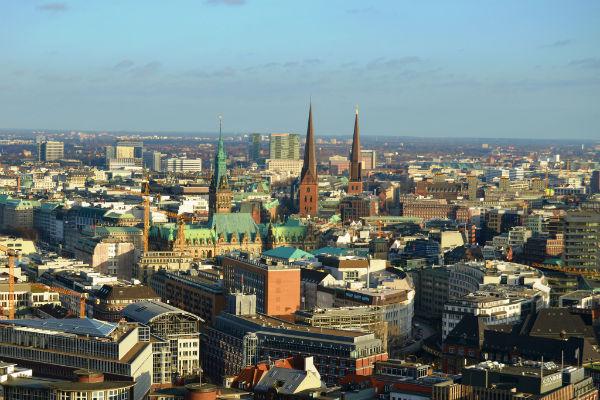 A quick guide to driving in Hamburg
Hamburg is a fairly typical city in terms of driving, although there are a higher number of cyclists on the roads than you might be used to, and a number of waterways intersect the city.
Driving from the airport to the central city
The Hamburg Airport is just over 10 kilometres from the CBD, a trip that takes roughly 20 minutes under normal driving conditions. When you leave the airport, get onto the B433 heading south, then turn off to the left onto Borsteler Chaussee. After you cross the river, turn right onto Bebelallee and follow this route as it curves around the edge of the river into town.
Tips for driving in Hamburg
Like any major city, a good GPS will be your best friend as you navigate through town. It can also help to avoid the busiest times of day at rush hour, and spend a little time looking at a map before you arrive to get a feel for the city. If you're planning on heading out of town for a cross-country road trip, take a look at the rules for the autobahns before you start driving on them.
Parking at Hamburg Airport
Hamburg Airport has 12,000 car parks with digital signage to show you exactly where to go to find an open spot. Costs vary depending on which lot you choose, whether that's a short- or long-term parkade.
Parking in Hamburg
There are numerous paid car parks within the city, although if you struggle to find a spot, you can also use the Park and Ride option where you leave your vehicle at a train station then head into town on public transport.