Munich is a city with everything going for it and every reason for you to visit. Get your trip off to a good start and experience everything on your to-do list with a Munich car rental.
This south German city is packed with stunning historic buildings and alive with modern day culture, attractions, and events. Its big annual drawcard is Oktoberfest, which needs no introduction. Millions of litres of Bavarian beer are served at the festival every year, but there is more than enough in the multitude of bars and restaurants to offer these local samplings throughout the year.
Experience Munich in all its glory and then head out to explore more of Germany in your hired car. Nuremberg, Stuttgart and Frankfurt are all within a few hours' drive.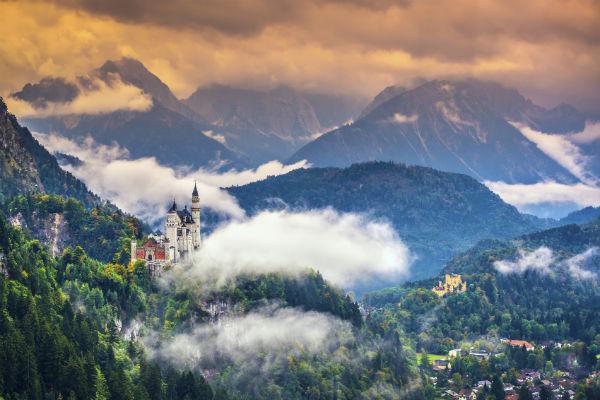 Organising a Munich car hire with AirportRentals.com
Booking a cheap car rental in Munich will be the easiest part of your trip planning when you use Airport Rentals. This online tool will track down all the available vehicles from leading car rental companies in Munich, and bring them all together in one place so you can quickly compare brands and find the best deal.
Simply enter your travel dates and click 'search' to generate a list of available vehicles at Munich Airport.. You can also filter your results if you'd prefer a certain vehicle, such as if you're after an auto or manual transmission. Get all the help you need 24/7 with our online customer service option, and book securely as soon as you make a decision.
Munich Airport: The basics
Munich Airport has been breaking its own passenger number records lately, receiving more than 40 million travellers per year. With massive growth of numbers has come massive growth of facilities and amenities, too.
As well as all the usual airport services you can expect such as shopping, bars and restaurants, and free WiFi, Munich Airport also offers pharmacies and doctors, a kids' play area (kinderland), and airport tours.
You'll pick up your car hire at the Car Rental Center in the central area of the Munich Airport, and if you're dropping the car back at the airport once you're done, you'll leave it opposite the parking area P26 with the service crew outside the entrance.
Munich offers regular flights to destinations far and wide, such as:
● Prague
● Paris
● London
● Madrid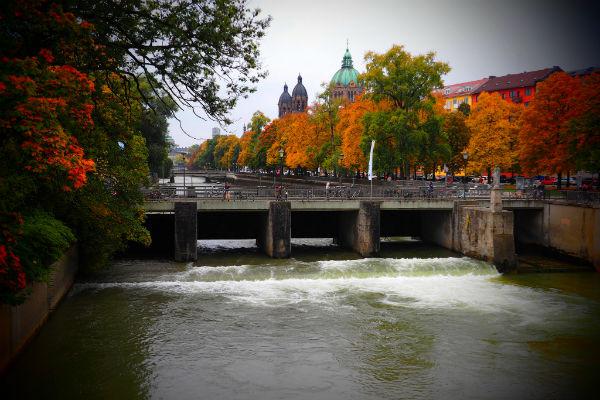 Image: Ștefan Jurcă
A brief guide to driving in Munich
Munich's streets are wide and easy to get around, making for a pleasant city driving experience despite the large population who call it home. Naturally, it is busiest in the centre around the Marienplatz, and during peak travel times.
Driving to the city centre from Munich Airport
Munich Airport is almost 40 kilometres north of the city, so it generally takes 45 minutes to make the trip under normal traffic conditions. The simplest route is to follow the A92 out of the airport then turn left onto the A9. Follow this until you hit the B2R, which will take you into town.
Tips for driving in Munich
The best tip for driving in any new city is usually to start with a good GPS, and read up on the road rules before you arrive. Be wary of the pedestrian-heavy city centre, and note that some streets are one-way only. If you drive on the autobahn for cross-country adventures, note that it does have speed limits that you'll need to comply with.
Parking at Munich Airport
You'll never struggle to find a spot at Munich Airport as there are almost a dozen different parking lots with nearly 30,000 spaces. There are options for short- and long-term stalls, or you can opt for premium for better service. Book online in advance to save on your parking costs.
Parking in Munich
Munich has a good supply of parking spaces, but they are often full due to high demand. The best option is usually to find an underground parking lot or to take advantage of the city's Park and Ride system at U- and S-Bahn stations. Keep in mind that you can only park in low-emission zones if your car has a green sticker, so talk to your rental company about this before you set out.