Welcome to Madrid, the capital city of Spain and the third largest in the European Union. This hive of culture is home to more than 3 million people, and it's a spot known as much for its beauty as it is for its non-stop energy.
You'll spend your time in the city admiring its plethora of architectural wonders as you make your way from one decadent restaurant to the next. You can spend nights on end in lively bars around town, and day after day discovering the works of some of the most celebrated names in art.
To see it all, you'll need as much energy as the city itself, and a car rental in Madrid will help you manage it. It will also make it easy to explore more Spanish cities such as Valencia, Malaga, and Zaragoza.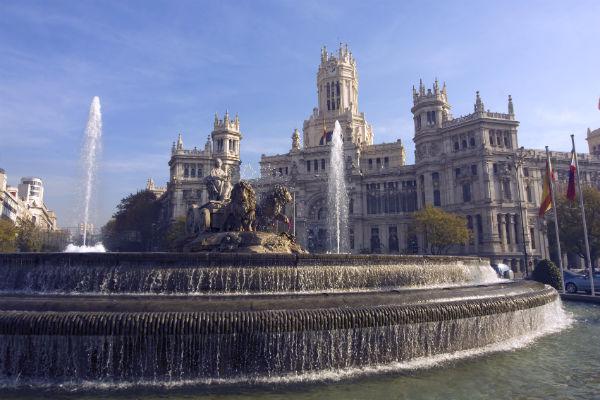 Use AirportRentals.com to book a cheap car hire in Madrid
The trick to finding the best deal on a Madrid car rental is to know all of the options on the table. However, sifting through each car hire company's vehicles and deals can take time and effort better spent on looking up which restaurant you want to try first.
Airport Rentals takes the legwork out of car rental comparison. Simply use the search function to enter your Madrid travel dates, the age of your driver(s), and whether or not you want to return the vehicle to the same spot.
This search will bring up all available cars for those dates from leading car rental companies, such as Budget, Hertz, Thrifty, and more. You can filter your results further if you're looking for something specific, or you can go right ahead and book directly and securely on site.
Introducing Madrid Airport
Madrid-Barajas Airport changed its official name to Adolfo Suárez Madrid-Barajas in 2014 to commuorate the former Spanish president of the same name who passed away that year. It is the busiest airport in the country with more than 30 million passengers passing through its doors every year.
As one of the biggest and busiest airports in Europe, it is well equipped to help passengers travel in comfort. Within the terminal you'll find amenities such as shops, restaurants, ATMs, kids' play areas, medical centres, religious services, business centres, and more.
You will find the car rental desks in Terminals 1 and 4 right by the arrivals area, so you can step off your plane and pick up your vehicle quickly and easily.
Madrid-Barajas Airport offers regular flights to and from centres all over Europe, such as:
• Paris
• Lisbon
• Seville
• Rome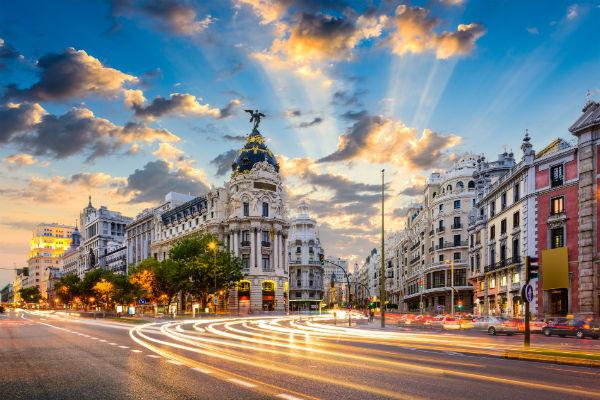 Madrid driving guide
Madrid is a busy major capital city, and you should expect plenty of traffic on the roads. It's a good idea to read up on the driving conditions before you arrive so you know what to expect.
Driving to and from Madrid Airport
The Madrid-Barajas Airport is a 20-minute drive from town under normal traffic conditions. If you are flying in and driving to the city centre, get on the M-14 from the airport then the M-40. You'll veer off to the right onto Autovia Del Este and follow this motorway into town.
Tips for driving in Madrid
Start by taking a look at a map of Madrid and getting a feel for the main routes around the city. The big three ring roads are the M-30, M-40, and M-50, and there are a handful of smaller ones as well that will allow easy travel throughout the city. If you're nervous about driving in such a busy place, you might even consider finding a safe parking spot for your Madrid car rental and using the great public transport systu to get around the CBD.
Parking at the Airport
There are seven public parking areas at the Madrid Airport, with almost a thousand spaces for long-term car parks. Be sure to look up which terminal you are flying from as there are different lots for each terminal.
Parking in Madrid
There are a large number of paid streetside parking spots all over the city, although you often have to be quick if you aim to get one of these. Parking in a lot may be the easier option. The Atocha Station is a good place for this as there are plenty of stalls and it's within walking distance of several main attractions.