As the capital of Baden-Württemberg in southwest Germany, Stuttgart is a city of rich cultural heritage and home to Mercedes-Benz and Porsche. Grab an airport rental car and explore Stuttgart on your own time.
The city offers a pleasant mix of green space and palaces. Head to Schlossgarten for a relaxing day in the park and grab a drink from the beer garden. Visit Wilhelma Zoo and Botanical Gardens, one of the largest in Europe and make a stop at Rosenstein Castle. Car fans love visiting the Mercedes-Benz and Porsche museums, both only a short drive from the city centre.
After a few days in Stuttgart, head to other nearby German cities such as Frankfurt, and Munich, or cruise to Berlin in under 7 hours.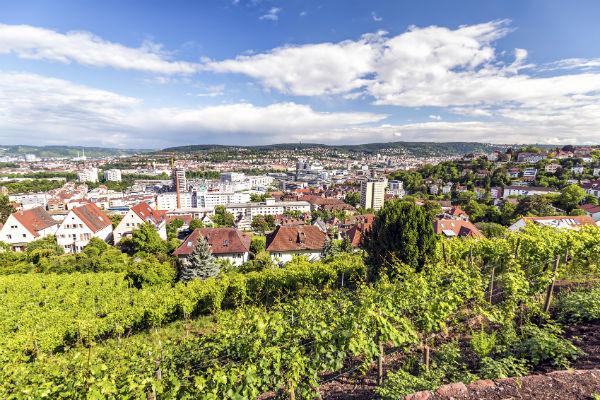 Hiring a cheap rental car in Stuttgart
Choose Airport Rentals for a quick and easy car hire experience. Simply type in Stuttgart Airport and include your travel dates. Click 'search' to instantly compare multiple rental companies and car types on one easy-to-use page. Narrow your search with handy filters to refine your options to find the best vehicle for your upcoming trip. Complete your booking with instant confirmation on our secure site without worrying about additional booking fees, plus enjoy access to 24-hour customer service, should you need it.
Stuttgart Airport (STR)
Each year, over 10 million passengers travel through Stuttgart Airport making it the country's sixth busiest airport. It is conveniently located 13 kilometres south of the city. Before heading to the rental car kiosks in the arrivals hall (near baggage claim), grab a bite to eat from one of the restaurants or fast food joints. Enjoy a thirst-quenching German bier and shop at one of 90 retail stores. Access one hour of free WiFi throughout the terminal to find reservations, look up directions or browse the internet.
To pick up your car hire from a downtown Stuttgart location, hop on the Subtrain (S-Bahn) for the quickest ride to the city or hail a taxi.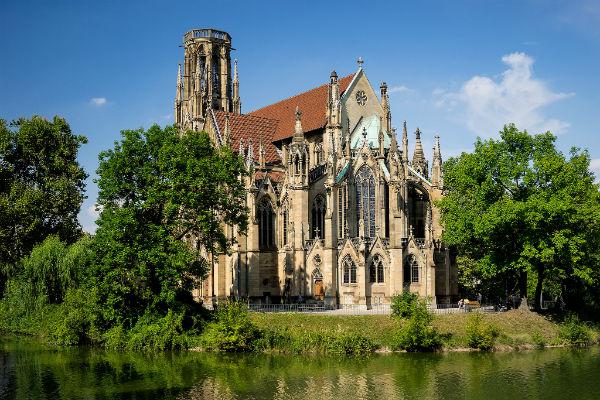 Image: Torsten Scholz
Guide to driving in Stuttgart
Use our guide on driving tips, directions and parking for Stuttgart.
Driving from the airport to downtown Stuttgart
The route from the airport to downtown Stuttgart takes around 20 minutes in normal traffic conditions. Exit the Stuttgart Airport towards A8/B27/Stuttgart and merge onto the highway. Take the S-Sonneberg exit and follow signs to merge onto Heslacher Tunnel/B14, which will bring you to the city centre.
Driving tips for your Stuttgart rental car
Getting around Stuttgart can be challenging with German street names and one-way roads. Hire a GPS to reduce stressful situations and arrive safely at your destination.
Germany driving tips
● Drive on the right side of the road, overtake on the left side.
● The autobahn is the quickest way to travel around the country, with speed limits up to 130 km/h. Always check your mirrors before changing lanes, as cars from behind can approach quickly.
● Use of mobile phones while driving is illegal.
● Always use your turn signals and wear your seatbelt.
● Read up on more German driving tips (scroll to the bottom of the page).
Check out more tips for driving in foreign countries.
Parking options at the Airport and downtown Stuttgart
Reserve a parking space at Stuttgart Airport to save time and money. The airport has over 11,000 spaces across more than 10 parking lots. Choose from short-term, long-term, XL vehicle parking and more for around €3 to €7 per hour, or €22 to €35 for the day.
When parking in the city, expect to pay around €2.50 for the first hour and €2 for each hour following in underground lots. 'Park & Ride' lots are a great way to save money on parking, and are located a few kilometres outside the city centre near local transport.
Plan a road trip through Europe using our driving distance guide, taking your airport rental car to new and exciting places.