Welcome to Germany's capital city, Berlin. It's a big place, and a Berlin car rental will help you to navigate the largest city in the country.
With 6 million people who call it home, Berlin is the second most populous city in Europe (after London), but walking through its streets, exploring its art galleries and checking out the bars and restaurants will make it feel much smaller and cosier than it really is. Walk through the Brandenburg Gate, learn about the history of the infamous Berlin Wall, and soak in the atmosphere of this great city.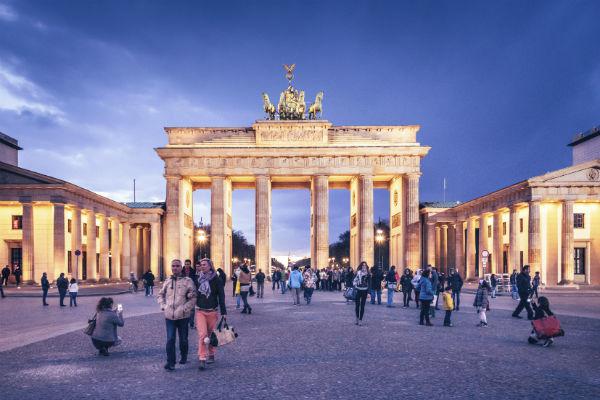 Booking a cheap car hire in Berlin with AirportRentals.com
There is a range of car rental companies operating out of Berlin Airport. While this is great news for those who like a lot of choice, it can make it harder to compare all the options on offer and find the best deal on a car rental in Berlin.
Skip the hard work and compare all vehicles and deals in one go with Airport Rentals. Simply enter your Berlin travel dates to see cars available from leading brands at the airport such as Hertz, Sixt and Europcar.
Got questions? Our 24/7 online assistance can answer them. Looking for something specific? Use the filter functions to track down the type of car you're after.
When you're ready to book, you can do so securely online without worry of hidden fees.
Introducing Berlin Airport
The Berlin Tegel Airport is the main airport in the city, but note that there are also two other airports: Berlin Brandenburg Airport and Berlin Schonefeld Airport. Berlin Tegel Airport sees more than 20 million passengers each year, making it one of the busiest hubs in Germany.
At the airport you'll find all the usual services, shops, restaurants and bars that you would at any major facility in Europe. This includes free WiFi, tourist information, ATMs, luggage wrapping, and more.
Look for the car rental desks on the lower floor near Terminal E and car park P2. From there, it's only a short walk to where you'll pick up and drop off your Berlin Airport car hire.
As a major hub, Berlin Tegel Airport regularly flies to and from other domestic airports such as:
● Munich
● Hamburg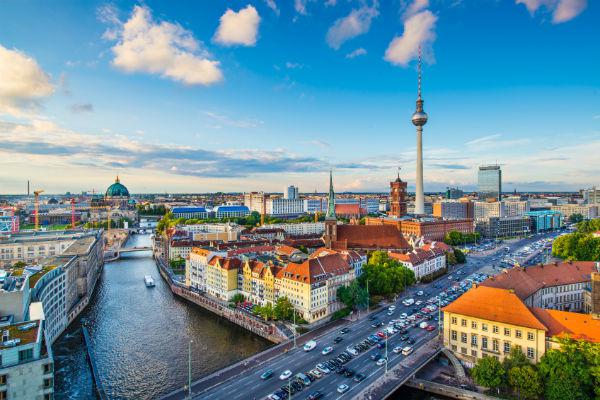 A quick guide to driving in Berlin
Even though it's a big city, Berlin's street signs are clear and the road rules are straightforward, so you shouldn't come across any troubles driving about town.
Driving from Tegel Airport to the city
Berlin Tegel Airport is 11.5 kilometres northeast of the city, and it will take you roughly 25 minutes to cover this distance in your hired car under normal traffic conditions. The route is well sign-posted, but the best way is usually to head straight out of the airport, cross the river, then turn left onto Saatwinkler Dam. Turn left onto Erna-Samuel-Straße, stay left and turn into Perleberger Str, then right onto Chausseestraße straight into town.
Tips for driving in Berlin
The first tip for driving in any new city is to use a GPS unit to find your way around. Specific to Berlin however, is the reminder to be wary of all the cyclists on the road. They will stick to the cycle lanes, but it can be a shock if you're not used to seeing a lot of bikes on the road. Also read up on the autobahn system before heading out of the city.
Parking at Berlin Tegel Airport
There are more than 2,500 parking spots at Berlin Tegel Airport, so finding a space in the short- or long-term lot will simply be a matter of following the signs.
Parking in Berlin
Parking in Berlin is notorious for being a difficult task, but it's not impossible. Ideally, you'll find accommodation that includes a park in the room rate, otherwise you may need get to town early if you're looking for a paid streetside stall. You can also opt to find a parking lot, or use the Park and Ride facilities at a train station further out of the centre. Note that umweltzones are also in use in the Berlin CBD, so you'll need a special green sticker to park in these spaces - talk to your car rental company about ensuring your car has one.