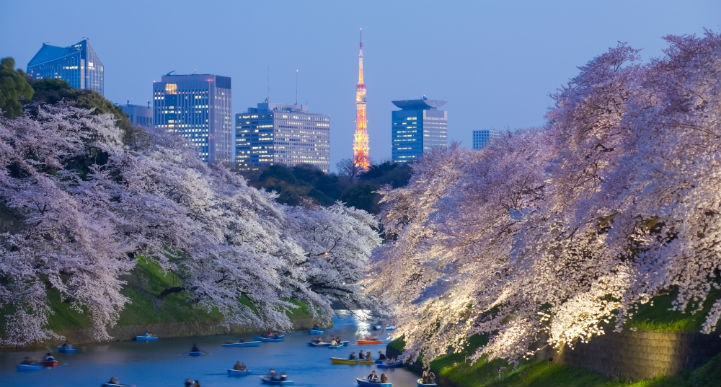 For those born and/or raised in Western countries, Japan may seem like a mass of contradictions but the longer you stay and the more you explore, the true nature of this unique nation begins to reveal itself. From the bustling, neon-drenched streets of Tokyo to the hot springs and volcanoes of Hokkaido, this is a country that will take your breath away. Japan offers travellers the chance to experience a radically different culture while never straying too far from the comforts of the modern world. With the best of both worlds at your fingertips, a road trip in Japan can make memories that will last a lifetime.
Although public transport is a very popular option in urban parts of the country, when you rent a car in Japan you have the chance to discover more remote areas which are a little off the beaten track, and well outside the scope of the nation's famed rail system.
AirportRentals.com - take the hassle out of your Japan car rental
After you've flown in to Japan, your car hire will be among the very first things you'll want to sort out - but the only thing you should really be concerned with is picking up your vehicle. Everything else can be taken care of well in advance of your trip, from hunting out the perfect deal to booking and securing your rental. With AirportRentals.com, all of this can be taken care of on one streamlined site.
Securing a car rental for your Japan journey is straightforward enough, as long as you're smart about it. Instead of spending hours browsing through different car rental websites trying to compare various prices, you can see all the best deals from various world-leading suppliers side by side. All you have to do is type in a handful of basic details about your journey (for example, where and when you'd like to pick up/drop off your rental), hit the Search button and you're away. From there you'll be able to scroll through all sorts car rental deals from various suppliers and compare them side by side. Whether you're just after the cheapest deal or are looking for a specific kind of vehicle it's easy to find exactly the type of thing you're looking for, thanks to intuitive filters and search tools. After discovering the perfect Japan car rental deal, booking it will only take a few short minutes.
Airport rentals around Japan
There's far more to Japan than just Tokyo - it's worth thinking carefully about which part of the country you choose to pick up your car rental from, as this will have a big impact on what kind of journey you'll have, at least to start with. Whether you're seeking the fast-paced spectacle of Japan's ultra modern central cities or the serenity of the country's mountain villages, a Japan airport car rental can whisk you away to all kinds of incredible places.
● Sapporo car rental - Picking up your Japan car hire at New Chitose Airport is your ticket to the city of Sapporo, and by extension the rest of the beautiful island of Hokkaidō. If you're visiting Japan in winter, this should undoubtedly be on your itinerary: Sapporo is famous for ski opportunities and its annual Snow Festival featuring giant ice sculptures.
● Osaka car rental - For a city that prides itself on its merchant past and has successfully remained an economic powerhouse to this day, Osaka is a surprisingly fun place to visit. Foodies in particular will feel right at home in a city with the unofficial slogan of "eat till you drop" and at night the place comes alive with visitors and locals alike coming out to enjoy all that Osaka has to offer.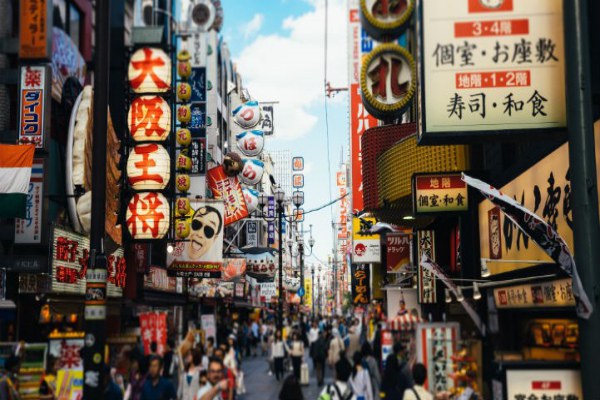 ● Narita car rental - To the east of Tokyo lies Narita International Airport, Japan's most important international airport - this is where most Tokyo-bound travellers will touch down. Be aware that it's about a 60 kilometre trip from the airport into the centre of Tokyo and those making the journey by car can expect heavy traffic as they come closer to Japan's capital city.
● Naha car rental - Naha serves as the capital and main hub for Okinawa and the Southwest Islands, a part of Japan which is entirely forgotten by many tourists. With a semitropical climate, lush forests and white sand beaches, Japan's Southwest Islands will have you believing you're in Thailand or Hawaii.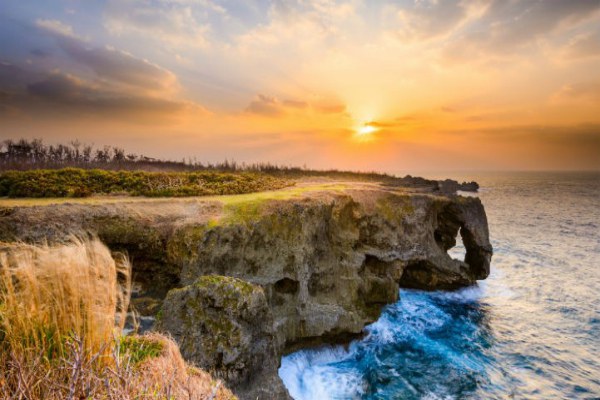 ● Fukuoka car rental - Set high on the northwest coast of Kyushu, Fukuoka could keep you busy for days without ever having to venture further. From beach to mall to ancient temple and ruined castle, there are ancient and modern delights waiting in Fukuoka for avid explorers. Those who drive onwards can discover highlights like the hot springs in Beppu and the sobering commemorative Peace Park and Atomic Museum in Nagasaki.
● Tokyo car rental - It would be easy to call Tokyo a city of the future, but that's only half the story. It's true that the neon clad skyscrapers can put you in mind of sci-fi cityscapes but it also has strong ties to the past, and a mainline to the trends of the present. A car rental from Tokyo Haneda Airport will place you in the heart of the city in no time.
Car rental suppliers in Japan
If you'd prefer to play it safe and go for the reliability of a big name brand in car rental, Hertz and Europcar are excellent options for you to consider. On the other hand, suppliers like Times Car and Nissan Rent a Car are well worth looking into as we can offer amazing deals through them.
Japan road rules
Unlike the majority of the world, in Japan drivers stick to the left hand side of the road. Both distances and speed limits are measured in kilometres - most of the time speed limit signs should be easy to identify but if you can't spot any, the default limits are usually around 40 km/h in urban areas and 80 to 100 km/h on expressways. In order to be eligible to drive on Japan's roads, you'll need to pick up an International Driving Permit before you fly into the country - you can generally obtain these from your country's automobile association. When it comes to drinking and driving, Japan is among the strictest countries you'll visit. Technically the limit is 0.03%, which is extremely low, but effectively there is zero tolerance for driving after imbibing so if you've had anything at all to drink, it's best to hand over the car keys.
Japan driving tips
● There's a reason that most people take public transport to get around Japan's urban centres. Traffic in the middle of the country's big cities is hectic, and not for the faint of heart. If you're planning to spend a bit of time downtown before heading further afield, consider booking a car rental a few days into your trip.
● Most of the drivers you encounter on Japan's roads will be courteous, but it's still smart to drive defensively keeping an eye out for cyclists in particular.
● Traffic lights are usually horizontal, with green on the left and red on the right, but they still operate as you'd expect.
● Tolls are a regular feature of Japanese expressways, and will generally accept yen cash or major credit cards. Make sure to stay out of the purple electronic payment lanes, unless you have an ETC device fitted to your rental vehicle.