Chitose is a peaceful and scenic city located on the island of Hokkaido, Japan. Hire a car to explore this city and surrounding attractions.
Visitors have their pick of great things to see and do, including natural hot springs, factory tours, a well-known outlet mall and a visit to the Chitose Salmon Aquarium. If you're in Chitose in late January to mid-February, drive your rental car to Lake Shikotsu ice festival for an unforgettable icy adventure.
Once you've explored the city, take your hired car and follow Route 16 from Downtown Chitose to Lake Shikotsu, and experience the natural beauty of Chitose River.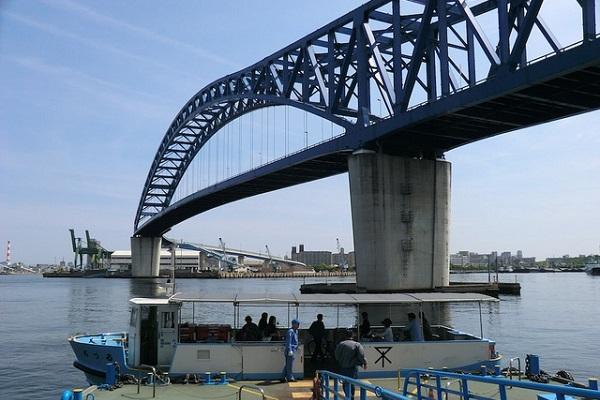 Image: tsuda
Hiring a cheap car rental in Chitose
Securing a cheap rental car from New Chitose Airport is easy with Airport Rentals. Simply type in the location of hire, followed by your travel dates to choose from a variety of cars for hire. Narrow your search by using the preference filters located on the left side of our page.
Once you've selected your preferred car, take a minute to review the extra items page and ensure there isn't something your travel plans may require such as a GPS or booster seat. You're almost done at the rental details page where you'll review your purchase and type in your payment information. Confirm your rental and you are set to go! With Airport Rentals there are no hidden fees and you have access to 24/7 customer service.
New Chitose Airport (CTS)
New Chitose Airport is located approximately 5 km south-southeast of Chitose and Tomakomai, Hokkaido, Japan. The airport serves many domestic flights from cities including Kobe, Narita and Nagoya, and a few international flights from cities including Bangkok and Busan. Over 8 million passengers per year use New Chitose Airport to connect to Tokyo Haneda making it the world's busiest air passenger traffic route. Although you'll quickly sail through this very well-kept, organised, and functional airport, plan some extra time to purchase souvenirs in the large shopping area, grab a bite to eat from one of the many restaurants or take some extra time to have a truly relaxing experience in the airport's sky high hot spring!
When you're done with your mini-holiday at this impressive airport, head to the first floor of the domestic terminal building to confirm your rental details at your designated car rental agency kiosk. The car rental agencies offer shuttle services between the airport and their respective offices in Chitose. Upon arrival at your car hire agency, load your personal items and begin a memorable holiday in Chitose.
Guide to driving in Chitose
Use the guide provided below for directions, tips for driving in Chitose and parking information.
Driving from New Chitose Airport
Parking is not permitted in front of the airport terminal, therefore a shuttle will take you to your respective car rental agency in Chitose. Follow the road signs located outside of your rental agency to Hokkaido Expressway (toll road), and follow this road to downtown Chitose.
Driving tips for your Chitose rental car
It is wise to hire a GPS with your rental, but be sure to also carry a paper road map in case your GPS fails.
Tips for driving in Chitose
● Drive on the left side of the road, overtake on the right side. Do not overtake in no-overtaking zones.
● Watch your speed - roads are long and wide in Hokkaido and drivers tend to speed resulting in unnecessary accidents.
● During the winter months (November - April) roads can become snow covered and slippery. Drive slowly, give space between cars and plan extra time to get from place to place..
● Be prepared and carry money for road tolls.
Parking at New Chitose Airport and Chitose City
The New Chitose Airport is equipped with three separate parking lots - A, B, and C - located at the domestic terminal building.
Chitose offers many paid parking lots as on-street parking laws are very stringent. Read signs carefully and do not park in no parking zones as parking fines are very costly.
Check out more tips for driving in a foreign country to ensure your Chitose holiday goes smoothly.