Osaka is Japan's second largest metropolis, bustling with energetic people, progressive food choices, and a boisterous drinking culture. Rent a car to see it all.
Take a ride on the Tempozan Ferris Wheel to feast your eyes on the dazzling urban sprawl of lights and its encompassing backdrop of ocean and mountains. Visit popular attractions such as Kaiyukan Aquarium (one of the world's largest public aquariums showcasing colourful marine life, manta rays and even a whale shark!), the impressive Osaka Castle located in the heart of Osaka, or Universal Studios Japan which is fun for the whole family.
Osaka is diverse and eclectic, and its residents are warm, friendly and inviting. Don't miss a beat in your rental car delving into one of Japan's most fun and entertaining cities.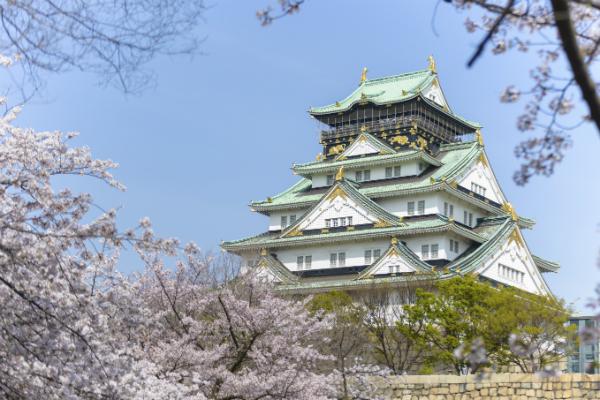 Hiring a cheap car rental in Osaka
Securing a cheap rental car from Osaka International Airport is simple with AirportRentals.com. Provide the location of hire with your itinerary details and Airport Rentals will generate a large list of car rentals to choose from.
Compare deals from major rental agencies like Hertz and Europcar and then choose the perfect car for your holiday. We provide a large selection of vehicle types including smaller economy vehicles like the Nissan Micra or Toyota Corolla, suited to Japan's busy highways.
Person-to-person 24/7 customer service is available should you need it and there are no hidden fees. Book your rental today with Airport Rentals.
Osaka International Airport (ITM - Itami Airport)
Despite its name, Osaka International Airport is the primary domestic airport for the Kansai region of Japan, while Kansai International Airport receives all international flights (including cities like Singapore and Amsterdam) and just a limited number of domestic flights,
Osaka International Airport is centrally located approximately 10 km from Osaka's city center. It is large and modern yet functional, clean and efficient; home to a large variety of shops and restaurants to satisfy your hunger and fulfill any shopping needs.
If arriving at Osaka Airport, your rental agent will have previously provide you with the details of your courtesy pick up and deliver you to the appropriate car rental office in Osaka.
Guide to driving your car hire in Osaka
Use our handy guide for directions, and driving and parking tips while in Osaka.
Driving from Osaka
The distance from Osaka International Airport to Osaka city is only 16 kilometres which should take roughly 20 minutes to drive in your hired car, however chances are traffic will add extra time. Your best bet is to use a GPS for accurate directions to your destination. Bring cash for tolls as there are many between the airport and the city.
Driving tips for your Osaka rental car
Use the Hanshin Expressway, for driving in Osaka. This loop line surrounds the central districts and provides access to the whole city.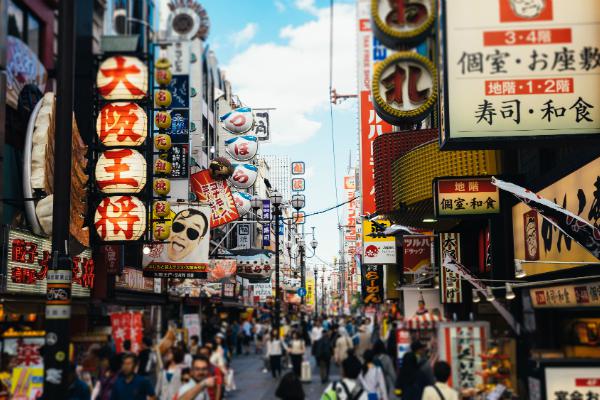 Tips for driving in Osaka
● Drive on the left side of the road, overtake on the right side. Do not overtake in no-overtaking zones.
● Hire a GPS for your rental car to make getting around easier.
● Carry cash for road tolls.
● Traffic is heavy in Osaka - plan extra time to arrive at your destination and always drive with caution.
Parking in Osaka and Osaka International Airport
Parking is available at Osaka International Airport. You can reserve a spot ahead of time, or use one of the local apps to find one on the go.
You will find many conveniently located paid parking lots within Osaka. Should you park on the street, be mindful of the parking time limit to avoid costly fines and/or being towed.
Have a look at our tips for driving in a foreign country for some useful rental and driving suggestions.
Osaka Airport Terminal Map