With an Osaka Kansai Airport car rental, you can explore one of Japan's biggest and most dynamic cities. Osaka is the cheekier, more down-to-earth younger sibling of Tokyo and Kyoto, and hiring a car here is a fantastic start to discovering a different side to the Asian island nation. It is a colourful urban metropolis with a big passion for food, and there is so much vibrant life in Osaka that you'll have issues tearing yourself away to explore the rest of Japan.
Find an affordable Osaka car hire for your journey, and then head out to explore Japan. You could head west to Hiroshima and Fukuoka, or east to Nagoya, Sendai and of course the previously-mentioned Tokyo and Kyoto. There is so much to see along the way: mountain scenery, amazing cities and idyllic small towns are just the beginning.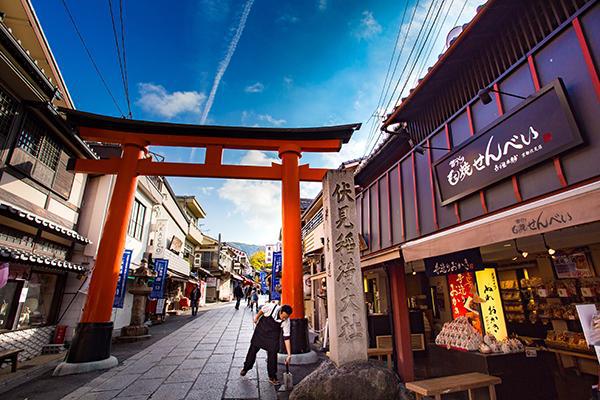 Booking the best Osaka Kansai Rental Car
Whether you're searching for short or long term rental, a small sedan or a big SUV, a luxury vehicle or an affordable cheap car to hire, we can help you find the perfect rental car for your Japanese journey. Simply enter the dates and a few other details of your plans to generate a list of available vehicles which you can narrow down with a few clicks, thanks to our useful filters. Don't spend hours looking far and wide - there is a vast range of rental suppliers right here.
Once you have found the right wheels, lock them in via the simple booking process, and start dreaming of cherry blossoms and neon-lit cities. There is customer support available over the phone 24 hours a day, and the friendly team is happy to help with any issues.
Osaka Kansai Airport (KIX)
Officially called Kansai International Airport, this big and bustling air hub is situated on a specially built artificial island in Osaka Bay. It has two terminals, the main passenger terminal and one for low-cost carriers. Both offer many amenities for comfort and plenty of opportunity for shopping and dining - as well as the all-important free WiFi.
Rental cars at Osaka Kansai Airport can be found in the Aeroplaza near Terminal 1.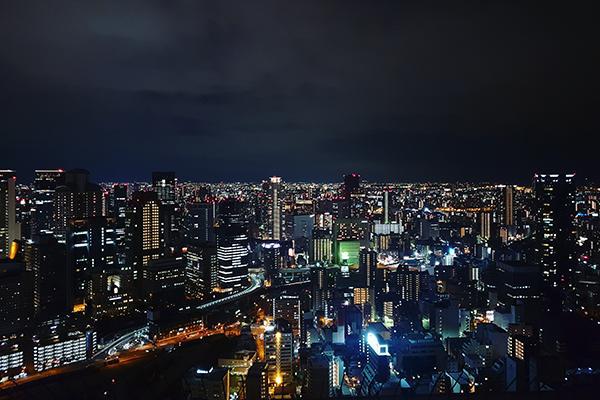 Guide to driving a rental car in Osaka
Once you have found the best rental car for your journey from Osaka Kansai Airport, you'll be ready to hit the road. Here are a few tips to keep you safe and ensure it's a good trip.
Driving to central Osaka from Kansai Airport
The trip from the airport to the city is around 50 kilometres. Cross the bridge to the mainland (this is tolled) and follow the signs on the Hanwa Expressway to get into central Osaka.
Japan car hire driving tips
● Japan is an orderly nation, and this applies to the roads too. Locals tend to stick to the road rules for a pleasant driving experience, and you should follow their lead.
● The blood alcohol limit for driving in Japan is 0.03%, which is very low. Avoid drinking before driving.
● You can get around Japan on untolled roads, but they have very low speed limits, so if you want to get somewhere quicker, it pays to pay the fee for the turnpikes.
● Including a GPS in your car hire from Osaka is affordable and makes navigating a lot easier, particularly if you are unused to Japanese road naming systems.
● Flashing your hazard lights for a few seconds is an accepted and polite way to say thank you to drivers who let you in.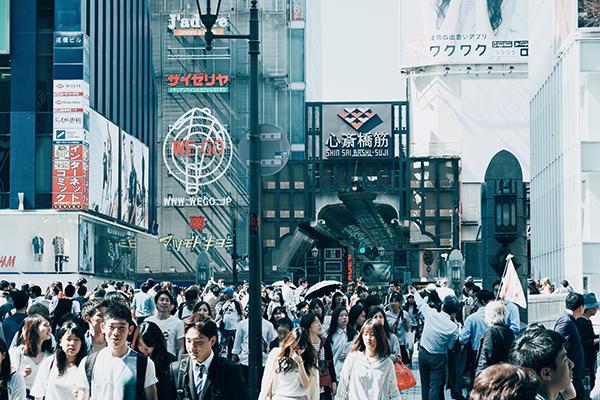 Parking at Osaka Kansai Airport and in Osaka
There are several parking areas at Osaka Kansai Airport. If you are flying from Terminal 2, you should use the P5 area. The others offer easy access to Terminal 1 and cost 100-110 yen per 15 minutes after the first 30 minutes which are free. From 6 hours and 15 mins up to 24 hours, there is a flat rate charge of 2,570 yen.
Parking in Osaka is a tricky prospect. Find a secure parking building, and expect to pay to leave your car. If you are staying in the city, it helps to find a hotel with a parking space included.