Its position on the Mediterranean Sea in Southern France makes Montpellier a fantastic place to hire a car and hit the road for a cultured journey you will never forget.
With its beautiful aesthetics and scholarly spirit, Montpellier is as elegant and sophisticated as the city's name might suggest. Students from three higher education institutions comprise nearly a third of the population and inject a youthful vibe to the already lively region. White sand beaches and nearby wineries take this multicultural city to the next level of holiday bliss.
After soaking up the incredible atmosphere of Montpellier, you can head off in virtually any direction to continue the adventure. Making your way west in your hired car will bring you to the famous French cities of Carcassonne and Toulouse, while a journey south will carry you across the border to Spain. A drive north will take you to stunning Lyon or fabulous Geneva, while an eastern tour will take you straight along the coast to other Mediterranean gems, such as Marseilles, Cannes, Nice and many others.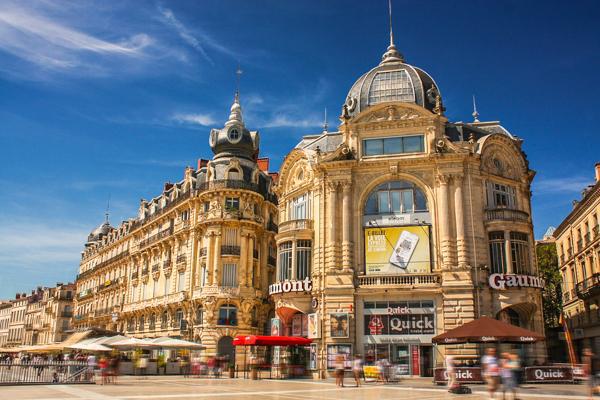 Booking a Montpellier rental car
Securing a Montpellier rental car is easy with Airport Rentals, ranked no. 1 by TrustPilot. Our handy booking site allows you to quickly and easily find the best car hire deal at Montpellier Airport. All you have to do is type in your travel dates and sit back as our sophisticated search tool generates a list of vehicles to compare.
Choose from a wide range of vehicles across multiple rental brands, from economy cars to luxury vehicles and everything in between, and then confirm your booking securely online. The process is fast and straightforward, and any changes can be made on the lead up to your Montpellier trip using the handy online reservation management system.
Montpellier–Mediterranee Airport (MPL)
Montpellier's location on the edge of the Mediterranean provides an ideal jumping off point to many exciting destinations. Montpellier–Mediterranee Airport services many of those places with direct flights including most of the major cities in the European Union, but also parts of Africa such as Algeria and Morocco.
The airport itself is equipped with all the latest amenities and services you would come to expect, including free and unlimited WiFi. Additionally, the Promeo Lounge is available for passengers of specific loyalty programs or for an €18 fee.
The airport car rental agencies are located in the parking lot P1.
Guide to driving your car hire in Montpellier
Driving from the Montpellier–Mediterranee Airport to Montpellier city centre
Montpellier city centre is approximately nine kilometres from the airport, depending on which part of the city you'd like to visit. To get there, head east from the airport onto D172 toward Route de Mauguio. At the large roundabout, take the first exit right onto D66/Avenue Pierre Mendes-France. This route will take you directly into the east side of the city centre.
Driving tips for your Montpellier rental car
The main part of Montpellier's centre is strictly reserved for pedestrians and only accessible to vehicles at specific times. In this part of the city, it is best to park and get around on foot or via public transportation.
France driving tips
● When driving on tolled roads, be ready to take a ticket when you enter a motorway and pay when you leave.
● Speed limits can change according to weather conditions.
● The blood alcohol concentration limit for drivers in France is 0.05%.
● Expect to encounter many roundabouts on French roads. Remember when entering to give way to traffic that is already on the roundabout.
● Do your research before driving on foreign roads and always be ready for unexpected mishaps.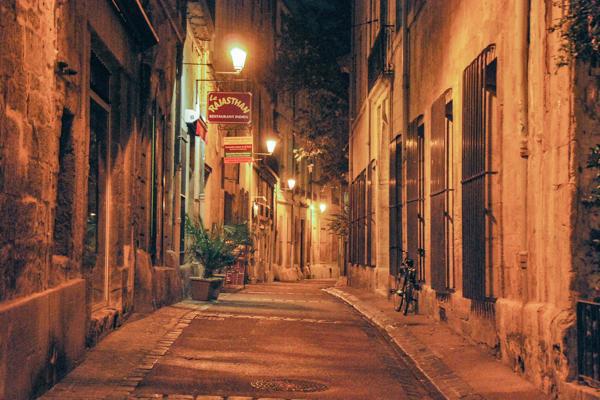 Parking options at the Montpellier–Mediterranee Airport and Montpellier city centre
The airport has a number of carparks available; from short-term to long-term, you have many options. Where you park corresponds to the length of your stay. If your booking is longer than three days, you can make your reservation online, otherwise payment is made on the day at one of the terminals at the airport.
Near the Montpellier city centre, you can park in a variety of places including on the street or in a car park. On-street parking time limits are divided into zones.