Geneva is a beautiful city in Switzerland, tucked away on the shores of Lake Geneva right next to the border with France. Geneva's Airport straddles the border between France and Switzerland, so passengers can arrive or leave from either side. Note that this page is for booking a car hire at Geneva Airport on the French side, but you can book a vehicle at Geneva Airport on the Swiss side here.
When you pick up a car hire on the French side, you'll be perfectly positioned to begin a road trip through some of Europe's top ski fields, such as Monts Jura, Mijoux, and even Chamonix. Lyon is also less than two hours from Geneva, making for an idyllic day trip to this historic city. Or you could take a one-way rental and drive 5.5 hours to Paris to explore the City of Lights.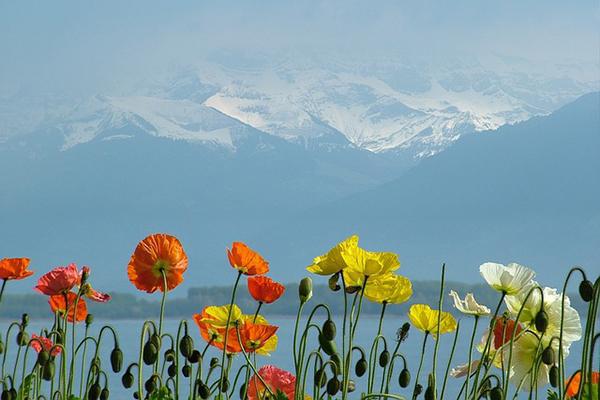 Find the best deal on car hire at Geneva Airport with AirportRentals.com
There are more than a dozen car hire companies on the French side of Geneva Airport - so how can you begin to compare their range of vehicles and deals? Airport Rentals helps you run one quick search across leading hire companies so you can compare vehicles from many brands at once.
Book securely online as soon as you've found the perfect car rental in Geneva. Making your reservation with Airport Rentals lets you manage your booking online and gives you access to 24/7 phone assistance.
Introducing Geneva Airport
Geneva Airport (GVA) is also unofficially known as Cointrin Airport. More than 16.5 million passengers pass through it every year, heading to and from destinations such as Athens, Rome, Dubai, and Copenhagen.
The terminal boasts a wide variety of passenger services, from restaurants, bars, and cafés, to shops, banks, and free WiFi. To reach the car hire desks, follow the 'Destination France' signs through to customs, then look for your supplier in the arrivals hall.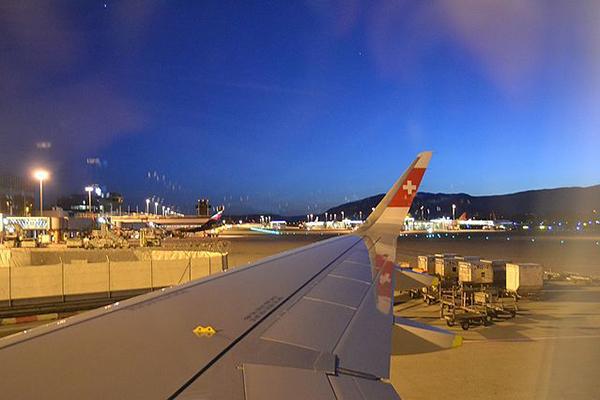 Image: Larry Bird, CC BY 3.0, via Wikimedia Commons
A guide to driving in France
Driving from Geneva Airport into Geneva
Note that if you rent a car at Geneva Airport on the French side and intend to drive into Geneva, you will need to cross the border into Switzerland and purchase a vignette to drive on Swiss motorways. From the French side, it's roughly 25 minutes to Geneva, simply follow the signs to take the D1005 (Route de Ferney) across the border. Follow this road and veer off onto Route de Montbrillant to drive into the heart of the city.
Tips for driving in Geneva
Read a few handy tips on driving your car rental in Geneva and France before you hit the road.
● You will drive on the right-hand side of the road in France and Switzerland.
● Buses have priority, so if one signals to enter traffic, you must let them in.
● On mountain roads, those heading uphill have right of way.
● The maximum blood alcohol level is very low - do not drink and drive.
● Rent chains with your vehicle if you plan to visit the mountains for a ski holiday.
● Learn a few basic words in French to help you understand local road signs.
Parking at Geneva Airport (French side)
The first ten minutes are free in both the short- and long-term lots, and approximately one Euro per 30 minutes after that. You can pay with Euro notes or cards at the machines on site.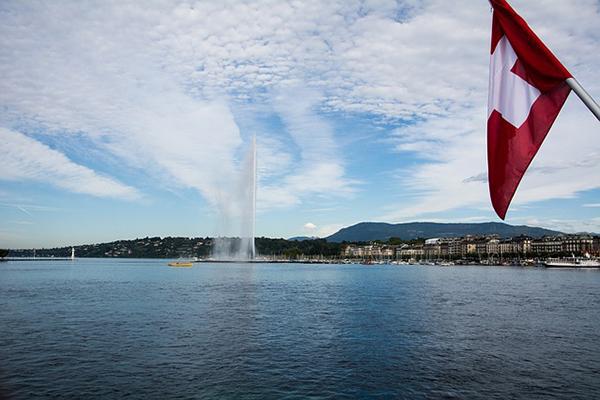 Parking in Geneva
Like many European cities, you will need to display a blue disc (a cardboard clock) on your dashboard to park in the central zone. Outside of this zone, there is a range of on-street parking, some of which is free for the first hour or two if you have a blue disc. In paid areas, it will typically cost €2.80 per hour.