The unique city of Carcassonne draws visitors from all over to wander its walled fortress. This citadel is imposing on the outside and charming on the inside, with narrow walkways, steps and tunnels carved from stone and market squares. There is plenty to do in "la Cité", as it is known, and the fun continues in the "ville basse" or lower town. For history buffs, fantasy fans and anyone who likes to see amazing places, Carcassonne is a bucket-list destination.
Picking up a car rental in Carcassonne allows you to get your sightseeing off to an excellent start, and puts you in a great position to explore the south of France. Toulouse is just a short way down the A61, and if you head off in the other direction it's not long to the Mediterranean coast and Montpellier, Marseille, Nice and the other glamorous cities of the Riviera. If you arrive in Carcassonne in the summer, it's a great spot to celebrate Bastille Day - and in the winter, head to the ski resorts of France or Andorra.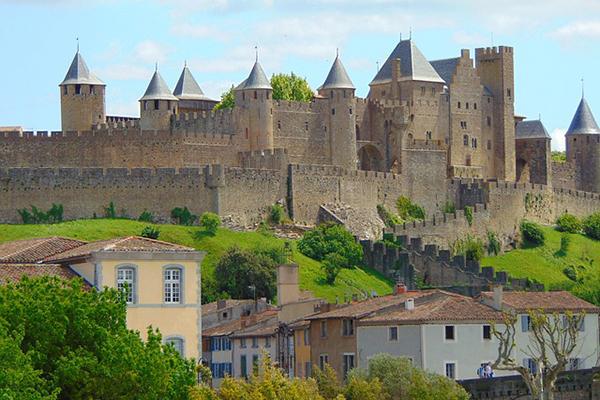 Get the best Carcassonne car hire
You'll find the right wheels to take you around Carcassonne and beyond when you seek help from Airport Rentals. The site collects rental options from a range of suppliers - both local and international - in many locations around the world, bringing them all together in one place so you can avoid spending hours searching across different sites.
The site's filters make it even easier to pinpoint the perfect rental car. Pick your preferences for transmission, passenger capacity, brand and vehicle type, and peruse a personalised shortlist of vehicles. From there, it's simple to compare your options and book the one you want on our secure booking engine. The Airport Rentals team is available 24/7 over the phone to answer any questions and guide you through the process.
Carcassonne Airport (CCF)
If you are arriving in Carcassonne by air, you'll land at Carcassonne Airport. There are both scheduled flights (primarily by Ryanair) and private charter flights operating out of the airport. Tribs Restaurant and Bar provides refreshments to travellers, and you can buy magazines and other basics in the terminal. There is free WiFi available.
There are several car hire counters inside the airport. Make your way to the arrivals area to pick up your vehicle.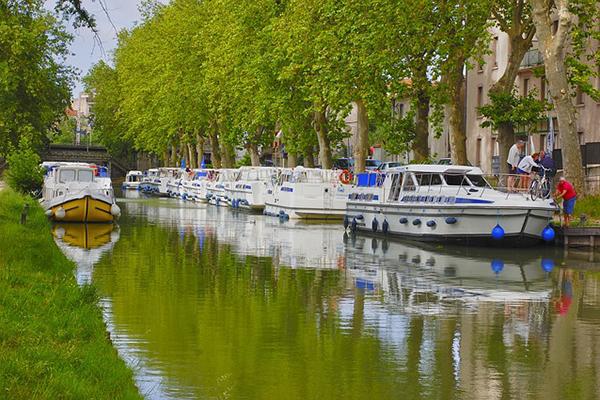 Guide to driving a car hire in Carcassonne
Driving from Carcassonne Airport to Carcassonne
The trip from the airport to Carcassonne lower town is a 15-minute journey of around six kilometres. Follow signs to get out of the carpark area and on to the D119/Route de Montréal heading east towards the town. This becomes the Boulevard Barbès as you enter Carcassonne, and will lead you straight to the Square Gambetta at the centre of town.
France car rental driving tips
● You are likely to drive on tolled roads - be prepared to take a ticket when you enter a motorway and pay when you leave.
● Carcassonne has many one-way streets, so look for signs and arrows which indicate them.
● "Aires de service" are great rest stops, generally equipped with bathrooms and picnic areas, and often boasting many more comforts.
● Speed limits often vary according to weather conditions. For example, the highest limit of 130 kilometres per hour lowers to 110 kph when it is raining.
● The blood alcohol concentration limit for drivers in France is 0.05%.
● Expect to encounter many roundabouts (or "traffic circles") on French roads. Remember when entering to give way to the left - i.e, to traffic that is already on the roundabout.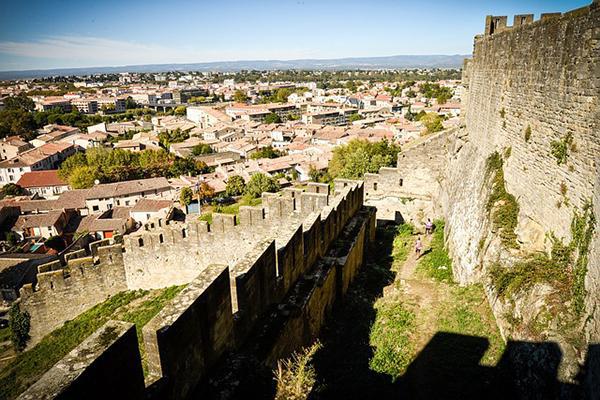 Parking options at Carcassonne Airport and around town
There are three parking lots at the airport. P1 offers short term parking at €2.50 per hour, P2 offers mid-term parking at €3.60 per hour with capped daily rates (€20 for 2 days or €44 for a week), and P3 has long term parking for low daily rates, costing just €40 for a week and €65 for two weeks.
At the citadel, you will find three parking lots within walking distance, the closest of which is an accessible lot with disabled spaces. Similarly, parking lots are your best options in the town, and there are several of them including a very central one at Gambetta. You may find on street parking if you look for it - but be prepared to pay for convenience.