Phoenix is the booming state capital of Arizona, and the fifth most populous city in the United States with more than 1.5 million residents. It's a city surrounded by arid desert landscapes on all sides, and within the city itself, there's a dynamic fusion of nightlife, culture, history, shopping, cuisine, and more. See it all and then some when you pick up a rental car at Phoenix-Mesa Airport.
With the help of a rental car, you can also take the opportunity to visit a few of the top spots not too far from Phoenix. For example, Tucson is only a couple of hours' drive away to the south, as is the inspiring Organ Pipe Cactus National Monument. You can even visit Las Vegas for a few days of bright lights and endless casinos, or spend more time in the wilderness at the Joshua Tree National Park. And of course, you're not far from the majestic Grand Canyon, either.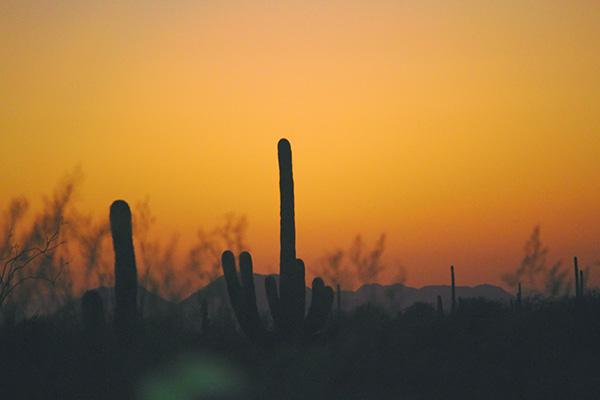 How to book with AirportRentals.com for the best deal on Phoenix car hire
Booking a cheap car rental in Phoenix may not be the most glamorous part of planning your visit to this capital city, but it can be the easiest with help from Airport Rentals. All you need to do is enter your Phoenix travel dates to generate a list of available car rentals from all leading car hire companies at Phoenix-Mesa Airport.
The results page presents the most affordable rentals at the top so you can quickly grab the best deal, or you can take advantage of the sophisticated filtering tools to find exactly what you need. You'll be able to see information such as added features of each car, mileage, cancellation policies and more.
When you've found the right car rental for you, simply reserve immediately online through Airport Rentals without paying any added fees.
Introducing Phoenix-Mesa Airport
The Phoenix-Mesa Airport used to be known as the Williams Gateway Airport, and uses the international code of AZA. It's a busy transport hub with more than 1.2 million passengers coming and going every year. Some of its most popular flight routes include places such as Provo, Sioux Falls, and Cedar Rapids.
As a major transport hub, you have all the facilities and amenities you could need, from bars and restaurants to shops and convenience stores. You'll have access to free WiFi in the terminal, as well as business services and ATMs. The car rental desks are all found within the terminal opposite the baggage claim area.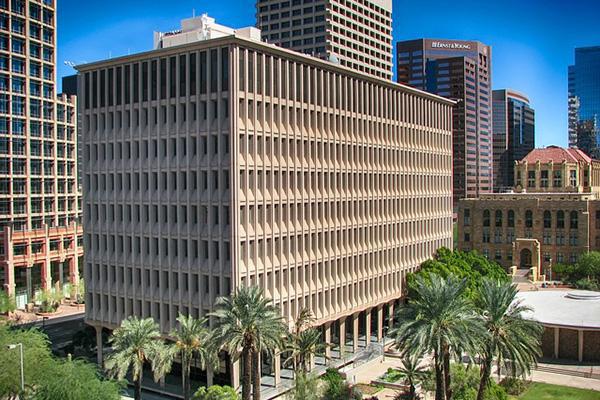 Guide to driving a rental car in Phoenix
Driving from Phoenix-Mesa Airport to the CBD
The Phoenix-Mesa Airport is fairly far from the city centre, roughly 36 miles away, or a 45-minute drive under normal conditions. When you leave the terminal, take a right onto the 202, then turn left to join Route 60 and follow it towards the city. Take another right onto the I-10, then turn left off the interstate onto Washington Street to head into the heart of the downtown area. Be sure to allow extra time if you need to be somewhere as traffic can slow down your drive.
Tips for driving a car hire in Phoenix
Phoenix is the most populous state capital in the US, so you need to be prepared to face traffic when you drive in the city. Here are a few driving tips to help make it easier:
● Hire a GPS unit from your rental company to avoid getting lost.
● Avoid driving at peak rush hour to stay away from the worst of the congestion.
● Stock up on extra water if you plan to drive out into the desert, as it can get extremely hot and dry.
● Read up on our tips for driving in the US if you're arriving from another country.
Parking at Phoenix-Mesa Airport and in the city
You will never find yourself short of a parking space at Phoenix-Mesa Airport. The terminal offers a cell phone lot, hourly express lot, daily lots and economy lots. You will typically pay USD$1 per half hour, and anywhere from USD$7-18 for a daily rate.
Most metered parking spaces in the city cost USD$1.50 per hour, and you can find spots for your rental car in garages for anywhere from USD$5-20 per day. If you can, take advantage of the early-bird deals by getting into a stall early in the day, or aim to find somewhere to stay that includes parking in your nightly room rate and take public transportation to explore the city centre.