While most places only have four seasons, Cedar Rapids has five. Their city motto, 'the fifth season is a time to enjoy life, to enjoy the other four seasons', gives just a glimpse into this laidback community who fully embrace the 'enjoy life' meaning behind their nickname. Cedar Rapids is a dynamic artistic hub of Iowa State, and boasts fantastic museums, theatres, parks and more, all spilling out from the Cedar River. Explore this vibrant City of Five Seasons by renting a cheap car hire in Cedar Rapids.
Planning a road trip? Check out our US distances guide to help plan your itinerary.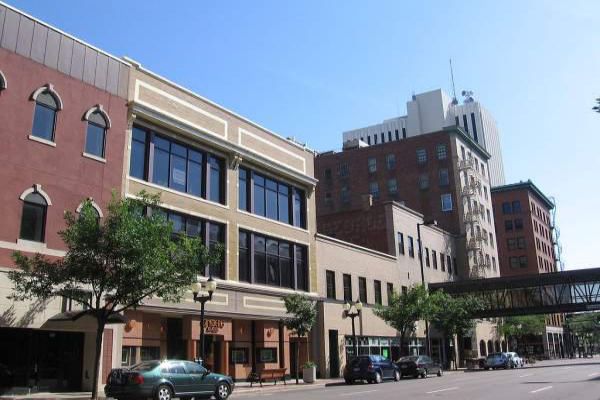 Image: Davumaya
Secure a Cedar Rapids rental car with Airport Rentals
Pre-book a cheap rental car at Cedar Rapids with Airport Rentals to save time and money. By working with an extensive range of rental suppliers, we're able to bring you the best vehicles at the best prices.
To get started, simply pop in your travel dates and hit 'search'. You'll be presented with a list of available cars from Eastern Iowa Airport, which you can refine using handy preference filters. Sort by brand, transmission type, group size and more to find that ideal SUV, people carrier or compact car (to name a few!) for your travels.
With no booking fees, instant confirmation, and as many discounts and deals as we can negotiate, look no further than Airport Rentals.
Brief guide to the Eastern Iowa Airport
Officially called the Eastern Iowa Airport, the Cedar Rapids airport has 13 nonstop flights around the United States, including Chicago, Atlanta, and Dallas. As well as a few extra amenities like conference rooms, charging stations, and mothers' rooms, the airport provides basic services such as free WiFi, a range of cafes both pre and post-security, and a gift shop. The rental car kiosks are located opposite the baggage claim.
Guide to driving your car hire in Cedar Rapids
Cedar Rapids' navigable grid system, well maintained streets and clear signage make for a pleasant driving experience.
Driving from the airport to Cedar Rapids
The Cedar Rapids airport is located 10 miles south of the city, and is an easy 14-minute drive coming or going. From the airport, head onto Wright Brothers Boulevard, take a left onto Interstate 380, and take exit 19 towards Cedar Rapids. If you'd prefer to pick your rental car up from the city, taxis and buses are available at the airport.
Tips for driving your car hire in Cedar Rapids
Iowa is one of the few states left without a full ban on handheld mobile devices being used while driving. You can receive and make calls on your cellphone while driving in Iowa, however it's illegal to send text messages.
Driving tips for USA car rental
● Motorists drive on the right.
● At a four-way stop, motorists move on in the order they arrive in.
● You may turn right on a red at the traffic lights, unless otherwise stated.
● The speed limits are 20 - 30 mph in the city and 75 mph on the highways. Be aware of changing speed limits.
● Read more about USA's national road rules.
Where to park at Cedar Rapids Airport and in the CBD
At the Cedar Rapids Airport, both short and long-term parking is available and located just outside the terminal building. Both car parks are free for the first 20 minutes, $3 for an hour, and $1 for each extra hour thereafter. The short-term daily maximum is $11, and the long-term, $7.
In Cedar Rapids' downtown area there is plenty of parking available, including on-street, garages and lots. All parking ranges between $0.75 and $1 per hour, except for free on-street parking after 6pm and on weekends.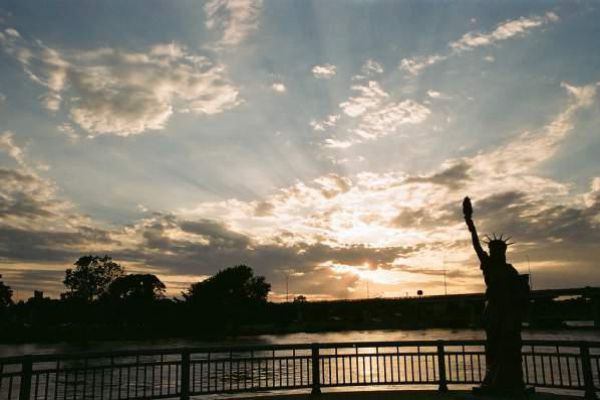 Image: xtacocorex