There's nothing more inviting than a city with a motto that reads 'Welcome Home'. Pick up a rental car at Provo Airport and get to know just what they mean when you visit the city and surrounding countryside.
Situated in the Utah valley just south of the state capital of Salt Lake City, Provo's location is the prime spot for outdoor lovers. Hiking, skiing and fishing are all beloved pastimes of the locals, who are eager to share with you their beautiful spot along the banks of Utah Lake. If that's not quite your holiday dream, then the old downtown area is sure to please with sweet little shops and cafes to explore. Do take note, however, that because the majority of the city's residents are Latter Day Saints, many stores and gas stations are shut on Sundays. Don't worry though - they don't call it a 'Sunday Drive' for no reason. Get out in your hired car and discover the stunning surrounding region.
Take a day trip up to Logan, or head across the state line to visit Grand Junction, Colorado.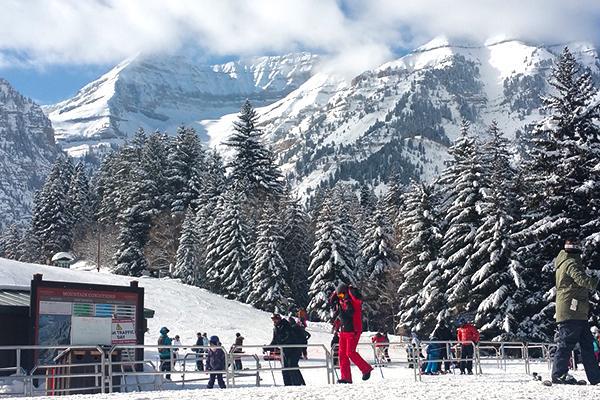 Secure a cheap rental car in Provo with Airport Rentals
Looking for a site to compare all your car hire options at Provo Airport? Airport Rentals is happy to provide that service, and because we work with an extensive network of suppliers, we're able to bring you the best cars at the best prices.
It's easy to get started. Simply select your travel dates and hit 'search'. From SUVs and 4x4s to compact and economy cars, all your vehicle options will be presented to you on one page for easy comparison. Use the handy filters to sort your results by transmission, group size, style and brand, and narrow your options down to one. When you're ready to book, confirmation is instant and there are no additional booking fees.
An overview of Provo Airport
Small in size but big in heart, Provo Airport is a cozy terminal with friendly staff and a welcoming atmosphere. While the facilities are basic with just a few vending machines scattered through the terminal, the waiting areas are comfortable and the viewing deck has some beautiful views across the tarmac. The car rental kiosks are located near the exit, so you won't miss them.
If you've made plans to pick up your rental car from the city, it's best to pre-book a taxi, or jump on the bus from the airport.
Touch down in Provo Airport from US cities such as Mesa, Oakland, Los Angeles, and San Diego.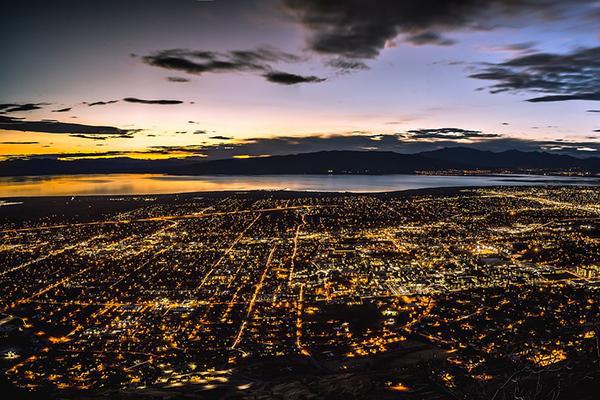 Driving a car hire in Provo, Utah
Interstate 15 runs through Provo, connecting Las Vegas to Salt Lake City, among others. The downtown area is laid out on a grid, making it easy to navigate.
Driving your rental car to and from the city
Provo Airport is situated on the edge of the lake, a short 13-minute drive away from the city. From the airport, head out onto Mike Jense Parkway and take a left onto S 1330 W. When you reach Center Street, turn right and follow it all the way into the CBD.
Tips for driving a car rental in Provo
Be sure to familiarise yourself with your rental car before you set off. Remember these tips as you get oriented to your surroundings:
● It is illegal to text while driving.
● Speed limits in Provo range from 35 mph in town to 80 mph on the highways.
● You may turn right on a red light after coming to a complete stop and checking that the way is clear.
● Utah in winter is pretty spectacular, just be sure to read our guide for driving in snowy conditions.
Never driven in the United States before? Refer to our US driving guide for more tips.
Where to park your rental car
Provo Airport offers passengers parking just outside the main terminal building. Parking costs USD$4.50 per day, and is to be paid via credit card.
Parking in Provo city is generally easy to find. Metered on-street parking and lots are located throughout the CBD at varying costs and time restrictions. Always check these requirements before leaving your rental car. Note, there are a number of restrictions around the Brigham Young University, as spaces are reserved for students and faculty.