Arizona's second-largest city, Tucson is a place of interesting history, rich culture and beautiful scenery. Situated on a flat swath of land surrounded by craggy mountains, this sunny city is also known as 'The Old Pueblo'.
A desert city, Tuscon can reach scorching temperatures of up to 100 degrees Fahrenheit (37 degrees Celsius) in the summer, and is warm and balmy throughout the rest of the year (even in the depths of winter). Discover this western town for yourself with a car rental in Tucson, and a little help from Airport Rentals.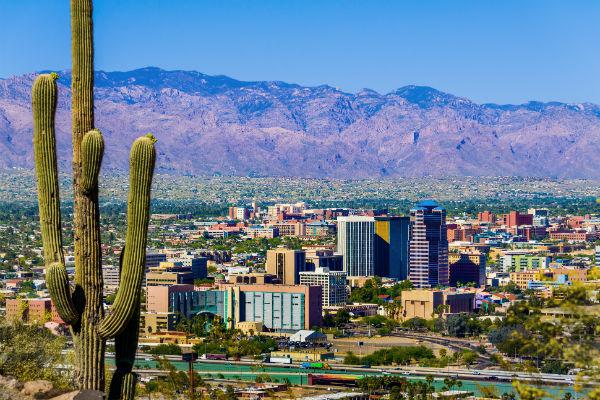 Why book with AirportRentals.com
Airport Rentals will help you compare rental vehicles across multiple brands with one easy tool. Simply enter your travel dates to view the range of cars available for hire at Tucson Airport from leading brands such as Thrifty, Hertz, Avis, Enterprise, Europcar, and Budget.
You'll easily be able to find the best deal for your trip and book instantly and securely online without paying additional fees for the convenience.
Tucson Airport Guide
The Tucson Airport (TUS) is a busy transport hub for Arizona. More than 3.2 million passengers make use of the facility every year, and there are as many as 60 departures every day across seven airlines.
Within the airport, you'll find everything you need for a comfortable transit as you arrive or wait for your flight. There are multiple dining options, shops, ATMs, and free WiFi throughout the terminal. The car rental desks are by the east exit of the building.
More nearby airports: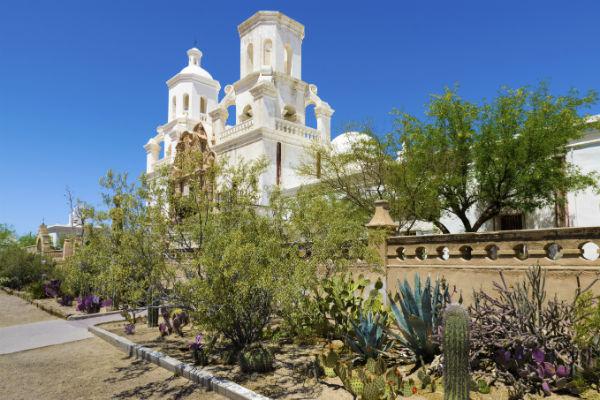 Driving in Tucson
Tucson is fairly spread out, making driving something of a necessity to get around. It's much like other big cities in terms of traffic, in that you can expect a few delays if you're travelling during peak times, but there are no freeways in the city so it can take longer to get around than you might be used to.
Driving between the airport and the CBD
The Tucson International Airport is roughly 8 miles south of the CBD. Leaving the terminal, the simplest route is to take the South Tucson Boulevard to the East Benson Highway, then turn right onto the South Kino Parkway which takes you directly into the centre of town. This trip will only take 20 minutes in normal traffic, but always give yourself more time if you've got a plane to catch.
Tips for Driving in Tucson
Tucson's streets are largely in grid format, and without the ability to just jump on a freeway, it will mean a lot of stopping and starting as you drive through the city. That's why it's important to prepare for a slow trip, know your route before you go, and be patient on the roads. If you're driving in summer, don't forget to keep water in the car with you and crack the windows when you park to avoid returning to a car-shaped oven.
Check out our USA driving guide for more tips.
Parking in Tucson
The Tucson Airport has more than 7,500 parking spaces, with hourly, daily, garage, economy, fully covered, and cellphone spots available. When you enter the carpark, you'll take a ticket from the machine, then before returning to your vehicle you'll need to pay at the Easy Pay machine.
City-run parking garages offer more than 3,000 covered spots (great for summer) and 1,000 uncovered stalls in the downtown area. Plus, there are more than 1,000 metered on-street stalls, and plenty of privately owned parking garages, so you shouldn't have any troubles finding a place to park your Tucson car hire.