Montgomery is the capital of Alabama, and the second largest city in the state with roughly 200,000 residents. It is a place of immense history, and was the heart of the civil rights movement of the 1950s. You can tour the city to see many important historic landmarks, and also enjoy Montgomery's modern side through its shopping, cuisine, and nightlife. Picking up a car rental in Montgomery when you arrive will make seeing and doing it all a breeze.
If you've got a little extra time, be sure to make the most of your car rental by checking out nearby cities and attractions as well. You're only 90 minutes south of the state's largest city of Birmingham, and just a few hours from Atlanta in Georgia. And if you feel like some time at the beach, drive three hours south to Mobile to dip your toes into the balmy waters of the Gulf of Mexico.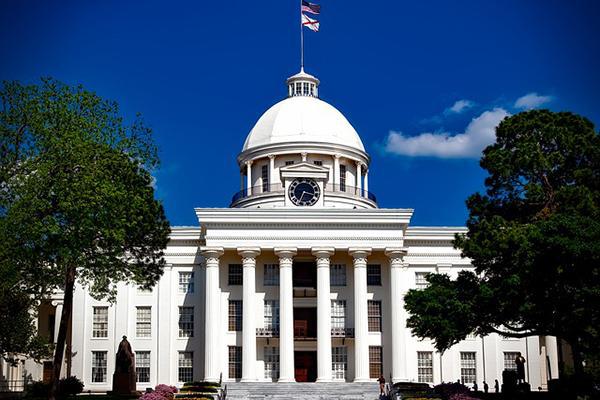 How to use AirportRentals.com to get the best deal on car hire in Montgomery
There are roughly ten different car hire companies operating at Montgomery Airport, and while that means you'll have plenty of choice and tons of great deals to choose from, it can make it tough to find out exactly what's on offer. Instead of approaching each company individually, use Airport Rentals to run one search and see all the vehicles available from all rental companies at once.
Simply enter your Montgomery travel dates to see which rental vehicles are available, and how much each one will cost. As well as listing all vehicles with the most affordable at the top of the page, the results include vehicle features, basic specs, and any added benefits or perks you'll gain by renting.
Keep in mind that you can narrow down your results with filters that will allow you to search by transmission type, car size, and more, then go ahead and book securely and immediately with Airport Rentals once you've found that perfect car.
Introducing Montgomery Airport
The Montgomery Regional Airport (MGM) is a small transport hub that sees more than 150,000 passengers through its doors every year. Current flight routes include trips to and from Atlanta, Charlotte, and Dallas - Fort Worth.
Inside the terminal, you'll find a handful of restaurants, bars, and shops while you wait for your flight. You can also use the free WiFi before you fly. You will find most of the car rental desks inside the terminal next to the baggage claim area, although the Enterprise Rent-a-Car desk is outside across the road from the airport.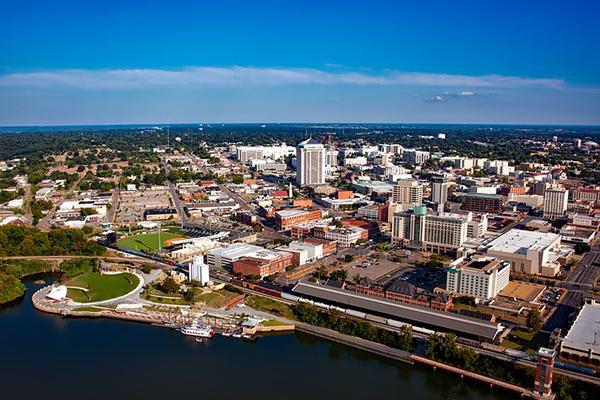 A guide to driving in Montgomery
Driving from Montgomery Airport to the city
The Montgomery Airport is 9.2 miles from the city centre, so the drive will typically take 15-20 minutes under normal traffic conditions. You'll leave the terminal and turn right onto the Selma Highway, then follow this until you can take a left and turn north onto the I-65. Turn right onto the I-85 into the heart of the city.
Tips for driving in Montgomery
Prepare for your visit to Montgomery with a few handy tips for driving a hired car in Alabama's capital city.
● Mind the posted speed limits. Typically, it is 70mph on interstates and 65mph on roads with four lanes or more.
● Traffic in Montgomery usually becomes congested at rush hour, so avoid travel at these times to save yourself the hassle.
● Read our tips on what to do in the unlikely scenario of your car rental breaking down.
● Despite its southern state status, Alabama does occasionally receive snow. Learn how to deal with wintry conditions in a car before you arrive.
● Pick up a GPS unit from your rental supplier to help you find your way around.
Parking at Montgomery Airport and in the city
Montgomery Airport offers both short- and long-term parking lots right in front of the terminal, both of which are patrolled by on-site security teams. Short term rates are USD$1 per half hour, and the long-term lot charges a USD$10 maximum per day.
Within the Montgomery downtown area, there are more than 2,500 available spaces, including five patrolled lots. These spaces are metered, but are free on weekdays after 6pm and on weekends.