It's the central hub of Arkansas, but the state capital of Little Rock has that lovely small-town feel. The relaxed locals, wide tree-lined streets, and attractive downtown area make for a charming spot in which to base your Arkansas adventures. Pick up a Little Rock AR car hire and explore this beautiful southern city.
The fantastic mix of outdoor activities, intriguing museums, great shopping and annual festivals will easily keep you entertained. Head to the Historic Arkansas Museum to discover the local history, enjoy a picnic at Riverfront Park, and take a trip back in time as you wander the halls of the William J Clinton Presidential Center. Take your time and enjoy the laid-back pace and southern hospitality.
If you'd like to extend your visit and explore more with your Little Rock car hire, take a road trip to Jonesboro, or pop over the state line to visit Memphis, Tennessee, or Shreveport, Louisiana. Adventure awaits!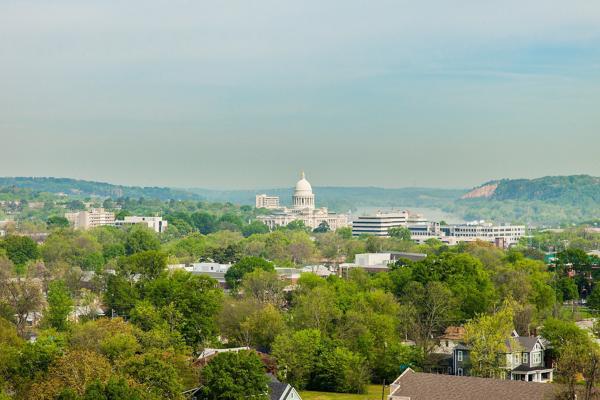 Booking a car hire with Airport Rentals
Leave the hassle behind when you pre-book a Little Rock AR car rental with Airport Rentals.
Securing a cheap rental vehicle is just a few clicks away. Start your search by typing in a few basic travel details, and hit enter. All the rental cars available across multiple suppliers will be presented and ordered by lowest price, so you can see and compare all your options in one handy place. Not quite sure what to choose? Easy-to-use filters mean you can tailor your options by preferences and sort your results by preferred transmission type, car style, capacity and more.
Whether you're after a luxury vehicle, compact car, or something in between, find it at Airport Rentals. Book securely online with no hidden costs or booking fees, and get in touch 24/7 should you require any assistance.
An overview of Little Rock AR
In 1722, a French traveller came across a small rock formation on the southern bank of the Arkansas River. He aptly named the place La Petite Roche (the "little rock"), and the formation was used as a marker to indicate a safe river crossing. While the rocks have long gone, you can still visit the site along the Arkansas River that gave Little Rock its name.
Many of Little Rock's 200,000 residents are university and college students who attend the multiple institutions within the city. The summers are hot, and the winters are mild in Little Rock. If you're visiting in spring or autumn, you can expect some rain with the chance of a thunderstorm or two.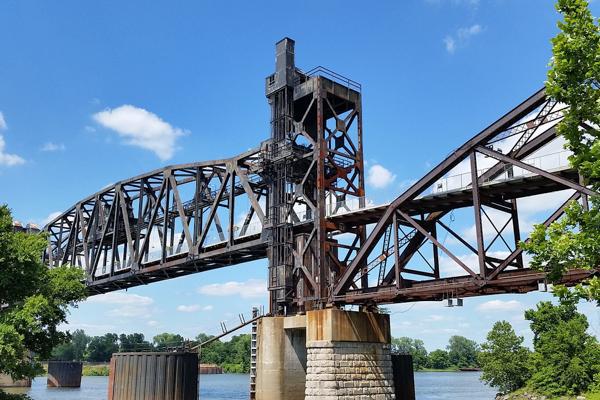 Driving your car hire around Little Rock
Designed on a grid, Little Rock is easily navigable, and with a relatively small population for a capital city, congestion is minimal. East of Little Rock towards the Mississippi River is all flat, while the west features rolling hills. Watch your speed on the flat, and take extra care rounding corners on the hills.
Getting to the airport from Little Rock AR
Bill and Hillary Clinton National Airport is the closest commercial airport to Little Rock, just six miles away. From the Little Rock CBD, follow the signs to join the Wilbur D. Mills Freeway East (Interstate 63). Take exit 139A to merge onto I-30 W and continue until you reach exit 138. Follow the I-440 until you see signs for Bankhead Road and continue to the airport.
Alternately, jump on the #12 bus from Downtown Little Rock.
Tips for driving your car hire in Little Rock
● Speed limits in Little Rock are 75 miles per hour on freeways, 30 mph in urban areas, and 25 mph near schools.
● In Arkansas, drivers must yield to pedestrians, even if they are crossing illegally.
● Flashing yellow arrows at traffic lights mean that vehicles may turn left, but must give way to pedestrians and oncoming traffic.
● Anytime the windscreen wipers are on, you must have your headlights on.
● >Cyclists are everywhere in Little Rock, so be prepared to share the road.
Parking your rental car
Metered parking is available on most streets in downtown Little Rock for about USD$1 per hour. By the River Market, the parking is Pay and Display at a rate of USD$1.25 per hour. Parking is free over the weekend.
Bill and Hillary Clinton National Airport offers long and short-term parking in multiple lots around the airport. Prices begin at USD$1 per 20 minutes; however, daily maximums change depending on where you park. See the full list of rates on the airport website.