An eclectic mix of arts and theatre, history, culture and sports make up the Louisiana city of Shreveport. Originally a river-port town, the city has grown into the third-largest in the state, drawing in visitors from all over Louisiana to spend their days wandering the downtown shops, attending fantastic annual festivals, and trying their luck at the casino. With a booming film industry (even occasionally referred to as the 'Hollywood of the South'), Shreveport is a bustling hive of activity all year round. Pick up a rental car in Shreveport and get ready to explore the state of Louisiana.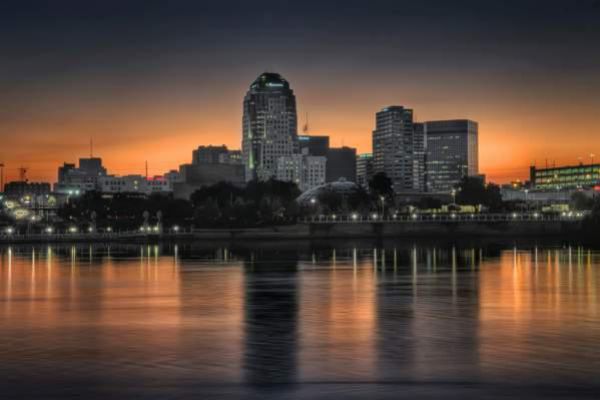 Image: Shreveport-Bossier Convention and Tourist Bureau
Hire a cheap car rental in Shreveport with Airport Rentals
Renting a cheap car in Shreveport is easy with Airport Rentals. Find and compare vehicles available at Shreveport Regional Airport across an extensive range of brands in one handy location.
Pop a few details into our easy-to-use search engine to generate a list of options, presented lowest price first. Next, refine your selection by car type, transmission, group size and more to find the ideal vehicle for your trip. Find competitive rates from popular brands like Avis, Budget, Enterprise and Hertz. With secure online booking, no hidden fees, and 24/7 access to customer service, there's never been an easier way to hire a car than with Airport Rentals.
A quick guide to Shreveport Regional Airport
The Shreveport Regional Airport was recognised as "Louisiana Airport of the Year" in 2009 for the third time. Upon arrival, enjoy the award-winning amenities by relaxing in the cafe, using the free terminal-wide WiFi, and admiring some of the fantastic art pieces displayed in the airport. When you're ready to set off, pick up your car rental keys from the desks located on the ground floor.
Fly into Shreveport from the United States cities of Las Vegas, Charlotte, Atlanta and New Orleans.
Driving your car hire in Shreveport
Navigating Shreveport is simple with an inner loop road which allows drivers to traverse the city with ease. There may be some peak hour congestion, so best to avoid heading out during that time.
Getting from the Shreveport airport to the CBD
Located 8 miles to the southwest, the drive from the Shreveport Regional Airport to the CBD will take only around 15 minutes. From the airport, head onto the I-20 and take exit 19A. Follow Spring Street into town. If you'd prefer to pick your hired car up from the city, taxis are available from the airport.
Tips for driving your car rental in Shreveport, USA
● Motorists drive on the right hand side.
● It is illegal to use your cellphone while driving.
● At a four-way stop, the driver who arrived first has the right of way.
● Always wear your seatbelt and carry your licence.
● You may turn right on a red light unless otherwise stated.
● The speed limit in residential areas is generally 35mph, and up to 65mph on the freeway. Limits may change, so look out for posted signs.
Read our US driving guide for helpful information and more tips.
Where to park in Shreveport
At Shreveport Regional Airport there is plenty of car parking available. Both short and long-term parking starts at $1 per 20 minutes, with a daily maximum of $10 and $9 respectively. All parks are located outside the main terminal building.
In Shreveport's downtown area, metered on-street parking is available at $0.25 per 30 minutes, and is free after 5pm during the week and all day on weekends. Garages and lots are also abundant in the CBD, and there is free parking along the riverfront.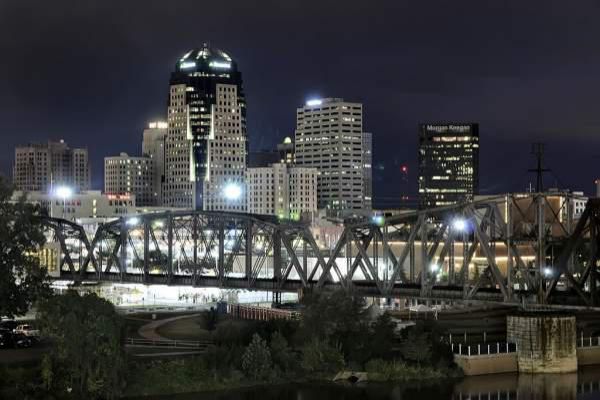 Image: Shreveport-Bossier Convention and Tourist Bureau