Little Rock is a city of roughly 200,000 people and the capital of Arkansas. It's known for its family-friendly culture and activities, and is named for a rock formation by the river that was once used as a landmark and river-crossing point. The city's sights are a mix of adventurous outdoor activities to fascinating museums and annual festivals, and picking up a car rental in Little Rock when you arrive will make it that much easier to experience it all.
With a cheap Little Rock car rental, you can easily take a road trip to nearby cities such as Memphis, Jonesboro, or Fayetteville.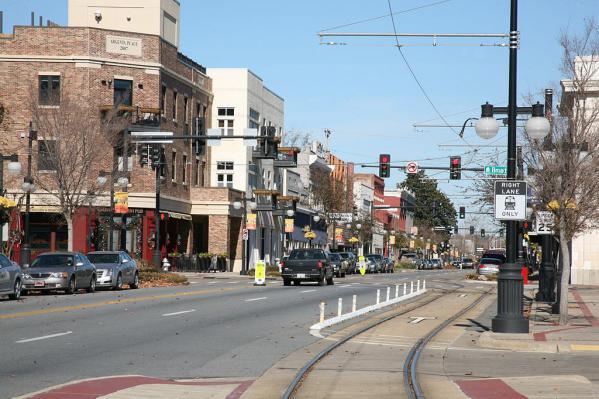 Image: Cliff
Book your Little Rock car hire with AirportRentals.com
When you're considering a car rental in Little Rock, you have eight leading brands to choose from, including big names like Thrifty, Avis, Hertz, and Europcar. Instead of researching each company individually, use Airport Rentals to compare brands in one easy place.
All you need to do is enter your travel dates and hit 'search' to generate a list of available vehicles at Little Rock Airport. They will automatically be presented with the most affordable at the top, or you can look for something specific by using the filter options.
Go ahead and book securely online as soon as you've found the right vehicle for your needs, and don't hesitate to get in touch via the 24/7 phone and email assistance options should you have any questions.
Introducing Little Rock Airport
Little Rock Airport has been officially renamed as the Bill and Hillary Clinton National Airport, and before that it was simply known as Adams Field. It's the busiest terminal in the state, processing more than 2.1 million passengers each year.
The terminal offers all the usual modern facilities you can expect, such as bars and restaurants, shops, an information centre, and free Wi-Fi - in fact, the WiFi here is known as the fastest in any airport in the world. You'll find the car rental desks outside the terminal next to the parking deck.
There are no international flights to or from Little Rock Airport, although you can take domestic trips to locations such as:
● Atlanta
● St Louis
● Denver
Driving your car hire in Little Rock
With a standard grid layout and reasonably small population (for a state capital), you shouldn't have any issues driving around Little Rock. The average commute time here is 23 minutes, and everything is easily accessible.
Driving from Little Rock Airport to the CBD
It's only a short drive from the airport to the city centre. You'll take Airport Road out of the terminal, then turn right to join Highway 440 for a short distance before taking another right onto Highway 30. Finally, take a left onto the 630, and follow it to reach the heart of the city.
Tips for driving your rental car in Little Rock
Little Rock is easy enough to drive in, but a GPS unit will make all the difference when it comes to not getting lost, so be sure to pick one up when you book a Little Rock car rental. Keep in mind that the city itself is quite flat, but you'll need to be prepared for hilly driving if you're heading west. Also, the River Rail streetcar operates on various streets throughout the downtown area, so be wary of it if you're driving here and avoid parking in its path.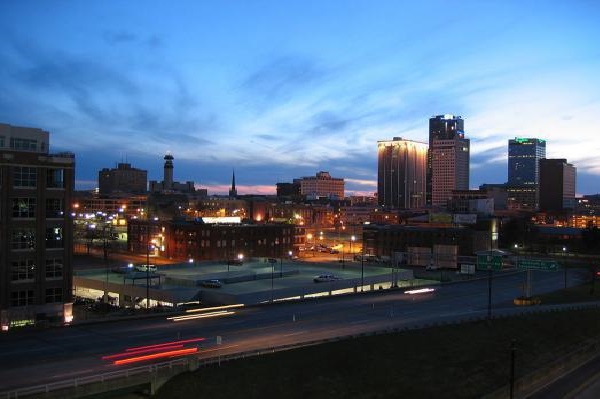 Image: Broooooooce (Bruce W. Stracener).
Parking at Little Rock Airport
You have a range of options for airport parking in Little Rock. This includes short- and long-term spots, as well as a covered parking deck with an enclosed skybridge that takes you straight into the terminal. The cheapest rates begin at USD$1 per 20 minutes in all lots, and go up from there depending on where you park and how long you stay.
Parking in Little Rock
Little Rock offers street parking, which is free during weekends and overnight but paid via ticket machines throughout the day from 8am to 6pm in most areas. There are a handful of free parking areas behind the River Market, and there are plenty of paid parking garages around town as well. Alternatively, it may be easier to book accommodation that offers or includes a stall with your stay