Fayetteville is located in the Sandhills of the Coastal Plain region along Cape Fear River, just an hour's drive south of North Carolina's capital, Raleigh. The best way to cruise around the city, known for its military base Fort Bragg, is with a cheap airport rental car. Pre-book yours to enjoy a hassle-free trip.
Spend your days in Fayetteville learning about the U.S. Army at the Airborne and Special Operations Museum or take a historical stroll at the Museum of Cape Fear Historical Complex, including a visit to the 1897 Poe House. The Tar Heel state is known for its vast outdoors which can be introduced via the Botanical Garden and the Cape Fear River Trail.
If you wish to extend your trip further afield, plan a scenic road trip along the Blue Ridge Parkway via Charlotte to visit the awe-inspiring Smoky Mountains, head to the laid-back, artsy town of Asheville or hit the east coast for a beach holiday in the Outer Banks.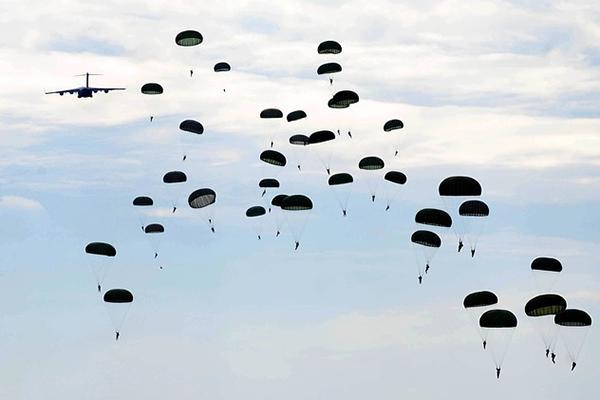 Hiring a cheap rental car in Fayetteville with Airport Rentals
Don't wait until the last minute to book your rental car. With Airport Rentals, you can land the ideal hired car in just minutes on our easy-to-use comparison site. Search multiple vehicle types from numerous vendors available from Fayetteville Airport all in one place. Access deals by typing in your travel dates to instantly receive top daily rates from Avis, Budget and more.
Do you have a car type in mind? Click your favourite style using the filter buttons to minimise your search time. Scroll through each offer to find exclusive benefits such as breakdown assistance and unlimited mileage. When you find the right rental car, complete your secure booking in just a few clicks with Airport Rentals and never worry about hidden fees. Any questions? Reach out to our 24/7 customer service team to receive helpful guidance at any time throughout the process.
Fayetteville Regional Airport (FAY)
Also referred to as Grannis Field, Fayetteville Regional Airport is a small facility only a few kilometres from the central business district averaging 200,000 passenger visits per year. The airport connects to three major transport hubs: Atlanta, Washington Dulles and Charlotte, and has basic amenities such as gift shops and vending machines. If you need to connect to WiFi, there is a small fee to log on. When you're ready, walk over to the Arrivals Hall to locate the rental car counters to pick up your keys and start your trip.
Collecting a car hire from a downtown Fayetteville depot? Hail a taxi just outside the terminal to make your way there.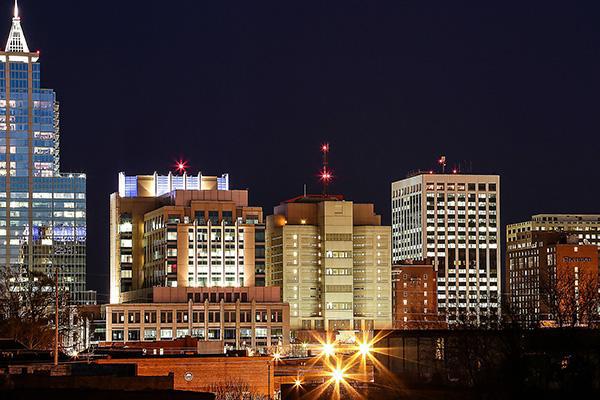 Driving a rental car in Fayetteville
Navigating around Fayetteville is a fairly straightforward experience, but if you are driving a rental car during winter and icy conditions, be sure to drive with extra care.
Getting from the airport to downtown Fayetteville
Reach the city from the Fayetteville Regional Airport in just 15 minutes with your rental car. Head southwest on Airport Road and stay in the right lanes to turn right onto I-95 BUS N. Next, use the left lanes for a slight left turn onto Gillespie Street and follow it until you reach the city centre.
Road rules for Fayetteville
● Visiting from overseas? Check out our USA driving guide.
● Every person in the vehicle must wear a seatbelt at all times.
● Right turns at red lights are allowed unless stated otherwise.
● It is illegal to use a mobile phone when driving.
● Drivers must yield to pedestrians at intersections and crosswalks regardless if they are marked or not.
● If you're driving on the highway, expect to pay tolls and remember to keep change in the car.
Parking at Fayetteville Regional Airport and around town
Park directly across from the airport if needed, paying USD$1 for the first 30 minutes and an additional USD$1 for every 30 minutes to a maximum charge of USD$12 for the day. Park in the long-term lot for USD$1 per hour and USD$9 for the day.
Find plenty of parking near the central business district in Fayetteville. Many spaces offer free parking all day or for limited hours. Parking lots are common in the area and charge around USD$0.50 per hour and USD$4 for the day. Avoid parking in restricted areas and residential zones to avoid fines.