Named by French explorers for a blood-stained cyprus pole (a red stick) used by the native people of the land to mark hunting boundaries, Baton Rouge sprawls far and wide in its setting on the banks of the Mississippi River. The city is home to both Louisiana State University and Southern University and has a rich history and strong African American heritage which can be explored in the many museums.
A rental car from Baton Rouge can take you to some fantastic places in the charming southern United States. New Orleans is just a short distance away on the I-10, and Houston is just four hours in the other direction. In fact, there is an array of stately southern cities within a day on the road: Birmingham, Atlanta, Nashville and Dallas. The options are many, so download a road trip playlist, pack up your road trip essentials and prepare for a journey to remember.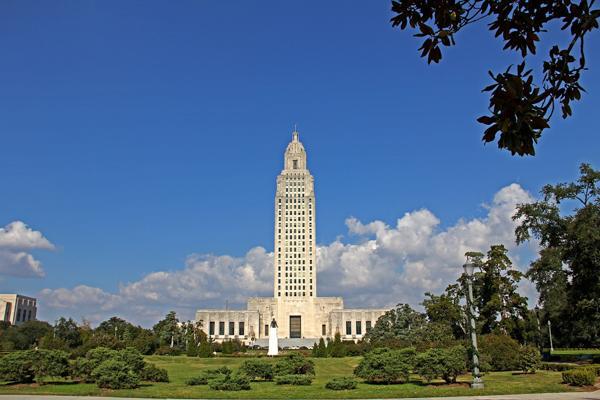 Find and book the right Baton Rouge car rental
Getting the perfect car rental in Baton Rouge is made easy with Airport Rentals. Our database covers a range of suppliers in the city and a wide array of different types of vehicle for hire, so there is plenty of choice - and when you enter your details and dates, you'll have a list of what's available for your specific travel plans. Narrow it down thanks to the handy set of filters to see only what suits your needs, and you'll be ready for the highways of Louisiana.
You can enjoy a great price along with the convenience of finding your car hire with Airport Rentals. Our worldwide bulk buying power means we can offer everyday low rates, and the team is always at work negotiating great special deals and discounts. Once you've found the one, lock it in via our secure online booking engine. There's a team of knowledgeable rental consultants at the end of the phone lines 24/7 to answer questions at any point in the process.
Guide to Baton Rouge
The capital city and political hub of Louisiana, Baton Rouge is prominently situated on bluffs overlooking the Mississippi River. This strategic location has made it an important military site in the past. The humid subtropical climate of mild winters and hot, steamy summers makes it an ideal destination for anyone who likes the heat.
The city is served by Baton Rouge Airport (BTR), a small domestic airport with scheduled flights to nearby US cities. New Orleans Airport is the closest major international airport.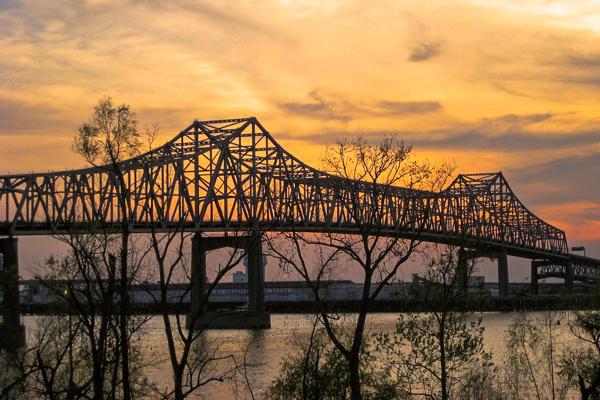 Guide to driving a rental car in Baton Rouge
Getting from Baton Rouge to the airport
If you are driving to the Baton Rouge Airport, get on the I-110 N and take exit 6 to get on Captain Ryan Drive. This will take you directly to the carparks and terminal.
Baton Rouge car hire driving tips
● 75 miles per hour is the highest speed limit in Louisiana, allowed on some interstates. Residential speed limits vary widely, so always check for signs.
● When driving in the US, always be aware that laws and some road rules can change when you cross state lines.
● The blood alcohol concentration limit for drivers is 0.08%.
● A four-way stop intersection can be new to foreign drivers. The basic principle is that the first vehicles to arrive are the first to proceed, in order.
● It gets hot in the South! Always have plenty of water in the vehicle for yourself, the other passengers and the radiator in case of an overheating breakdown situation.
Parking in Baton Rouge
In the downtown area, you will find plenty of metered on-street parking, as well as parking garages and surface lots. These generally have a small hourly charge. At the airport, you'll find garage parking at USD$1 per 30 minutes up to USD$12 per day, or economy parking at USD$2 per hour up to USD$9 per day.