If Elvis and Johnny Cash are on your music playlist, Nashville should be on your travel bucket list. Known as Music City, there's not much about this great city that isn't toe-tapping or banjo-twanging. If you're not into the country music scene, however, never fear! There are museums to wander through, galleries to peruse, incredible places to dine, and parks to visit.
With so much to experience in the state capital of Tennessee, hiring a rental car in Nashville is the best way to see it all.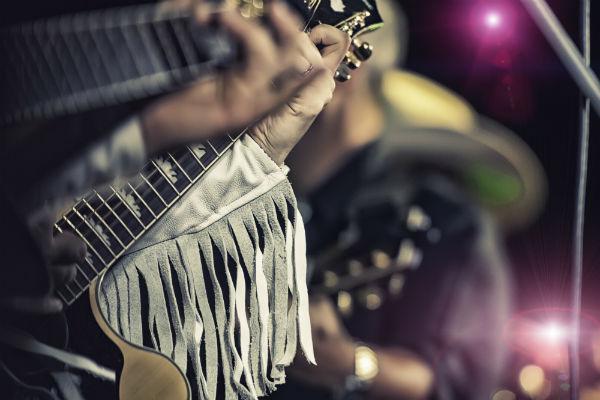 Start your Nashville adventure by booking with Airport Rentals
At Airport Rentals we know that renting a car is often the last item to be organised before a vacation. Have peace of mind by ticking it off your holiday to-do list in a matter of minutes.
Renting a car in Nashville is simple. Pop in a few travel details and hit 'search'. Next, sit back and watch as our powerful search engine presents in one handy spot all the suitable cars available at Nashville International Airport. Already sorted by lowest price, narrow down your search further by adding filters such as car type, group size, transmission or rental company. Book instantly and securely, paying no booking fees.
Need a hand? Our customer service team is ready to help 24/7.
A quick guide to Nashville International Airport
Begin your Nashville adventure by flying in from major US hubs such as Boston, Orlando, Chicago or San Diego, and touch down in a fantastic terminal. Grab a bite to eat at one of the many cafes, use the free WiFi to catch up on emails, or get in some retail therapy before picking up the keys for your vehicle.
The Rental Car Facility is located next to the short-term parking lot, in front of the main terminal building.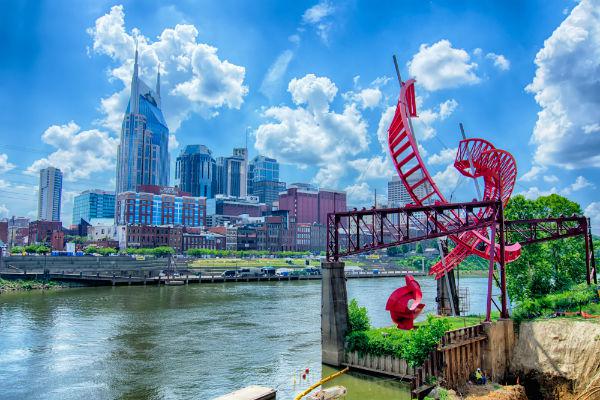 Driving in Nashville
Thanks to well signposted streets and attractions, driving a hired car in Nashville is pretty straightforward. However, it's important to remain especially vigilant on the highways. Keep a safe distance between your car and the other vehicles and remember that people tend to go over the speed limit when travelling on the two left lanes (the fast lanes) of a four-lane highway.
Getting to and from Nashville International Airport
Nashville International Airport is situated 10 miles southeast of the CBD, the drive to town taking about 15 minutes. From the terminal, follow the signs to the I-40 and head northwest to George L Davis Blvd. Turn right onto Church Street to reach the city centre. Alternatively, jump on a bus or hail a taxi from the airport to pick up your rental car from town.
Tips for driving in Nashville
It's important to familiarise yourself with local road rules before getting behind the wheel of a rental car. Note these handy tips, and visit our USA driving guide for more information.
● Motorists in America drive on the right-hand side of the road.
● Turning right on a red light is allowed, unless otherwise stated.
● The blood alcohol level is 0.08 percent, but we suggest not drinking at all if you intend to drive.
● If driving in the countryside, watch out for animals - especially at dawn and dusk.
America is vast! Check out our USA driving distances to find out how long a road trip might take.
Where to park - at the airport and in the city
Nashville International Airport provides both short and long-term parking, both of which are just short walks away from the terminal building. Short-term parking is $21 per day and long-term $16 per day. There is a second long-term park, which is accessible by shuttle and costs $9 per day.
Parking in downtown Nashville is very convenient with over 28,000 car parks available in the CBD. No need to circle the block as you choose between parking buildings and on-street metered parks. Rates differ depending on location, however expect to pay around $4 an hour in the city centre, with special prices for events, and monthly passes available.