On the banks of the Mississippi in eastern Louisiana lies the state capital of Baton Rouge. Dubbed 'Red Stick' by French explorers in the 1690s, Baton Rouge spilled out in an unplanned, yet interesting weave of streets and buildings. Wander the banks of the majestic Mississippi River, wine and dine at delicious restaurants, or visit one of several museums.
Close to a great number of historical sites and just a short drive away from notable neighbouring cities, the best way to explore the area is by hiring a cheap car rental in Baton Rouge.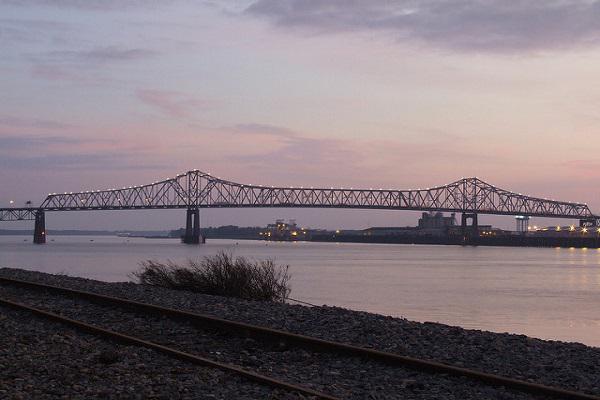 Image: bluepoint951
Start your holiday by pre-booking a Baton Rouge car hire with Airport Rentals
There's no need to trawl the internet for hours trying to find your ideal rental car in Baton Rouge. Airport Rentals helps you find and compare available vehicles across multiple brands at the Baton Rouge Metropolitan Airport.
Simply enter your travel details to view available rental cars on your specific dates. Handy filters let you narrow down your options further, allowing you to favour vehicle types like 4-wheel drives, family friendly vans or compact cars.
With secure online booking and zero additional fees, look no further than Airport Rentals.
A quick guide to Baton Rouge Metropolitan Airport
Fly into Baton Rouge Metropolitan Airport from Houston, Dallas, Charlotte, and Atlanta (to name a few) and enjoy a break upon arrival. With cafes, gift shops, free WiFi, courtesy phones, and reading rooms, the airport has all the facilities you could possibly need after a flight.
Ready to explore? Rental car kiosks are located at the end of the terminal on Level 1, just passed the baggage claim.
Driving your car hire in Baton Rouge
The roads in Baton Rouge are well signposted and city navigation is pretty straightforward. However, traffic is pretty heavy most of the day. Allow extra time to get from point A to B, and make sure you keep a good distance away from the car ahead.
Getting to and from the airport
Baton Rouge Metropolitan Airport is conveniently located just 10 miles north of the city centre. A 14-minute drive straight down Interstate 110 will bring you to the CBD. If you've chosen to pick up your car hire from the city, there is a shuttle which you can book ahead of time, or simply jump in a taxi.
Important tips for driving in Baton Rouge
It's good to familiarise yourself with the road rules before heading out. Take note of these tips, and check out our USA driving guide for additional information.
● In the United States, motorists drive on the right-hand side of the road.
● You may turn right on a red at the traffic lights, unless otherwise stated.
● When driving on the Interstate, keep a safe distance between you and the car in front, and watch your speed.
● Get familiar with your rental car's mirrors and settings before you head off.
Planning your route? Check out our guide to USA driving distances to help you on your way.
Where to park
The Baton Rouge Metropolitan Airport has two multi-storey car parking buildings, as well as an uncovered economy car park, both a short walk away. Rates begin at $1 per hour for garage parking, with a maximum of $12 per day. In the economy car park, pay just $2 per hour and a maximum of $9 per day.
Downtown Baton Rouge is home to eleven car parking garages, rates beginning at $4 per hour (on average). Plenty of on-street parking is available, and starts at around $3 per hour.