Augusta, placed strategically on the banks of the Savannah River, is a place rich in history. It was an important location in the Civil War, yet escaped much of the destruction so still has some great old architecture and landmarks. Each spring, The Masters golf tournament comes to Augusta and brings with it around 200,000 visitors. Nearby Fort Gordon adds a military presence to the city.
Close to the east coast of the United States, Augusta is handy to some great destinations and makes an ideal, relaxed starting point for a road trip. Its fellow Georgian cities of Savannah and Atlanta are about equidistant, and it's a quick trip down to Jacksonville and the rest of Florida for some sunshine. To the north is Charlotte, and beyond that, the delights of New England.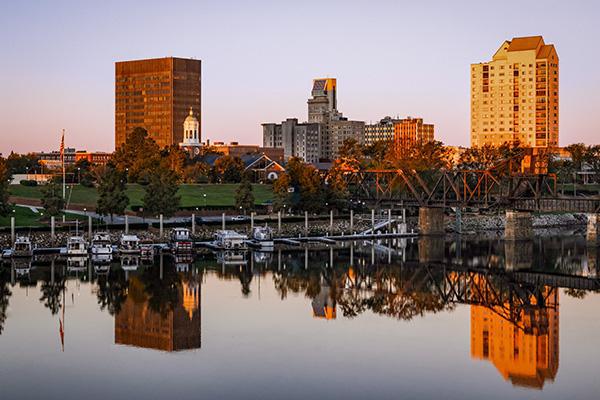 Find the best and cheapest Augusta Airport car rental with Airport Rentals
Searching for the ideal rental car at at the right price can take hours when you are looking across a whole lot of separate websites. Instead, save time and stress and take advantage of Airport Rentals, the car rental experts. We can do all the work for you with our simple search engine and live database of rental cars available from a huge range of suppliers in just about any location across the USA.
To find out what your options are, just enter a few details into the search panel and hit the button. You'll soon have a list of cars available, and can use filters to narrow down and compare the choices to select the perfect car hire for your trip. Results have the cheapest rates at the top, to take all the trouble out of finding a bargain.
For extra help with the search and booking process, or to have any questions answered, you can get in touch with a real live car rental consultant. The friendly Airport Rentals team is available by phone 24/7.
A guide to Augusta Airport
The airport at Augusta was previously called Bush Field Airport, and is now officially named Augusta Regional Airport. The stately colonial-style terminal is small but beautiful, and a few airlines fly from there to a handful of destinations in the Eastern United States. A restaurant and bistro offer refreshments to passengers, a gift shop sells souvenirs and other wares, and there is free WiFi available. Car rental counters for several suppliers are located in the terminal.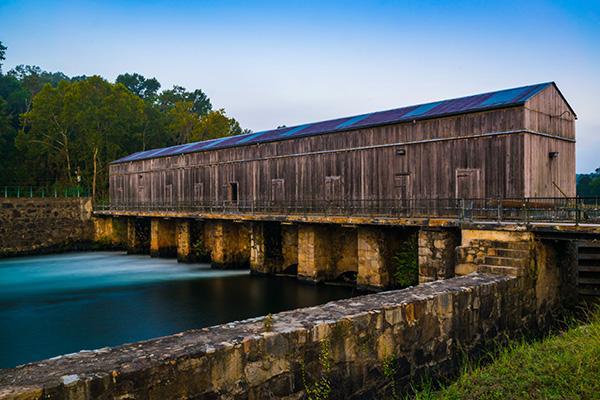 A guide to driving a car hire in Augusta
Getting from the airport to downtown Augusta
The drive from Augusta Regional Airport into town should take around 20 minutes dependent on traffic conditions. From the terminal, get onto the Doug Barnard Parkway heading north towards Augusta and follow it for several miles until it passes under the US-25. Cross underneath to turn left and get on it, then exit right onto Olive Road. This becomes Heard Ave, which you can follow into central Augusta.
Tips for driving a rental car in Augusta
Foreign drivers and those new to the state of Georgia, take note of these points to remember when you hit the road.
● Stay right! In the United States, everyone drives on the right hand side of the road.
● If you are heading into Atlanta, beware - traffic is heavy, and drivers tend to eschew blinkers. Have patience and drive defensively!
● The blood alcohol concentration limit for drivers over the age of 21 is 0.08%. For those under the age of 21, it is 0.02%.
● Texting or using any kind of messaging service while driving is strictly prohibited in Georgia.
● Speed limits on interstates in Georgia are 70 miles per hour. Residential and commercial zones have speed limits of between 25 and 35 mph, and there are a range of limits on rural roads and other freeways. Pay close attention to the posted speed limit signs.
Parking at the airport and around Augusta
The short term and long term parking lots at Augusta Airport offer 30 minutes of free parking for dropping off and picking up passengers. In the short term lot, each 30 minutes after that costs USD$1 to a daily maximum cost of USD$10. In the long term lot, each additional hour costs USD1 to a daily maximum of USD$8. Shuttles are provided between the long term lot and the terminal.
In downtown Augusta, you will find affordable public parking, in lots and on street. There are generally no issues finding space, and outside of the city centre you will likely find that there is plenty of free street parking.