Andalusian Spain is a place of splendid wonder and colourful culture. Pick up a Granada Airport rental car to experience all that this unique region has to offer.
Its position at the foot of the Sierra Nevada mountain range and proximity to the Alboran Sea explains Granada's display of blended cultural heritage. The Spanish experience you dream of: sipping sangria, sampling tapas and dancing flamenco until all hours awaits you in Granada, but also so much more. Expect tinges of Arab lifestyle and the energy of a plucky student population. The city's architecture, street life, artistic stylings all tell a story of how this spirited city came to be.
The Alhambra is an attraction in its own right - the Moorish citadel and palace stun visitors with its incredible Islamic decor and beautifully kept grounds.
From Granada, you are well-placed to reach many other Spanish cities for a short day trip, or, a lengthy road trip in your car hire may be in order. Head west toward Malaga or Seville for more Andalusian beauty, or east toward Murcia or Valencia. Heading north will take you to the bustling capital of Madrid.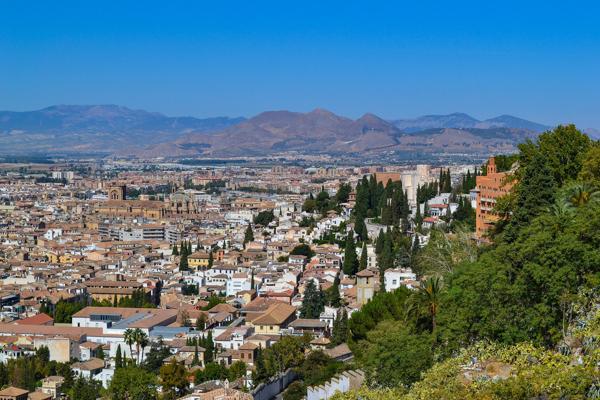 Booking a Granada rental car
Secure a car hire for pick up at Granada Airport using AirportRentals.com. Our user-friendly website allows you to quickly and easily compare rental deals across multiple brands.
With a sophisticated search engine, handy preference filters and a secure, easy-to-use reservation system, Airport Rentals is your one-stop-shop for Granada car hire. Choose from a wide range of vehicles, from economy cars to luxury sedans and everything in between. International brands such as Budget, Enterprise and Europcar are all up on offer, as well as a selection of local brands.
Get instant confirmation and pay no additional fees when you book with Airport Rentals, ranked no.1 by TrustPilot. You can update your reservation post-booking using our online booking management system, and you have access to our customer service team 24 hours a day, 7 days a week.
Granada Airport (GRX)
Granada Airport caters to over three-quarters of a million passengers per year, despite being a single terminal airport. The airlines operating out of Granada primarily service domestic locations throughout Spain; however, you can also find seasonal international flights during peak travel periods.
The airport itself boasts many amenities, including a VIP lounge for business passengers, tourist information desks and meeting room facilities. There are two restaurant options to choose from to satisfy your hunger. If you're in a shopping mood, the duty-free store will have you covered ranging everything from basic travel necessities to cosmetics and perfumes.
The airport has ample facilities for reduced mobility passengers including a special check-in desk, ramp access, and reserved parking spaces.
The car rental desks are located within the terminal in the arrivals hall.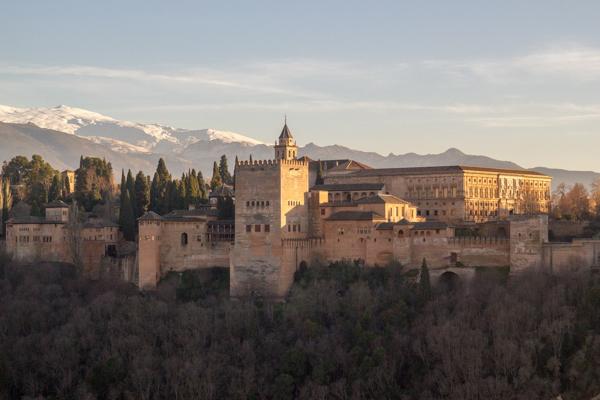 Guide to driving a rental car in Granada
Driving from the Granada Airport to Granada city centre
The drive from Granada Airport to the city centre is approximately 20 kilometres and will take around 30 minutes depending on traffic. Depart the airport heading west on A-4075. Use the right-hand lane to merge onto A-92 towards Sante Fe/Granada. Take Exit 230 toward Sante Fe/Granada and follow this road for 5.8 kilometres. Continue onto the N-432. Stay in the left lane to continue onto Avenue de Andalucía, which leads into Granada city centre.
Driving tips for your Granada rental car
Get your Spain adventure off to the right start with these road trip essentials and national driving tips.
Spain car hire driving tips
● The emergency phone number in Spain (and anywhere in Europe) is 112.
● Phone use behind the wheel is not permitted, even while parked.
● Drivers will flash their lights at you when they are about to overtake you as a courtesy.
● Know what to do in the unlikely case of your rental car breaking down.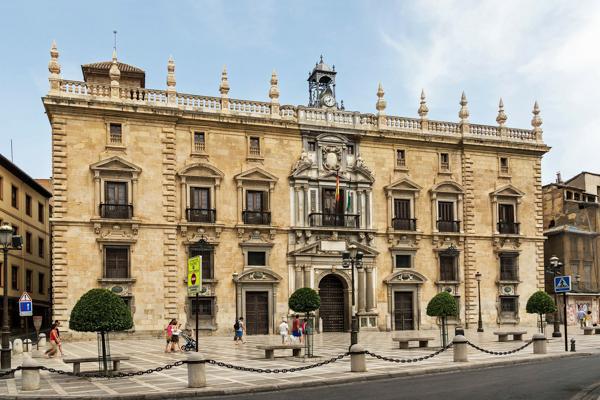 Parking options at the Granada Airport and Granada city centre
Paid, outdoor parking with 24-hour surveillance is available at Granada Airport. Long-term parking is also available but is located quite a distance away from the terminal.
Parking in Grenada city central is not an easy task, use this local parking website to help you navigate prices and lots.