Mallorca is the biggest of the Balearic Islands, off the east coast of Spain and neighbor to the popular party island, Ibiza. Grab an airport rental car to explore the island's capital of Palma and 550 km of picturesque coastline.
The island caters for every taste from the party animal to the nature lover and offers a multitude of activities, including horseback riding, hiking, and golf.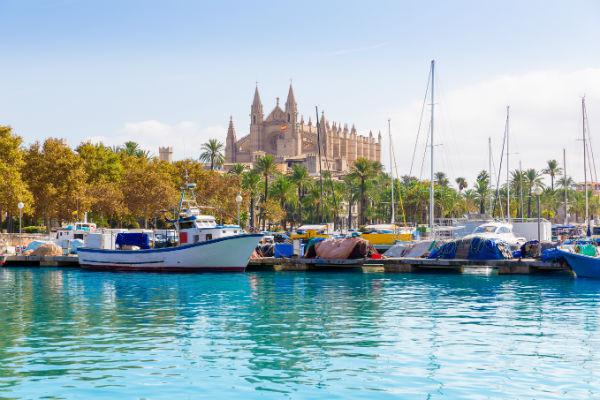 It is always a good idea book your rental car in advance during peak season. In the Balearic Islands, this is from July through September.
It only takes a few minutes to securely book a cheap Mallorca car hire online with Airport Rentals. Simply enter your travel dates to generate a list of available vehicles at Mallorca Airport. Refine your search using handy preference filters to favour brand, transmission type and more.
Confirm your reservation in just a few clicks and without worry of hidden booking fees. If you need assistance at any time throughout the process, our 24/7 customer service team are just a phone call away.
Mallorca Airport
The Palma de Mallorca Airport is the third busiest one in Spain, next to Madrid and Barcelona. Located only 8km from Palma, it is easy to reach from the capital and other coastal areas. There is one terminal with four modules attached, referred to as A, B, C and D. Tourist information, currency exchange and ATMs can be found in the arrivals hall, and there is free, unlimited WiFi throughout. For outgoing passengers, there are a wide variety of cafes, restaurants, bars and shopping outlets from which to choose.
The car rental offices can also be found in the arrivals hall and on floors 0 and 1 of the carpark, directly opposite the terminal.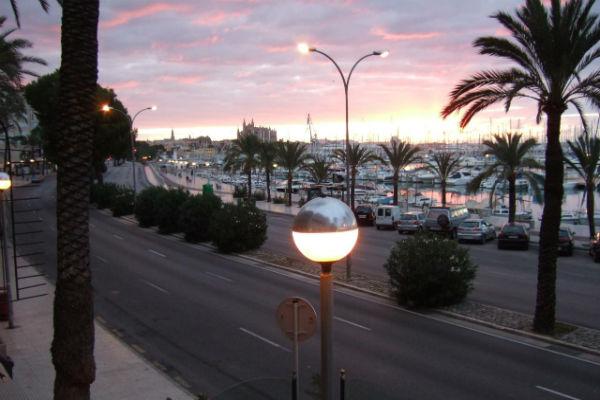 Driving in Mallorca
Driving in Mallorca is quite enjoyable on the scenic coastal roads, however, there can be some congestion during high season. Being a small island, driving anywhere shouldn't take more than an hour.
Driving from the airport to Mallorca
The airport is a 10-minute drive from Palma along the autopista de Levante and is well signed. To reach Palma from the airport, take the first exit at the roundabout onto the Autopista de Levante and head west and then follow the signs to Palma
Driving tips for Mallorca
• Drive on the right hand side of the road.
• Take note of the speed limits. Fines are expensive and need to be paid on the spot.
• Wearing seatbelts is compulsory for all passengers.
• Take care at roundabouts and note traffic already on the roundabout has right of way.
• Carry all necessary documents, including passport and driver's licence.
Parking at Mallorca Airport and in the city
There are over 3000 parking spaces at the Mallorca Airport, on floors 2 and 3 of the general parking building. The car park is connected to the terminal building and just a short walk away.
On-street parking in the city is zoned and colour coded. Blue lines indicate that you have to pay. Pay and retrieve your ticket ensuring it is displayed visibly on your windscreen. Solid yellow lines mean no parking. Keep an eye out for no parking signs especially on garage doors or you could have your car towed, incurring an expensive fee to retrieve it.