Immerse yourself in Spanish history and culture when you hire a Murcia rental car.
Murcia is Spain's seventh largest city, home to half a million people including a large student population. Located in the Murcia Region in the southeast of Spain, this city offers a relaxed environment with numerous cultural sights. Don't miss the Cathedral of Murcia for its ornate, baroque architecture. Enjoy the arts at Museo de Bellas Artes and Museo Arqueologico and spend a few hours lounging in the Jadin Floridablanca under the banyan trees. Dine at mouth-watering tapas bars (said to be the best in the country) and stroll through the old town winding through ancient Moorish buildings and tucked away cafes.
From Murcia, you can cruise the Mediterranean coastline with your Murcia car hire, touring nearby cities such as Alicante, Almeria and Malaga.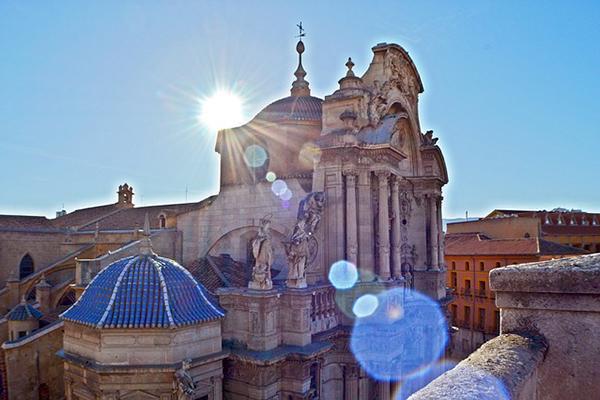 Hiring a Murcia Airport rental car
The most convenient way to explore Murcia is with an affordable rental car. Find the perfect one in just a few clicks using Airport Rentals. Simply select your travel dates, then click 'search' to compare vehicles from several unique suppliers. Tick the preference filters to narrow in on your ideal car type until you find the right vehicle for your Spain adventure. Complete your booking on our secure site to receive instant confirmation and exclusive benefits. If you need a hand or would like some knowledgeable advice, our customer service team is available by phone 24/7.
Murcia-San Javier Airport (MJV)
Murcia-San Javier Airport is situated southeast of Murcia along the coast and serves over one million passengers each year. Terminal services include duty-free shopping, cafes, restaurants and complimentary WiFi. Rental car kiosks are located in the arrivals hall.
Car hires are also available from downtown Murcia and at the railway station. Do note that it costs roughly €60 to taxi into the city. The public bus only operates three times a day (1:25 pm, 4:30 pm and 7 pm).
Guide to driving a rental car in Murcia
Driving from the Murcia-San Javier Airport to Murcia
The drive from Murcia-San Javier Airport to the city takes approximately 30 minutes in normal traffic conditions. Exit the airport and take the AP-7 ramp following signs for A-37/Murcia. Next, take exit 782 to merge onto RM-19, then stay in the right lanes to merge onto A-30 towards the city. Finally, take exit 141 for Ronda Norte and continue on N-340 to arrive in the heart of Murcia.
Driving tips for your Murcia rental car
Modern roadways help to make driving in Murcia quite a pleasant experience, even during rush hour. For directional assistance, use a GPS or a road trip app.
Spain car hire driving tips
● Drive on the right side of the road.
● Be prepared to share the road with motorcycles, scooters and cyclists.
● All passengers must wear seatbelts.
● Speed limits are as follows: 110 kilometres per hour on highways, 90 km/h on open roads and 50 km/h in urban areas.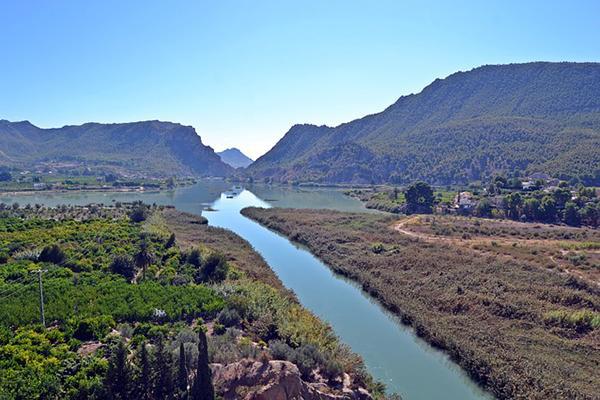 Parking options at the Murcia-San Javier Airport and downtown Murcia
The main car park at Murcia Airport is just a few metres from the terminal and accessible for both short and long-term stays. The rate is around €10 for the day and spaces can be reserved online for additional savings.
Although driving around Murcia is quite easy, on-street parking can be difficult to find. It is enforced Monday through Friday from 9 am to 8 pm and 9 am to 2 pm on Saturdays with a rate of €0.50 for one hour and a time limit of 2.5 hours. Parking garages are the more accessible choice and typically charge €2 per hour with a daily maximum around €20.
Insider tip: To visit the historic centre, use the underground carpark next to the Town Hall.
Explore further
Planning a European adventure? Cruise Spain's coastline finding the best surf spots and beaches heading towards Portugal or France.