Malaysia offers experiences so diverse that visitors' heads will be left spinning. From the sparkling skyscrapers of Kuala Lumpur to the dense jungles of Borneo, Malaysia boasts environments that will awe and inspire you. This is a country that loves its festivals, and thanks to the country's multicultural nature, these include the nocturnal feasting of Ramadan, the lights of Diwali and the fireworks of the Chinese New Year. The rich cultural tapestry is reflected in the cuisine as well, which has embraced diverse influences and come out tasting absolutely divine.
Securing a Malaysia car rental is one of the best ways to see all that this incredible country has in store for you. Whether you're planning on urban exploration or wanting to venture beyond the cities to see what the country's wild places have to offer, those who rent a car in Malaysia are in for a real treat.
AirportRentals.com - booking a car rental in Malaysia the smart way
Having landed in the country, picking up a cheap car rental for your Malaysia road trip is likely to be one of the first things you'll want to get out of the way. Booking well ahead of time online will save you time and trouble but before you go hunting through car rental websites trying to figure out who has the best deal, take a look at AirportRentals.com - the easy way to compare and book deals from all sorts of different suppliers.
It shouldn't be hard to rent a car in Malaysia, and with AirportRentals.com it isn't. Just pop a couple details about your rental requirements into the search box and you're away. You'll then be able to browse a selection of car rental deals from different brands, each one available for the period you specified. Narrowing down your options is easy: there are a range of different categories that you can filter by. Once the perfect deal has presented itself, booking it will only take a few minutes - then you can go back to the more exciting parts of planning your trip!
Airport rentals around Malaysia
Given the vast geographical and cultural differences to be found in this nation, it should come as no surprise that the airport you pick up your Malaysia car hire from will have a significant impact on the nature of your trip. The good thing is, you're unlikely to get stuck in one spot if you don't want to - with your own set of wheels, Malaysia is yours for the taking.
● Penang car rental - In many places, the urban environment is just someplace to escape from before really starting your holiday, but not in Penang. George Town, the capital city of Penang, is a UNESCO World Heritage Site redolent with charm and culture - set aside at least a day to wander the streets of this city. Venturing further west on Penang Island, you'll discover a tropical wonderland of remote farms, hidden beaches and jungle shrouded mountains.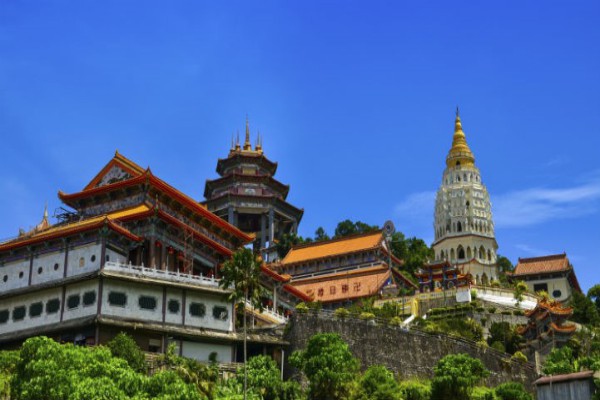 ● Langkawi car rental - This is a place that more than lives up to its official name: Langkawi, the Jewel of Kedah. Langkawi is an archipelago of intensely beautiful islands, and although it's certainly not unknown to tourists, those who venture a little further than the main beaches can still discover places that feel utterly untouched by Langkawi's boom in popularity.
● Kuala Lumpur car rental - It's impossible to visit Kuala Lumpur (commonly known as KL) without being at least a little bit awed by its space-age skyscrapers, colourful mosques and outsized malls - but there's much more to experience here than just architecture. The mix of tradition and modernity creates a heady cultural cocktail, KL's street food is legendary, and those who have their sights set on shopping will find a world of opportunities here.
● Kota Kinabalu car rental - Set high on the Malaysian portion of Borneo, Kota Kinabalu is an interesting city in its own right, but it also serves as an ideal launchpad for all kinds of exciting activities. Diving and snorkeling among World War II wrecks, white water rafting, traditional village visits, eco tours… it's all on the menu once you arrive in KK.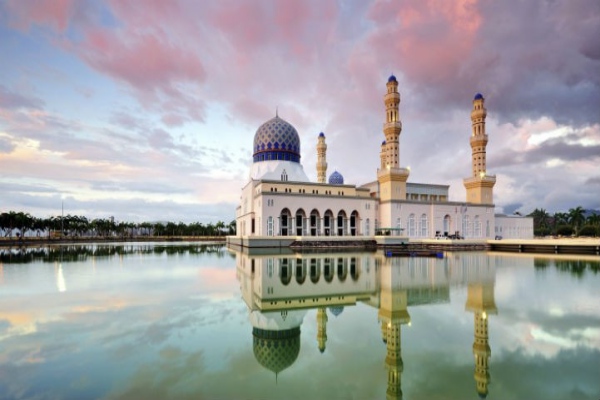 ● Senai car rental - Located right at the southern end of Malaysia's peninsula portion, Senai is just an hour and a half drive from the diminutive island nation of Singapore. This is a great place to pick up your Malaysia airport car rental if you're hoping to discover Singapore at some point in your trip but would rather not rent a car on the island itself.
● Kuantan car rental - This isn't a hugely popular tourist spot, which is all for the better as it actually has several excellent attractions. Teluk Cempedak beach is a gorgeous beach just 5 kilometres from the city centre, there are several scenic waterfalls near Kuantan and there's even a safari park for those hoping to glimpse exotic wildlife.
● Kota Bharu car rental - Many people use Kota Bharu as stepping off point for heading across the border to Thailand, but the city and the surrounding area (Kelantan) are certainly worth exploring for their own merits. Discovering both the day and night markets here is a must, as is sampling the local cuisine known as Kelantanese, a fusion of Malay, Thai and Indian influences.
Car rental suppliers in Malaysia
When it comes to the rental brands you can expect in Malaysia, it's easy to go with companies that you know and trust. Europcar, Hertz and Avis all have a presence in Malaysia, so if it's reliability you're after, you're all set. There are also a number of smaller suppliers that can offer amazing deals - keep your eye out for brands like Hawk, Kasina, Green Matrix and Paradise when perusing options on AirportRentals.com.
Malaysia road rules
Given its British colonial roots, Malaysia drives on the left side of the road so if you're used to sticking to the right, be particularly careful when turning at intersections. The legal limit for blood alcohol content is 0.08%. A couple drinks could easily put you over the limit, but we always advise that it's safest not to drink at all if you're planning to get behind the wheel. It's always best to look out for speed limit signs, but if you can't see any these are the default limits: for federal and state roads, 90 km/h is the max limit except during festive seasons when it comes down to 80 km/h. In town areas, the limit is 60 km/h. And on expressways, the limit is usually 110 km/h but it may be reduced to 90 or 80 km/h depending on road conditions. As long as you have a valid driver's licence from your own country (and an official translation in English or Malay, if the licence isn't in either of those languages) you should be good to drive.
Malaysia driving tips
● Look out for motorcyclists. They tend to be reckless and opportunistic, so whenever you're turning or changing lanes be doubly sure to check your blind spots.
● If you're planning to use the highways in Malaysia, chances are you'll come across toll roads. A Touch 'n' Go prepaid card is the easiest way to deal with tolls - there are dedicated lanes with card readers for Touch 'n' Go travellers.
● It's best to stick to the right hand lane unless passing.