Penang, 'The Pearl of the Orient' is southeast Asia in a nutshell. This state of Malaysia is a fusion of eastern and western culture and history, and today offers both a taste of this rich past as well as a modern and metropolitan experience. Its capital George Town is a sprawling city with an infinite list of things to do, so a car rental in Penang will help you make the most of it.
Whether it's history, scenery, cuisine, culture, shopping, or something else, you won't be short on things to do in Penang. The Kek Lok Si Temple is a popular spot for its culture, history and architecture, whereas Gurney Drive is a hotspot for shopping. Plus, the entire city of George Town on Penang Island is a UNESCO World Heritage Site with countless historic attractions such as the Pinang Peranakan Mansion.
Discover George Town and Penang Island with a Penang car hire.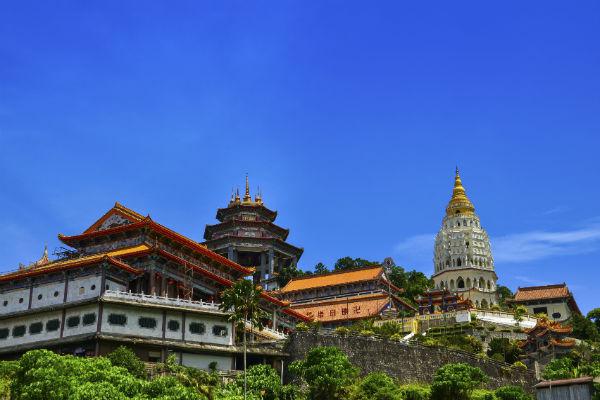 Find the best deal on car hire in Penang with AirportRentals.com
Instead of trawling through multiple car rental websites to find a rental deal in Penang, make the process easy and use Airport Rentals to compare available vehicles across both international and local brands.
All you need to do is enter your travel dates, and Airport Rentals will do the rest. You can scroll through all the car rental options at Penang Airport and further refine your results if there's something specific you had in mind, such as a manual or auto vehicle.
You'll have access to 24/7 assistance should you have any questions at all, and you can book securely online as soon as you've made your decision.
Introducing Penang Airport
Penang Airport is the third busiest in Malaysia with more than 6 million travellers passing through each year. The terminal is constantly buzzing as visitors arrive and depart from both international and domestic destinations such as Kuala Lumpur, Langkawi, and Malacca.
You'll find all the facilities and amenities you would expect from an international airport. You can pick up a few souvenirs at the shops, dine at the restaurants and cafes, and make the most of the free WiFi in the terminal.
When you land, make your way to the arrivals hall, where you'll find all the car rental desks in one place.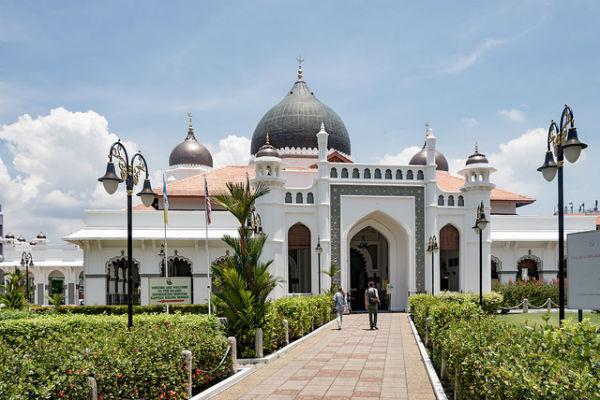 Image: xiquinhosilva
Driving your hired car in Penang
Penang is one of the most densely populated places in Malaysia, making it a busy and bustling city. Driving here is a lot like driving in any major city centre, so you'll need to be prepared for bold drivers and plenty of bumper-to-bumper action.
Driving from Penang Airport to the city
The Penang Airport is 20 kilometres south of George Town, a drive that will take roughly 30 minutes under normal conditions. To get there, you'll turn right as you leave the airport onto Route 6 (Jalan Sultan Azlan Shah) and follow this all the way north into town. You can also follow the road as it forks off onto Route 3113, which also leads to the city.
Tips for driving your rental car in Penang
You will absolutely need a GPS device or reliable app on your phone for directions around Penang, as this will help to keep you from getting lost. It can also be beneficial to avoid travelling at rush hour times to skip the worst of the daily-commute traffic. You'll also quickly notice that the locals don't always heed the road rules, so it pays to keep an eye out and be wary of other vehicles.
Parking at Penang Airport
There are roughly 800 parking spaces available at the airport, spread across short- and long-term parking lots. All spaces are located within a short walk of the passenger terminal, and you won't need to book in advance to find a spot.
Parking in Penang
There are multiple car parking lots around Penang, such as the Penang Hill Multi-Storey Car Park, the Union Street Car Park, and MPPP Beach Street Parking Complex. Also, it may be a good idea to find accommodation that includes parking with your unit to avoid the hassle of finding a spot once you get to town.