Experience the beautiful country of Malaysia by road tripping the southern region of Johor Bahru. Bustling cities, stunning architecture, tea plantations for miles, jungles and beautiful waters, the region is a diverse mixture of natural, cultural and economic delights. Wander through green plantations, visit museums, galleries, and nature reserves, or take the kids down to Legoland in Johor Bahru, the capital, for a fun day out. The best way to venture into southern Malaysia is by hiring a car at Senai Airport.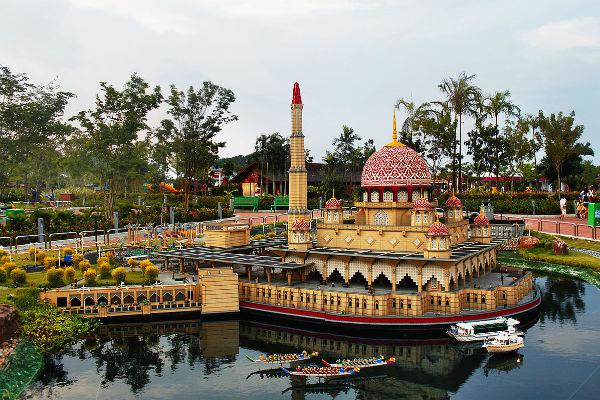 Image: Abdullah Al-Muashi
Hire a cheap car in Senai with Airport Rentals
Use Airport Rentals to compare rental car prices, models, and dates, across multiple brands at Senai Airport.
Simply enter your holiday dates, and click 'search' to generate a list of available rental cars from Senai Airport, presented lowest price first. Not quite what you're looking for? Use the handy filters to select by price, number of passengers, transmission, car type and more.
When you've found the ideal vehicle, book securely online in just a few clicks. Pay no additional fees and enjoy access to 24/7 customer service.
An overview of Senai Airport
Formally known as the Sultan Ismail International Airport, Senai Airport offers flight service to cities such as Kuala Lumpur, Penang, Ho Chi Minh City and Bangkok, among many others. It serves as a transport hub for the city of Johor Bahru to the south, and the nearby town of Senai, among others.
Senai Airport has numerous food and shopping options, and free WiFi to catch up on your emails. The rental car kiosks are located by the baggage claim; head there when you're ready to collect your hired car and begin your Malaysian adventure.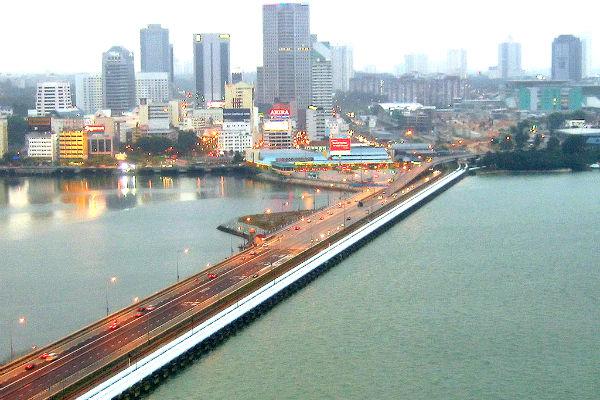 Image: Calvin Teo
Driving your car hire around Senai and the Johor Bahru District
Major motorways connect many towns and cities around Senai Airport, so it's incredibly easy to get around the region.
Getting to and from Senai Airport
The Senai Airport services the Johor Bahru District, which means many towns and cities are in close proximity to the airport.
• To Johor Bahru: Take Route 16 from the airport, merge onto Route 1 and follow for 25km until you reach Johor Bahru. The trip will take approximately 25-minutes.
• To Senai: Take Route 16 from Senai Airport, merge onto Route 1, and take a sharp right turn to double back to the town's centre. Getting to Senai will take around 14-minutes.
Should you wish to pick up your rental car from Johor Bahru, jump on a bus, hail a taxi, or board the train from the airport.
Handy driving tips for driving a Senai car hire
Be sure to check with your car rental supplier about licence restrictions, particularly if you are planning on a lengthy stay.
• Stick to the left hand side of the road in Malaysia, and overtake on the right.
• Always give way to vehicles approaching from the right.
• Urban areas have a limit of 50-70 km/h, and motorways up to 110km/h.
• Many people in Malaysia ride motorcycles, and often weave in and out of traffic.
Where to park your rental car
Park at Senai Airport in one of multiple car parking facilities. For long-term parking, rates begin at RM30.00 per day. The short-term options are as follows:
• Aeromall Basement Carpark: RM3.00 first hour,and RM2.00 each hour thereafter.
• Open Carpark: RM1.00 per hour, and RM2.00 each subsequent hour.
• Premium Carpark: RM5.00 per hour.
There's plenty of parking in Johor Bahru, as most malls, attractions and museums have free parking available. On-street parking is also available in the city, and costs RM0.40 for every 30 minutes and RM0.60 per hour. In Senai, you will find low-cost on-street parking.