Simply called KL by the locals, Kuala Lumpur is the dynamic capital of Malaysia, and a hub of business, culture, shopping and tourism. From small beginnings as a mining outpost, the city has quickly grown into the metropolis it is today. Pre-book a car hire from Kuala Lumpur Airport and start your trip today.
Venture to the Old City Centre (Chinatown) to soak in the culture, or head to the suburbs of Bangsar and Midvalley for incredible dining, shopping and an dazzling nightlife. Escape the cold winter months or simply get away from it all, starting your Malaysian adventure in Kuala Lumpur.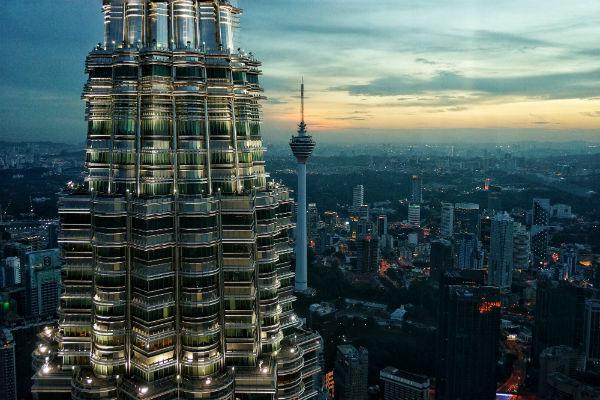 Book a cheap car hire in Kuala Lumpur with Airport Rentals
Use Airport Rentals to find and compare a vast range of rental cars for your upcoming trip to Kuala Lumpur.
Simply type in a few basic travel details, and let our powerful search engine do the rest. View an extensive list of options from a variety of brands, and narrow down your results by using the handy preference filters. Sort by car style, transmission, and group size to view the best vehicles for your travels. Displayed lowest price first, you can rest assured you're securing the best car rental deal.
Enjoy instant online confirmation, no booking fees and 24/7 customer service when you book with Airport Rentals.
Kuala Lumpur International Airport
The Kuala Lumpur International Airport (KLIA) is the main gateway to Malaysia, with connecting flights to many domestic locations including Kota Kinabalu, and Senai. The airport provides an express train service to move passengers between its 2 terminals. You'll be greeted with a flurry of activity when you land, with a fantastic range of bakeries and food courts, a movie theatre, gym and a selection of high-end shops. Make use of the free WiFi, and when you're ready to collect your hired vehicle, the car hire kiosks are located in the arrivals lounge.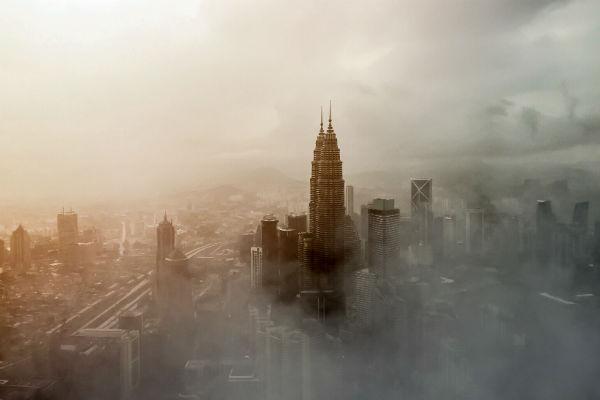 Driving your car hire in Kuala Lumpur
Driving to the city from Kuala Lumpur International Airport
The Kuala Lumpur International Airport is located 50km south of the city, with the drive to the CBD taking 40-minutes. Head out onto the E6 and continue onto the AH2. Take the exit onto Lebuhraya Kuala Lumpur, and follow the signs into the city centre.
If you'd prefer to pick up your rental car from the city, Kuala Lumpur Airport offers buses, shuttles, coaches and taxis from both terminals.
Tips for driving a rental car in Kuala Lumpur
It's important to familiarise yourself with the rules of the road before getting behind the wheel of a hired car. Take note of these handy tips for driving in Kuala Lumpur:
• Motorists in Kuala Lumpur drive on the left hand side.
• Give way to vehicles approaching from the right.
• Speed is measured in kilometres, and the speed limit ranges from 50-70km/h in urban areas, and up to 110km/h on the highways.
• Many people get around Kuala Lumpur on motorcycles; watch out for them weaving through traffic.
• Traffic can get congested, especially during peak hours.
• Locals tend to speed through amber lights.
Where to park your rental car
Kuala Lumpur airport offers both short and long-term parking outside the main terminal building. Short-term rates begin at RM4.00 per hour, and increase each hour until it reaches the RM46.00 daily maximum. Long-term parking is available for a minimum of 4 days, and costs RM144.00.
In Kuala Lumpur city it's best to park in covered car parks, as on-street parking, while available, can be dangerous due to traffic in the city. Most malls and attractions will have parking available, and range between RM3 - RM10 per entry.
Kuala Lumpur Airport Terminal Map
Kuala Lumpur International Airport is one of the major airports of South East Asia and Malaysia's main international airport. The Passenger Terminal Complex was built with an emphasis on allowing natural light into the building. The result being a huge expanse of glass throughout the building, and the spectacular roof has cut-outs for natural light to filter in. The PTC comprises three buildings – the Main Terminal Building, the Satellite Building and the Contact Pier.