Friendly locals, stunning tropical islands off the coast, and a myriad of nationalities, the Malaysian city of Kota Kinabalu will draw you in with its history and culture. With shiny new malls, enticing street-food, old historic suburbs, wildlife parks, markets full of fresh produce, and a bustling waterfront of fishermen and stalls, you may even find yourself staying longer than intended.
While the city is compact enough to walk from one side to the other in a day, the wonderfully warm weather would see you enjoying the air conditioned seats of a Kota Kinabalu rental car.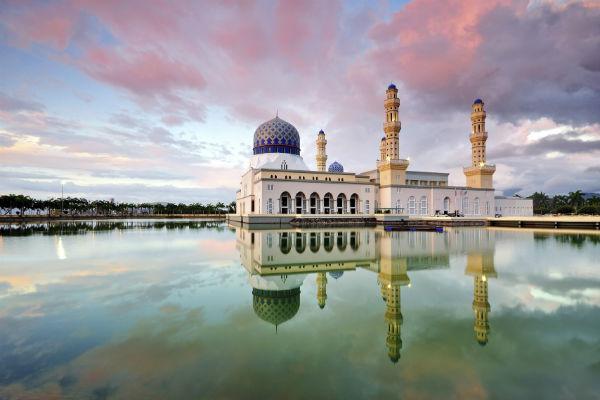 Hire a cheap car rental in Kota Kinabalu with Airport Rentals
Pre-book your rental car at Kota Kinabalu Airport with Airport Rentals, and secure the best deals on vehicle hire across the board.
Pop in your travel dates and hit 'search'. You will be presented with a fantastic range of vehicles available to you on your selected dates, shown lowest price first. Not quite what you're looking for? Narrow down your options by adjusting filters to sort by group size, car style, transmission type and more. With no additional booking fees, 24/7 customer service and instant online confirmation, look no further than Airport Rentals.
A quick guide to Kota Kinabalu International Airport
After the capital Kuala Lumpur, the Kota Kinabalu International Airport is the second busiest in Malaysia. Touch down from overseas, Kuala Lumpur or Johor Bahru, and enjoy the airport's great facilities. Free WiFi, international fast food restaurants, cafes and diners, and a great range of fashion and cosmetics outlets are just some of the amenities the airport has in store for you. When you're ready to collect your rental car keys, the desks are located in the north wing.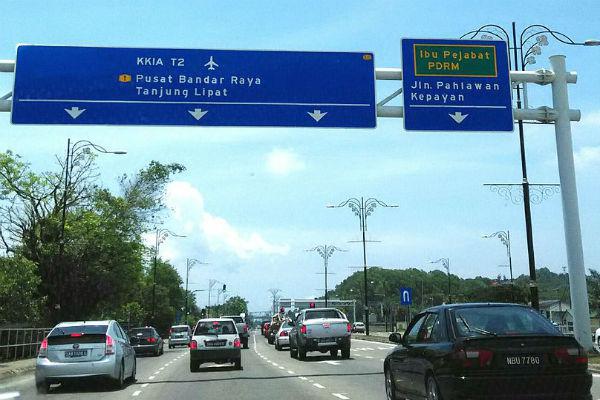 Image: Night Lantern
Driving your car hire in Kota Kinabalu
Driving in Kota Kinabalu is pretty straightforward. Roads are well maintained, streets are clearly signposted and the roads are laid out in a grid system, making it easy to navigate.
Getting to and from the Kota Kinabalu Airport
Just 8km south of the city, getting to Kota Kinabalu from the airport is a breeze. Head out onto Jalan Kepayan and follow the road along the coast to the CBD.
Picking your hired car up from the city? The airport has taxis ready to take you, with a flat rate of RM30 per car (up to 4 people).
Handy tips for driving a car hire in Kota Kinabalu
Before you hit the road in Kota Kinabalu, it's good to familiarise yourself with the road rules.
• Motorists in Malaysia drive on the left hand side, and give way to the right.
• Avoid driving at peak hours, as traffic can get congested.
• Distance and speed are measured in kilometers, with a limit of 50-70 km/h in urban areas, and up to 110km/h on the highways.
• Double check traffic lights before entering; locals tend to speed through.
Where to park
At the Kota Kinabalu airport, both short and long-term parking is available outside the terminal building. Short-term rates begin at RM4 per hour, while long-term parking begins at RM46.00 for 24-hours, with a total of RM258.00 for 8 days.
In Kota Kinabalu there is on-street parking which starts at around RM1.30 per hour. Be sure to park in an official parking bay; there are traffic wardens who will check you're in the correct place. Hotels, shopping malls and most attractions have parking available, often at no charge.