Athens is one of the most historically rich places on the planet, with ancient landmarks and treasured monuments dotted all over the city. To see them all, and to visit many more wonders all across Greece, you'll want to pick up a car rental upon arrival.
There are so many sights to see in Athens it can be hard to know where to start. The Acropolis is a must, as is the Parthenon and the Temple of Olympian Zeus. The National Archaeological Museum adds to the history, while Plaka offers a vibrant and exciting maze of streets to explore.
Book your Athens car rental now so you'll have the freedom to see it all.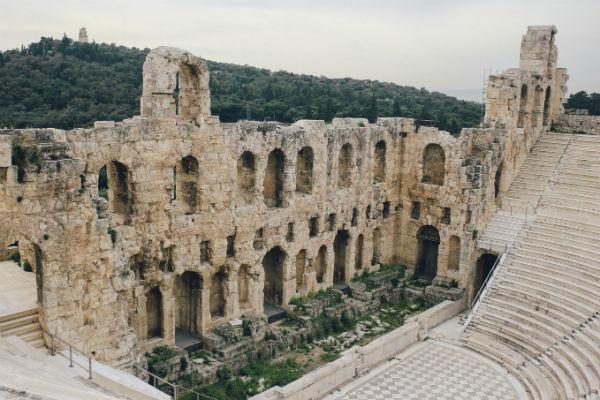 How AirportRentals.com can get you the best deal on Athens car hire
To save time and money, use Airport Rentals to compare rental vehicles available at Athens International Airport.
All you need to do is enter your travel dates, then scroll through the range of car hire options from leading rental brands. After something specific? Use the filter function on the left side of the screen to refine your options to the type or size of car you require.
Once you're ready to book, you can do so securely online with access to 24/7 customer service should you need it. Never pay any booking fees and get instant confirmation when you book with Airport Rentals.
Introducing Athens Airport
Athens International Airport (also known as Eleftherios Venizelos) is the busiest terminal in Greece, helping 20 million passengers travel around the country and the world every year. Daily flights travel to and from major international destinations as well as cities around Greece such as Thessaloniki, Heraklion, and Chania.
The airport boasts a vast range of facilities and amenities. There are shops, bars, restaurants, a pharmacy, ATMs, money exchange services, a business centre, and more. Plus, you can use the free WiFi while you're in the terminal.
You'll find the car rental kiosks on the arrivals level of the main terminal building.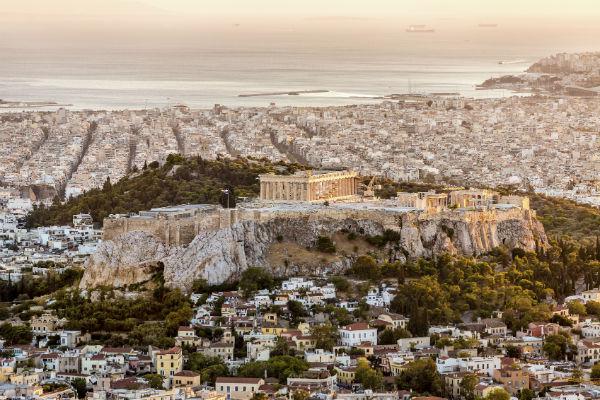 A quick guide to driving your car hire in Athens
Driving in Athens is much like driving in any other big city, so you can expect plenty of traffic on the roads - especially around daily commute times and on holiday weekends. Keep in mind that in Greece, cars travel on the right-hand side of the road.
Driving from the airport to the CBD
Athens Airport is 30-40 kilometres from town depending on the route you take, and this trip can take 45 minutes under normal traffic conditions, or much longer if there is congestion. The simplest and fastest way to get to town is to turn right onto the A6 when you leave the airport, then follow this route along the motorway before turning left onto the E75. From here, you can turn left onto any of the main roads into the city, such as Lenorman or Leof. Athinon.
Tips for driving your rental car in Athens
To drive in town, you'll need plenty of patience and concentration. Locals tend to drive quite aggressively, so you'll need to both keep an eye on them, and be prepared to be more assertive than usual if you want to be let into traffic. Also keep an eye out for motorcycles and scooters, as there are heaps on the road, often weaving across lanes.
Parking at Athens Airport
There are more than 1,300 parking lots in P1 and P2 for short-term stays, which you can find opposite the main terminal. If you're planning on a longer stay, park in one of the long-term stalls in P3, which is further from the terminal but offers a free shuttle to help you make the trip.
Parking in Athens
Athens offers plenty of on-street parking, as well as large parking buildings. However, note that many of the major attractions are in pedestrian areas, so you may be better off leaving the car at your hotel and walking to see the main sights.
Book a cheap car hire in Athens today to explore the city!