Heraklion is one of the largest cities in Greece, and is the main hub on the island of Crete. This ancient city is filled with fascinating history, as well as decadent modern attractions, making it an ideal spot to begin your road trip on the island.
The city's fortified walls around the old town are the main attraction, as they were originally built by the Arab invaders and then reinforced by the Venetians in the 15th century. Today, they stand alongside a number of historic attractions such as the Palace of Knossos, the Natural History Museum of Crete, and the Agios Titos Church.
See it all, and explore the rest of Crete with a car rental in Heraklion.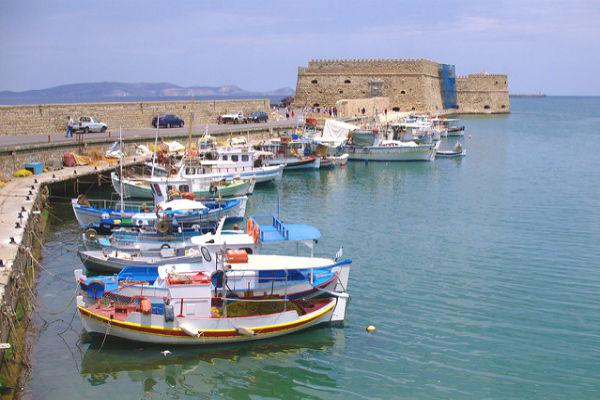 Image: Gunnar Grimnes
Get the best deal on car hire in Heraklion with AirportRentals.com
The secret to finding the best deal on car rental isn't really a secret - you simply need to compare all of the options and choose the best one. However, this takes a lot of time and a lot effort.
Airport Rentals simplifies the comparison process by pulling together all the available car rentals in Heraklion so you can see them all side by side. All you have to do is enter your travel dates to generate a list of options, filter your search to narrow the results, and take a closer look at what each vehicle offers, to make your decision.
You've also got access to 24/7 online assistance should you need it, and you can go ahead and book securely online as soon as you've made your decision without paying any additional fees.
Introducing Heraklion Airport
Heraklion International Airport "Nikos Kazantzakis" is Crete's main airport, and one of the busiest in Greece with more than 6 million passengers passing through every year. From here, you can get to destinations all over Europe, or you can simply pop over to other domestic locations around Greece such as Athens, Rhodes, and Kos.
Like any busy airport, you can find a range of practical and enjoyable amenities within the terminal. There are shops, bars, restaurants, ATMs, and a money exchange booth. You will also have access to free WiFi while you're there.
The car rental desks can be found within the terminals in the arrivals area after you disembark your flight.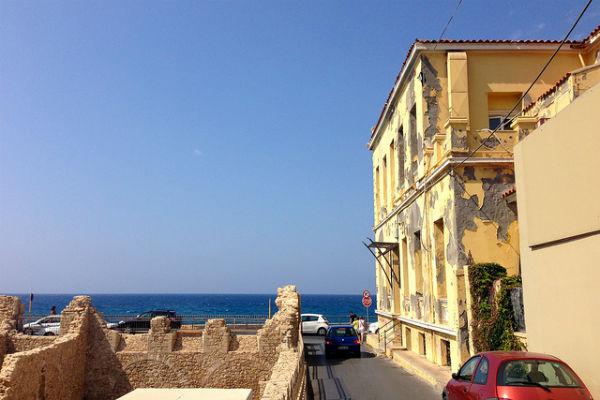 Image: deepstereo
A quick driving guide for Heraklion car hire
You'll be driving on the right-hand side of the road in Heraklion, and the conditions will likely depend on the season. Come the busy tourist season in summer from June through September, traffic is a lot busier and more hectic than the quieter winter months, although it's nothing out of the ordinary if you're used to driving in a big city.
Driving from Heraklion Airport to town
The Heraklion Airport is so close to the city that you could practically walk there - just 2.8 kilometres down the road. With a car, this should take you less than 10 minutes. Simply take Leof. Ikarou as you leave the terminal, and follow it all the way into the heart of town.
Tips for driving your hired car in Heraklion
Be patient with other drivers when you're in the city, and be sure to use a GPS to help you get around. Note that the main routes between cities in Crete are well-maintained, but smaller roads around the island aren't usually up to the same standard, so be careful of potholes if you're heading out of town and allow extra time for your drive.
Parking at Heraklion Airport
There are roughly 500 parking spaces next to the Heraklion Airport terminal, and you can stay short-term for free for up to 20 minutes. If you're looking for long-term parking, the best deals can be found a short distance from the airport in private car parks such as EParking, which offers shuttles to the airport once you've parked.
Parking in Heraklion
There are car parks available around Heraklion, although it can be hard to find a spot in the busy season. Save a few of the local parking buildings in your GPS, such as the Plastira Center Parking and the port parking, so you can find them quickly if you don't have much luck on the streets.