Thessaloniki is Greece's gem of the north, and second largest city after Athens. The city is also known as Thessalonica - or simply Salonica - and there's an endless number of things to see and do when you've got a rental car at your disposal.
The former prison and fortress 'White Tower of Thessaloniki' is a main attraction to see while you're in town, and you should also add the Hagia Sophia, Arch of Galerius and Rotunda, and Aristotelous Square to your must-see list. You can also simply stroll by the waterfront and pick out restaurants and bars to try along the way.
Book your cheap car rental in Thessaloniki now so you can get started with your travel plans.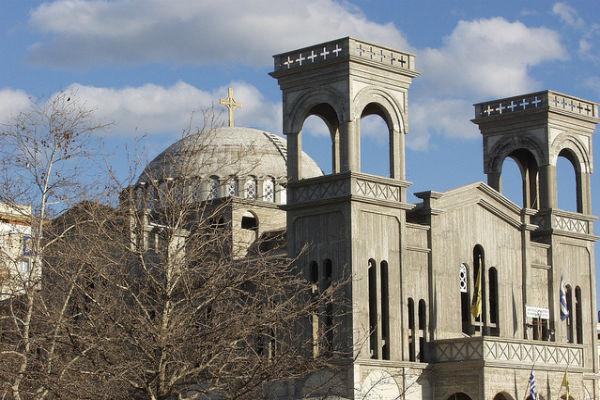 Image: Tilemahos Efthimiadis
How AirportRentals.com will get you the best deal on Thessaloniki car hire
The great thing about hiring a car in a big city like Thessaloniki is that you get a huge range of car rental companies and vehicles to choose from. The hard part is figuring out exactly what each company can offer you in terms of cars and prices. That's where Airport Rentals can help. Simply enter your travel dates into our powerful search engine and hit 'search' to see a detailed list of available vehicles from leading car rental companies in Thessaloniki. You'll be able to filter your results to find the right car for you, and you can use the 24/7 customer assistance option should you have any questions at all.
Found the ideal vehicle for your Greece adventure? Go ahead and book securely online, without worrying about additional fees.
Introducing Thessaloniki Airport
Once known as Mika Airport and now known as Thessaloniki International Airport "Macedonia", this transport hub is one of the largest in Greece with roughly 3.5 million passengers coming and going every year. From here, you can get to destinations all over Europe, or you can board a domestic flight to places such as Athens, Heraklion, and Chios.
The airport is one main terminal with three floors. The ground floor is for arrivals, the second floor is for departures and has some shops, and the third floor is the place to go for bars, stores, and restaurants. The WiFi here is also free and limitless.
If you're picking up a hired car at Thessaloniki Airport when you land, you'll find the rental desks in the arrivals area on the first floor when you disembark.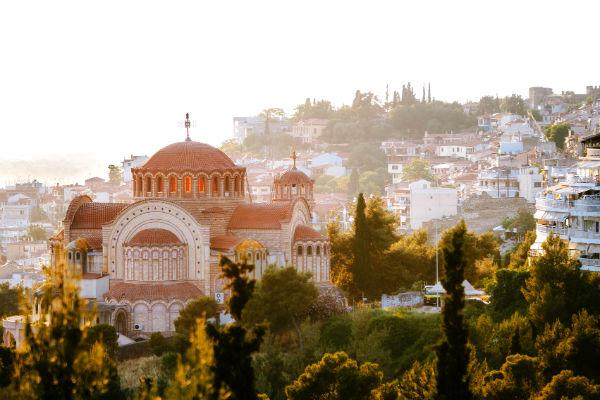 A quick driving guide for Thessaloniki car hire
Even though you'll be on the right-hand side of the road, driving in Greece can be quite a different experience for those unaccustomed to driving in busy European cities. The locals can be fairly aggressive in their driving, and don't always follow the road rules. That said, a little preparation and plenty of patience is all you need for an incredible road trip in Greece.
Driving from the airport into town
The airport is 20 kilometres south of Thessaloniki, which should take roughly 25 minutes to drive. You'll be on Route 67 when you leave the airport, after which you'll need to take a left onto the A25 (A/D Thessalonikis Neon Moudanion). Keep following this as the road becomes the A24 (Egnatia), and remain on this route all the way into town.
Tips for driving your hired car in Thessaloniki
First, you'll need a good GPS unit to help you find your way around this busy city centre. Next, you'll need to be extra careful of other drivers. For example, if you're waiting at the lights and they turn green, always wait an extra moment before you cross in case another driver runs the red. Also be wary of motorbikes, as there are a lot on the roads and they tend to weave through traffic.
Parking at Thessaloniki Airport
There are 1,470 car parks available at Thessaloniki Airport, as well as a number of spaces for disabled parking. P4 is for short-term, while P6 and P7 are both for long-term parking. It's free to park here for the first 20 minutes and then it costs you €4 for an hour.
Parking in Thessaloniki
You can use one of the many public parking lots dotted around Thessaloniki while you're in town, such as ILTSIOS Parking or Parking Thermaikos, which are both in the central city. Or, opt for an accommodation provider that offers a space with your room.