Larnaca (sometimes spelled Larnaka) is one of those dream resort destinations in Cyprus. It's the place to be for scenic beachside views, palm trees, and awe-inspiring history.
Spend your time in the city exploring its epic attractions, like the Church of St. Lazarus (Agios Lazaros), which was built way back in the 9th century and restored in the 17th century. A stroll around the waterfront is a relaxing must-do, and you'll be amazed by the architecture of the Larnaca Fort and Kamares Aqueduct.
See each and every one of the city's awesome sights before heading off on a road trip around stunning Cyprus.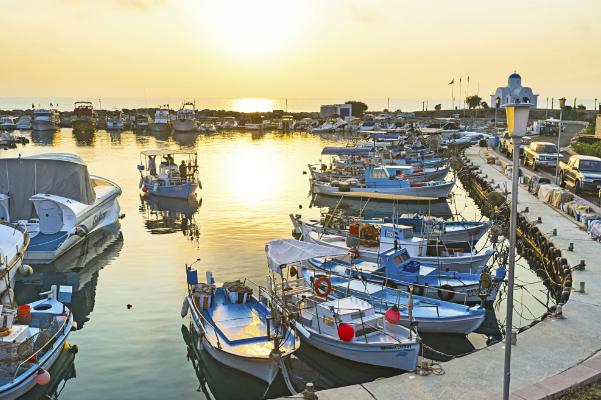 Get the best deal on Larnaca car hire with AirportRentals.com
The secret to finding the best deal on a car hire in Larnaca is simple: Know all the options so you can find the perfect one. Airport Rentals helps make this easy by pulling together the available rental vehicles in Larnaca and generating a simple list for your perusal.
Simply enter your Cyprus travel dates to see a page of car rentals from leading hire companies in Larnaca. You'll easily be able to compare the options to find the best deals, and you can filter your results by car type, availability, rental company, transmission, and more.
You can go ahead and book securely online without paying any extra fees, and feel free to use the 24/7 phone and email assistance if you have any questions throughout the process.
Introducing Larnaca Airport
Larnaca International Airport is a popular terminal that helps more than 6.5 million passengers travel Europe every year. There are no domestic flights available at Larnaca Airport, but it does connect to desirable destinations such as Athens, London, and Munich.
The terminal offers a range of facilities to make your stay more comfortable. There are plenty of dining and drinking options, including fast food and convenience stores. You can pick up souvenirs, clothes, cosmetics and more. You'll also have access to free WiFi while you're in the terminal.
You'll find the car rental desks at Larnaca Airport by the the left-hand side exit.
A quick guide to driving in Larnaca
When you arrive in Cyprus, you'll be driving on the left-hand side of the road. Larnaca itself is fairly small and easy to get around, and adopts many of the same road rules as the United Kingdom.
Driving from Larnaca Airport to the city
It's just over 6 kilometres from the airport to the city, so the trip should take less than 15 minutes to drive under normal conditions. When you leave the airport, turn right at the roundabout to the B4, and follow this road right into town.
Tips for driving in the location
Larnaca is known for its numerous one-way streets in the centre of town, so keep an eye out for them to avoid turning the wrong way up one (and use a GPS to be sure). Also keep in mind that while using a phone is banned here like most places, eating and drinking whilst driving is also prohibited.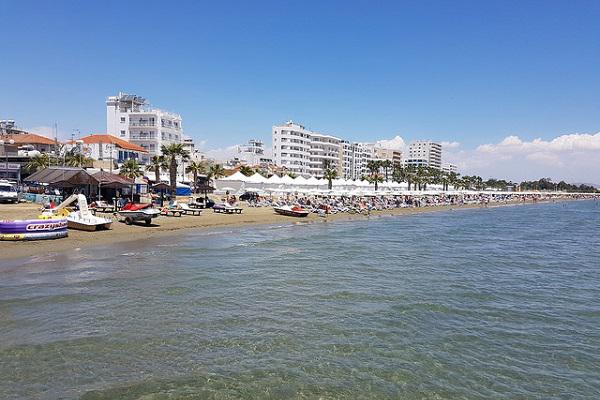 Image: Jesus Perez
Parking at Larnaca Airport
There are more than 2,400 parking spaces at Larnaca Airport. You've got the option of the quick pick-up and drop-off area, short-term parking, and covered or uncovered long-term stalls.
Parking in Larnaca
Most Larnaca hotels offer their own parking spaces, so you should already have one available to you if you've booked accommodation. Aside from that, it's fairly easy to find a spot outside of the main tourist beach strip and town centre, or you can try the large parking lots on Ermou Street.