Chania is an impossibly beautiful historic town in Crete, known for its fairytale-like port, waterfront restaurants, and shop-filled streets. For those planning to explore the island of Crete, Chania is an idyllic place to start.
The Venetian Old Harbour is the heart of the town, and there's really nothing like exploring this spot on foot. The Maritime and Archaeological Museums will add plenty of fascinating background knowledge to your travels in Greece, and the parks and gardens are extremely inviting, relaxing, and lush.
Pick up your car rental in Chania to explore all of this and more when you arrive in Crete.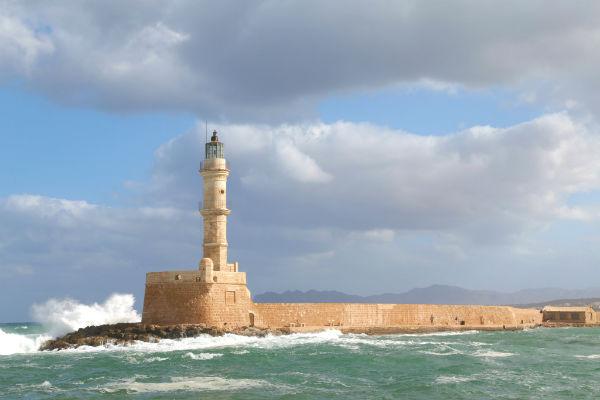 Image: Emmanuel Eragne
Booking with AirportRentals.com for the best deals on Chania car hire
Plenty of visitors rent a car in Chania so they can see as much of Crete as possible, and there are multiple car rental companies operating on the island. The trick to finding the best deal amongst them is to find out exactly which vehicles they have available, and how much they charge for each one.
Speed up this process by using Airport Rentals to run a search on all leading rental companies Simply enter your travel dates to generate a complete list of available cars and prices, so you can quickly and easily compare deals on rentals.
If you're after something specific, such as a manual or automatic model, or a big car for a larger group, simply use the filters on the left to narrow down your results. Also, don't forget that there is 24/7 customer assistance available should you have any questions. Once you've decided on a model, you can go ahead and book securely online.
Introducing Chania Airport
Chania Airport - Daskalogiannis - is a small but busy terminal on Crete, handling roughly 1.5 million passengers every year. There are seasonal flights in and out of the airport from destinations all over Europe. Plus, there are a handful of regular domestic routes as well, such as Athens and Thessaloniki.
Within the terminal, you'll find a range of facilities such as a post office, a bank, bars and shops. You will also have access to free WiFi within the terminal.
The car rental desks in Chania Airport are easy to find in the arrivals area after you disembark your plane.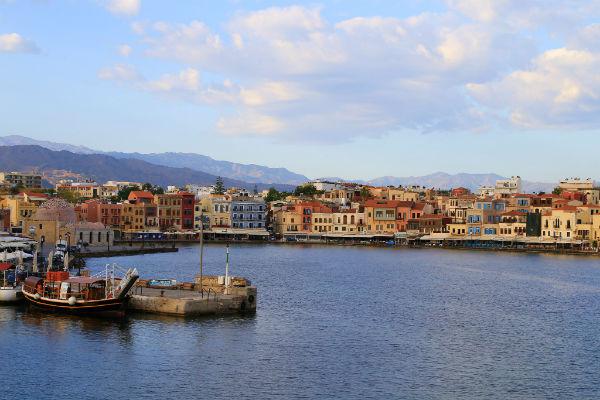 Image: Emmanuel Eragne
A quick guide to driving a car hire in Chania
Chania is a fairly small town, but it can get quite busy on the roads during the high season when plenty of tourists are visiting. Even so, you shouldn't have any issues as you navigate your way around the island. You'll be driving on the right-hand side of the road during your stay.
Driving from the airport to town
Chania is about 14 kilometres from the airport, and this drive should take roughly 20 minutes under normal traffic conditions. As you leave the airport, take Route 94 (EO Aerodromiou Soudas) and follow it to Akrotiriou, then turn left onto El. Venizelou to head into town.
Tips for driving your rental car in Chania
Once you've got your GPS set up, you won't have any issues driving in Chania and Crete. In Chania, attractions such as Old Town are all walkable, and the main roads outside the city are well maintained.
Parking at Chania Airport
There are more than 200 spaces for short-term parking, and roughly 100 spaces for long-term stays. The parks are a short walk away from the terminal, and parking for the first 20 minutes is free. After that, it will cost you €6 per day.
Parking in Chania
There are numerous parking lots in town such as Parking Apollon and the Parking Plaza. Once you've found a spot close to the water, everything is within walking distance. If you can, find a hotel that includes a parking space with the room rate to avoid the hassle.