Salzburg is a beautiful Austrian city near the border with Germany's Bavaria region. Old Town (a UNESCO World Heritage Site) forms the stunning heart of the city, but there is plenty more to see. A stroll along the Salzach River, a peek at the museums and art galleries, a classical music concert, or a tour of the many historic buildings are just some of the ways you could spend time in Salzburg. Visiting in December? The city is known for its lovely Christmas markets.
Once you have done and seen all you would like to do and see in Salzburg, the rest of Austria awaits discovery. It is a beautiful, mountainous country, bordered by many other scenic nations: Switzerland, Italy and the Czech Republic, to name a few. Munich is not far away, a vibrant German metropolis. Within the country, you might like to make tracks towards Vienna, Linz, Graz or Innsbruck, calling in to see the many natural wonders of Austria along the way.
Get the best Salzburg car hire deal
Make your time and money stretch further by using Airport Rentals to book a Salzburg car hire. As well as offering some of the best prices on the internet, we make it convenient and quick to find the ideal rental vehicle. Simply enter your travel dates and a few other details in the search panel and get a list of what's available in Salzburg from a range of different hire suppliers. With your results listed on one page, it's easy to compare the options and make a decision. Filters will help you narrow the list down according to your preferences, so you can spot the set of wheels that works for you, whether that's a big SUV or tiny hatchback.
Once you have found your car, our secure booking engine will allow you to pre-book it in just a few simple steps. Call our friendly reservations team with any questions - they are available by phone 24/7 to provide help and support.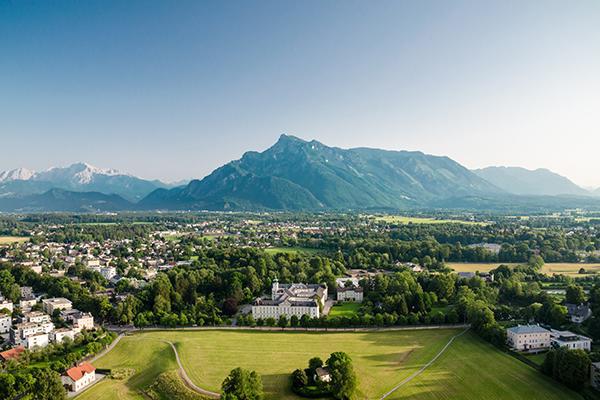 A guide to Salzburg
Salzburg is the fourth-largest city in Austria, and has a large population of students due to the three universities located there. It is split in two by the Salzach River, and is famous for its musical ties as the birthplace of Mozart and the setting for "The Sound of Music."
The climate of Salzburg is classified as both humid continental and oceanic: it has significant temperature differences throughout the year and four clear seasons. There are many different styles of architecture displayed in the churches and significant buildings throughout the city, from Gothic to Modernism.
Salzburg Airport (SZG) is the main airport serving the city, and the two passenger terminals are bustling with visitors who come to see Salzburg and the region's many ski resorts.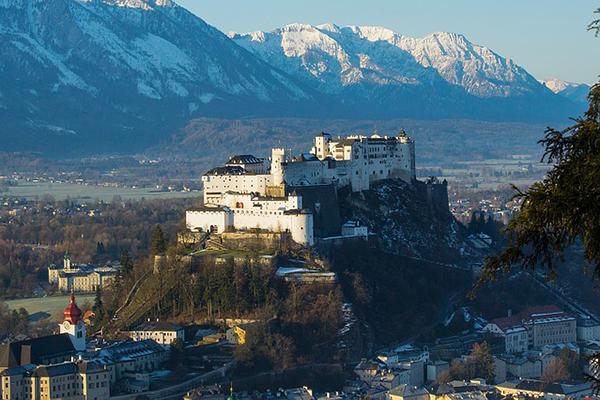 Guide to driving in Salzburg
Keep you and your travel companions safe on the roads in Salzburg! If you are coming from overseas, remember to drive on the right-hand side of the road. You should also speak to your rental company about whether your car will come equipped with a vignette - a method of tolling (further explained in our Europe toll guide) required for driving on all motorways in Austria.
Downtown Salzburg can be congested, and has narrow roads, many of which are one way. Parking a few blocks out and walking in the central areas is often a better solution.
Austria driving tips
● Winter tyres or snow chains are highly recommended between the 1st of November and the 15th of April in Austria. Read our winter driving tips and stay safe during the colder months!
● Wearing seatbelts is compulsory for all drivers and passengers.
● The blood alcohol concentration limit is 0.049%.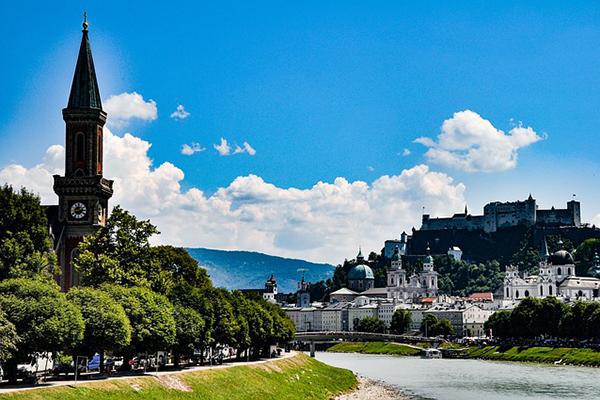 Parking in Salzburg
Old Town Salzburg has limited street parking. It is metered, and only short term parking is allowed, so look for time limit signs and keep coins on hand. There are also parking buildings located around the city where you can park up and walk to your destination.