It's not called the City of Music for nothing. Venture into the capital city of Austria and experience the magical musical heritage of Vienna. Both Mozart and Beethoven resided in the city for a time, composing some of the great work we still play and love today. Even if classical music isn't really your thing, you'll be greeted in this European hot spot by delicious fine dining, galleries of contemporary art, and museums around every bend. Spend your days wandering through the cobblestone streets, visiting colourful markets, or take a road trip to the countryside. The best way to experience all this Austrian city has to offer is by renting a car in Vienna.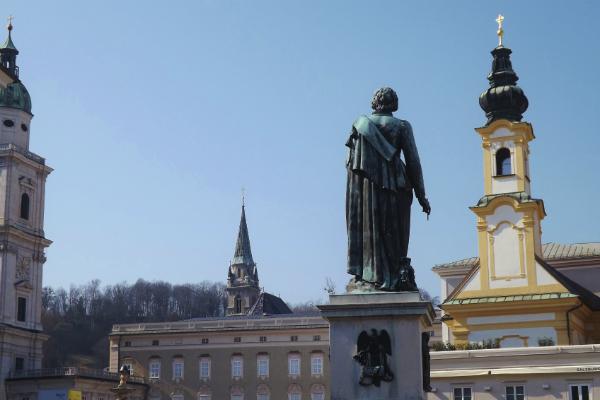 Pre-book a car hire in Vienna with Airport Rentals
Tick another item off your holiday to-do list when you pre-book a rental car in Vienna with Airport Rentals. By working with a wide network of suppliers, we're able to bring you the best rental car deals available from a variety of great car brands.
It's easy to get started; simply enter your basic travel details and hit 'search'. You will be presented with rental car options available at Vienna International Airport on your selected travel dates. Your choices are always sorted by lowest price, and you can narrow down your options further using the handy filters on the side. Refine your search by car type, transmission preference, group size and more. When you've found the ideal vehicle for your trip, book securely online without paying additional fees, and enjoy 24/7 customer service access.
A brief overview to Vienna International Airport
Vienna International Airport is the largest in Austria, hosting thousands of passengers each year. Thanks to the airport's wide range of services and facilities, travellers will receive a warm welcome to the city. Well known brands, such as Calvin Klein, Hugo Boss, and Swarovski all have a spot inside the terminal, ready for eager pre or post-holiday spenders. There's also a fantastic range of food stores to cure your hunger, and free WiFi to catch up on all the news you missed while in the air. When you're ready to go, collect your rental car keys from the kiosks near the baggage claim.
Fly in from Berlin, Frankfurt, or Warsaw, among many other domestic and international cities.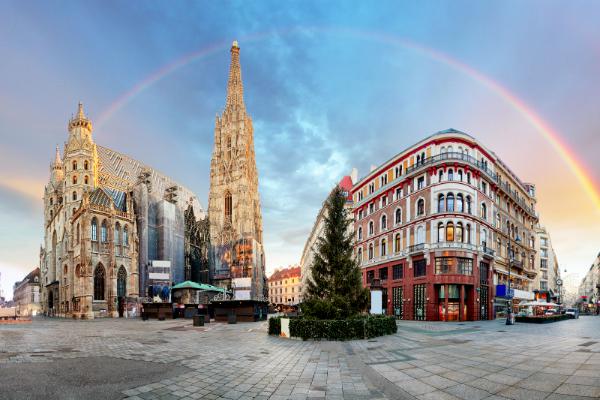 Driving your car hire in Vienna
Driving to the city from Vienna Airport
The Vienna Airport is located just 19 kilometres southeast of the city, making it a 20-minute trip downtown. From the airport, follow the signs towards the A4, and follow the highway northeast until you reach Schüttelstraße/B227. Take a left to enter the city centre.
If you have arranged to pick up your rental car from the city, busses and taxis are available from the airport.
Tips for driving a hired car in Vienna
● In Vienna, motorists drive on the right hand side of the road.
● The speed limit within the city is 50km/h, although there are many zones which drop down to 30km/h. On rural roads, the limit is 100km/h, while the Autobahn highway limit is higher at 130km/h. Obey all posted signage.
● Vienna has an intricate tram system. Do note that they have the right of way at all times.
● Cyclists often zip between cars in traffic. Stay alert.
Where to park your Vienna rental car
The Vienna International Airport has both short and long-term parking zones. Short-term rates range from €3.90 to €4.90 an hour, while long-term parking has a flat rate of €18.50 for 24 hours and €77.00 per week.
Each district in Vienna has different short-term parking hours; check out the city website for more details. In the CBD and shopping streets, rates begin at €1.05 for 30-minutes; always double check the time restrictions before leaving your hired car.
Vienna Airport Terminal Map