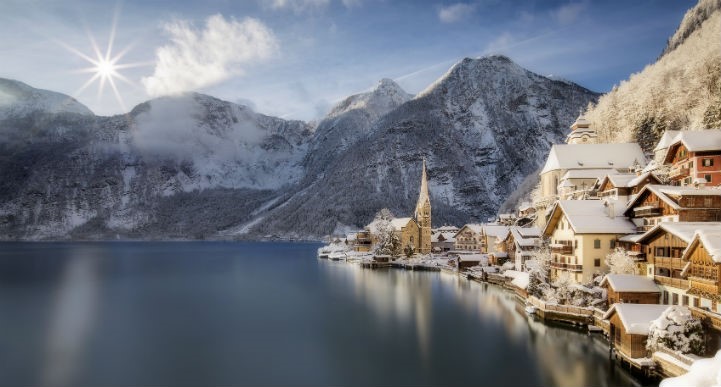 Austria lies right at the heart of Europe, surrounded by many different cultures, languages and traditions. From storied city to soaring mountain, this is an incredibly picturesque place. No matter where in Austria you find yourself, make sure to keep your eyes and ears open - here, the joy really is in the journey. Concert halls that still echo with the music of Austrian classical superstars like Mozart, Strauss and Haydn, alpine meadows, towering mountains, lovingly prepared seasonal dishes, contemporary culture… it's all waiting for you when you arrive in this spectacular country.
Once you've sorted out a car rental in Austria, that's one of the most important pieces of trip planning out of the way. With your own set of wheels, all the famous wonders and hidden gems of Austria will be yours for the taking. All you have to do is decide which parts of this multifaceted country you'd like to experience most.
AirportRentals.com - making your car hire in Austria as simple as possible
Once you touch down in the country, picking up your Austria car hire will be among your top priorities. You need to ensure that you've booked ahead of time, preferably online, to make the process smooth and painless. Instead of hunting through all kinds of different rental sites trying to compare the best deal, head to AirportRentals.com where you can see all the best deals from various car rental suppliers in one place.
Getting hold of a cheap car rental in Austria is surprisingly straightforward with AirportRentals.com. Just start by entering a few of your trip details into the search box, hit Search and you'll be presented with a range of rental deals available for your journey. The cheapest ones will be at the top by default, but to narrow things down even more you can filter by categories like vehicle type, rental brand and automatic/manual transmission. It won't be long before you've singled out the very best option for your road trip, and from that point booking will only taking a couple more minutes. Easy as that!
Airport rentals around Austria
Austria isn't a large country by any means, but in spite of that it does have several remarkably distinct areas. Choosing where you pick up you Austria airport car rental from will certainly influence the flavour of your trip, at least to begin with. Of course, with the freedom of your own transport, you can easily explore as many of Austria's attractions as you have time for.
● Vienna car rental - If you're hunting for the perfect slice of European city life, this is exactly the place to find it. Caffeine fiends will adore the Kaffeehauskultur (coffee house culture) here, music lovers will be treated to tunes both antique and modern, and those with an eye for history and architecture will love just wandering around the historic centre admiring Vienna's rich heritage.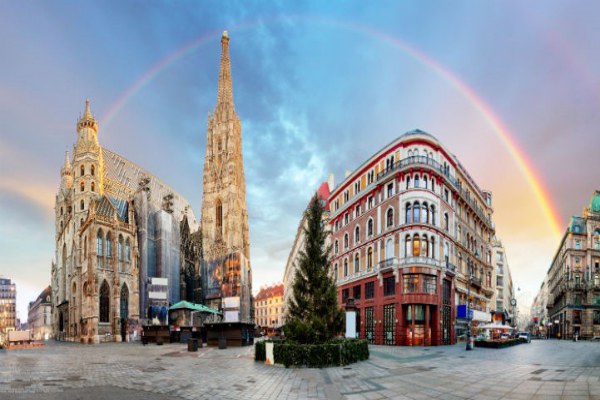 ● Salzburg car rental - Salzburg boasts one of the best preserved city centres north of the Alps, and was listed as a UNESCO World Heritage Site toward the end of the 20th century. It was also the birthplace of Mozart, so for fans of the musical prodigy this is a must-see destination. Prepare to be refreshed, inspired and reinvigorated by a city that exudes sophistication and grace at every turn.
● Innsbruck car rental - Snow bunnies will want to make sure they visit Innsbruck in winter - the city is virtually right next door to some of the best ski areas in Europe, suitable for skiers and snowboarders of all skill levels. In summer, hikers will find a paradise among the trails and peaks of the surrounding Tyrol region. Innsbruck itself is well worth a day's exploration too with its picture-book looks.
● Graz car rental - Although Graz is well stocked with immaculately preserved Baroque and Renaissance architecture, this city also buzzes with contemporary energy thanks to its massive student population. Head to Graz to experience a more laid back side to Austria, and to experience the fascinating intersection of old and new cultures.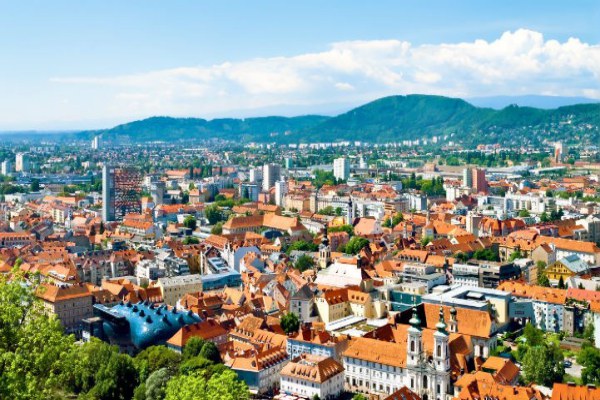 ● Linz car rental - While many cities in Austria look to the past for their identity, Linz looks steadfastly toward the future. If you can, try to make it for the world renowned Ars Electronica Festival, dedicated to all kinds of cutting edge electronic art. Otherwise you can simply appreciate the fast-growing cultural scene or book a boat tour to see the surrounding country from the waters of the Danube.
● Klagenfurt car rental - This pleasant city in southern Austria offers easy access to Italy, Slovenia and all sorts of charming Austrian lakeside villages. If you're hoping to avoid the tourist crowds and shoot for a more off the beaten track kind of trip, Klagenfurt is an excellent place to start.
Car rental suppliers in Austria
There's certainly no shortage of choice when it comes to car rental suppliers in Austria. Big name brands like Alamo, Europcar, Avis and Hertz all offer vehicles for hire here, so going with a known name in rentals is easy. Don't discount smaller suppliers though - brands like Flizzr, Megadrive and Buchbinder are often able to offer deals that are great value for money.
Austria road rules
Like the rest of mainland Europe, Austrians drive on the right hand side of the road. If you're not an EU citizen, you'll need an International Driver's Permit to drive in Austria - make sure you get this sorted before arriving in the country if possible. The legal blood alcohol limit is 0.05% - this doesn't give a lot of leeway for error, so even if you've just had one drink we'd say it's best to let someone else take over the driving duties. Speed limit signs are always the best way to tell how fast you should be going but if there are none in sight, the default limits are 50 km/h in towns and cities, 100 km/h on the open road and 130 km/h on motorways.
Austria driving tips
● Don't use your horn in Vienna unless absolutely necessary, or you might receive a fine.
● At uncontrolled intersections, the vehicle entering from the right has right of way.
● Driving in winter can be hazardous, particularly due to black ice, so always drive to the conditions and check with your rental supplier that your vehicle is fitted with winter tyres.