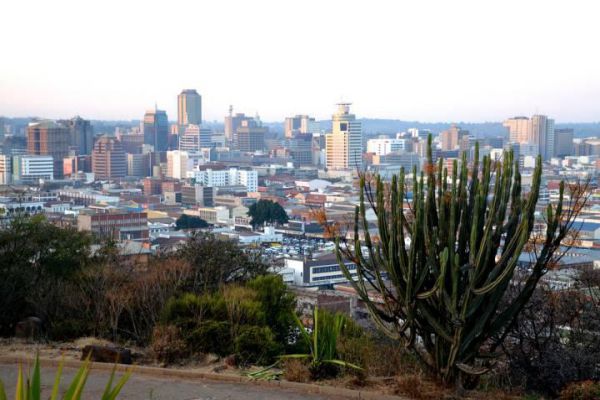 Image: Pixabay
Its city center is a mish-mash of buildings, cars and people all bustling about, but dig a little deeper and you'll find yourself engrossed in the culture and natural beauty of Harare. The capital city of Zimbabwe, Harare is geographically spread out so the best way to explore it all is by rental car.
Experience an inner-city safari in the heart of Harare at Mukuvisi Woodlands Natural Reserve and watch wildlife like kudu, rhinos, giraffes, and elephants roam about. Excite your senses and view works of art by local artists focused on vibrant Zimbabwean culture at The National Gallery of Harare.
We also recommend a trip out to the suburbs to sip lattes at garden coffee shops, and purchase local fare at thrifty craft centers. A hired car gives you the freedom to explore Zimbabwe at your own pace.
Hiring a cheap rental car in Harare with Airport Rentals
Hiring a cheap rental car in Harare with AirportRentals.com is quick and easy. Simply pop in your travel dates to browse an extensive list of rental cars available at Harare International Airport. A handy description is provided for every rental and outlines items like cost, specs, free benefits, and so on. Choose from a wide range of economy and compact cars across multiple brands. Make your final selection and receive instant confirmation from our secure site.
Airport Rentals is rated No.1 by TrustPilot and provides 24/7 customer service should you need it.
Harare International Airport (HRE)
Harare International Airport is the largest airport in Zimbabwe, located approximately 15 kilometers from the city of Harare. It is the primary international gateway into Zimbabwe and the main entry point to Central and South Africa. Several domestic airlines also operate here, servicing flights to other African cities like Johannesburg, Victoria Falls, and Bulawayo.
Harare Airport offers a cafe, restaurant, and a few shops including a duty free store. Car rental counters are located between international and domestic arrivals. A rental agent will escort you to your hired car located in a nearby parking lot. If picking up your rental in Harare, the cheapest way to get there is to use the ride-share shuttle bus.
Guide to driving a car hire in Harare
Continue on for some handy tips on parking and driving in Harare, including directions.
Driving from Harare International Airport
To access the city from Harare Airport, exit onto Airport Road to Dieppe Avenue/Cripps Road. Continue on Cripps Road into central Harare.
Driving tips for your Harare rental car
● Drive on the left side of the road, overtake on the right.
● Avoid driving at night as roads are poorly lit.
● If you see the Zimbabwean president's motorcade, pull off the road completely until it passes.
● At police stops, remove sunglasses and be polite to officers.
● Carry cash for road tolls.
Pro-tip: Hire a GPS and carry a paper road map of the area in case your GPS fails.
Parking in Harare and at Harare International Airport
The main parking lot at Harare Airport is covered with large sunshades and is found outside the terminal doors. Quick drop-off and pick-up is allowed at the front entrance of the terminal.
Harare's city center offers paid parking lots where an attendant wearing a vest or uniform will collect payment from you to park for a specific amount of time. When parking on the street or in the suburbs, a uniformed parking attendant will approach you for payment.